The Governor of the Central Bank has warned that the Government needs to think very carefully about what effect policy proposals could have on inflation as it begins to frame October's budget.
Gabriel Makhlouf said if Government policy choices fuel demand at a time when the European Central Bank is trying to slow it down, it just means that monetary policy is going to have to work harder.
"So I think the decisions that are made on the budget, apart from the usual concern about debt sustainability, about not relying on surprise corporation tax increases to fund regular recurring spending, I think it's also very important to think very carefully about what's happening to inflation, what the various budget proposals will do to aggregate demand, and what that will mean for monetary policy," he said in an interview with RTÉ News.
The Governor's comments come amid increased debate about potential tax cuts in the budget, following a recent proposal by three Fine Gael junior ministers.
Mr Makhlouf said it is clear that the economy here is at or near full capacity, with record low unemployment and healthy growth rates, despite the effects of the Ukraine war.
As a result of this positive outlook, the Governor said his immediate concern is inflation.
We need your consent to load this rte-player contentWe use rte-player to manage extra content that can set cookies on your device and collect data about your activity. Please review their details and accept them to load the content.Manage Preferences
This is because the interest rate increases that the ECB has put in place were intended to slow down aggregate demand and to signal to business and the community that it is determined to bring inflation down to its target.
"So it sets expectations and one of the dangers that I see at the moment, with some of what I've read anyway in the media and what I've heard in terms of tax policy and fiscal supports, is that fiscal policy could actually counteract what we are trying to do," he said.
The Central Bank chief said this does not mean that measures can not be implemented by the Government to help the most vulnerable in society and those on fixed incomes, who are hit worst by inflationary pressures.
"I think I have said, and others have said, that that support needs to be targeted, it needs to be temporary, it needs to be tailored to specific areas of help," he said.
"What we've seen, and this isn't just in Ireland but across Europe, we have seen by and large that support has not been targeted and a lot of it does not so far appear to have been removed," he said.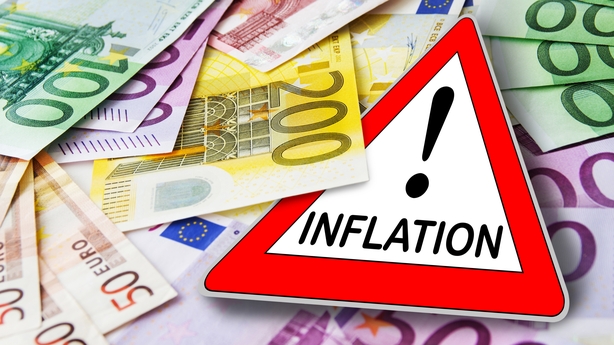 "So it's not necessarily been temporary. SoI think people who need help should be helped. But it needs to be tailored carefully and again, as we said it, we need to think about what we're doing to aggregate demand as we're making those decisions," he explained.
In line with the ECB's stance, he added that general supports should be wound down, but the focus should remain on the most vulnerable.
Mr Makhlouf said he would be communicating his thoughts in a few weeks' time to the Government in his annual pre-budget letter.
His comments come a day after the latest data showed that euro zone inflation in May remained high at 6.1%, despite falling back from 7% in April.
The Governor said news of the fall was "very welcome", but not definitive with underlying pressures and services inflation remaining quite strong and this would feed into the next decision on interest rates.
"So I think for me, what it says is that our next meeting, which is in just under two weeks, we're likely to see another increase," he said.
"We haven't reached the moment where we can say let's now stop. We need to see and be confident that we're seeing inflation actually on a trajectory that is going to achieve our 2% target," he stated.
The Central Bank boss said his expectation is that this will translate into another 25 basis point increase in rates at that meeting.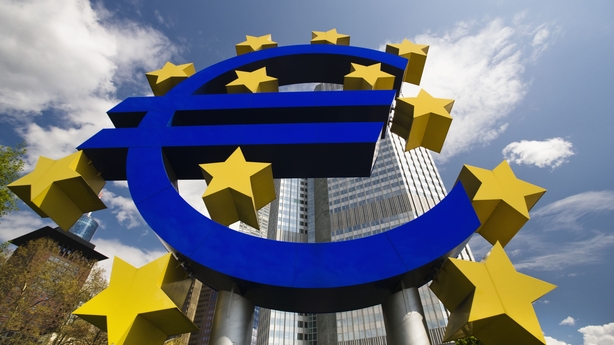 "We decided last month to actually move to a 25-basis point and I think if we make an increase again in a couple of weeks, it's likely to be of a similar size," he said.
He added that he also anticipates a further increase in rates in July, but beyond that it is less certain what will happen.
"I think that probably June and July, we'll see rate increases, but beyond that I think the picture is a lot less clear," Mr Makhlouf said.
"In both cases, June, July and in the future, we're going to be driven by the data. We're going to be driven by what are the numbers telling us. What are we seeing in terms of inflation dynamics? How is our monetary policy being transmitted to the whole economy? And then we'll make a judgement," he said.
He also predicted that once interest rates reach the top of the ladder, they are likely to stay at that level for a while before the ECB starts to reduce them.
Currently the ECB is projecting that euro zone inflation will return to its target of 2% by 2025.
Speaking on RTE's News at One, the Central Bak chief said the way to manage inflation is to use interest rates to do two things - one to reduce aggregate demand and secondly to set expectations for what will happen in the future.
"If people think that we don't care about inflation, then we'll get ourselves into a spiral which will make things worse," Gabriel Makhlouf said.
"Inflation is incredibly damaging to households, businesses and the whole economy. It hits in particular the poorest and the most vulnerable in society," Mr Makhlouf added.
He also warned that if government fiscal policy "pushes too hard against monetary policy what it could do is fuel inflation".
"We don't have complete control to only manage in inflation in Ireland. Fiscal policy across the euro area needs to work to support monetary policy so we can get inflation down much faster," he added.
Responding to comments by the Governor of the Central Bank today on the Budget, Taoiseach Leo Varadkar acknowledged that tax cuts and social welfare increases could add to inflation.
"If you don't do those things people's living standards fall, you don't have the public infrastructure you need and public services suffer," he said.
"So the decisions the politicians make are never binary, they are never black and white - they are about weighing up 20 or 30 different variables and getting the policy mix right," he added.