It's difficult to get an accurate reading on how many electric vehicles there are on Irish roads but estimates vary from 35,000 to around 70,000, when hybrids are included.
It's a long way from the target of a million EVs on our roads in the next decade.
Nonetheless, EV ownership has really taken off in recent years, boosted no doubt by the rising cost of motor fuel since the Russian invasion of Ukraine.
According to recently published Central Statistics Office figures, there was an 81% increase in the registration of electric cars last year compared to the previous year.
An added incentive for those mulling whether or not to make the switch to electric has been the provision of a grant of up to €5,000 towards the cost of the car.
Now that the Government has decided to reduce that to a maximum of €3,500 from July, and as fuel prices show signs of easing, is it still worth the very considerable outlay for an electric car?
Generous Grants
The Sustainable Energy Authority of Ireland administered grant was first introduced in 2011 as an incentive to encourage people to switch to electric cars, which were - and still largely are - significantly more expensive than the combustion engine-powered equivalent.
A rebate on Vehicle Registration Tax (VRT) worth up to €5,000 on cars with a retail value of up to €40,000 (with a reduced scale for vehicles up to the selling price of €50,000) was also brought in to sweeten the deal.
That's a potential contribution of €10,000 towards the cost of a new car - up until July at least. In order to maximise the value of the grant and rebate, the car would have to retail at between €20,000 and €40,000.
At the upper limit, there is a growing list of options to choose from.
At the lower end, in truth, one would struggle to find a new EV that retails at less than €20,000, but that will likely change in time.
"It's an economy of scale. Because you're producing a lot more petrol cars, they're cheaper to make. Electric cars are just more expensive, but that's going to change over the coming years," Eamon Stack, Policy Officer with the Irish Electric Vehicles Owners Associations explains.
There's also a grant towards the installation of a home charger worth €600, which - combined with a certain time-of-day tariffs on a smart meter - can make the EV an attractive longer-term investment.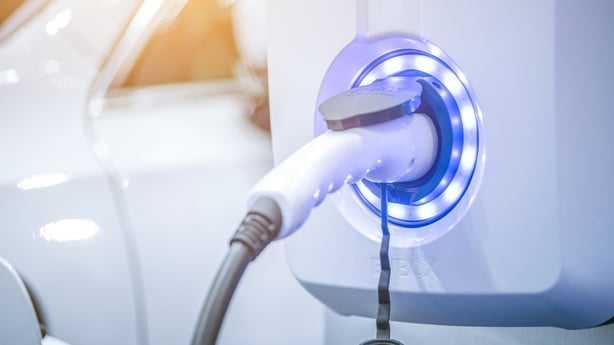 Doesn't that just end up benefiting wealthier people?
Arguably, it does.
Wealthier people have the means to buy newer cars and by making the switch to electric, they can get the benefit of the grants too.
"They also go on to benefit from the lower running costs of an EV," Professor Hannah Daly, Specialist in Sustainable Energy at UCC points out.
"The Exchequer should not be funding private car ownership," she adds.
However, the grants are designed in such a way as to not benefit those purchasing higher end electric cars, of which there is a growing array of options.
Professor Daly agrees, though, that the momentum behind electric car ownership must be maintained.
"We can't afford to slow down the growth in EVs," she said.
So, why is the grant being cut?
The official reason is that the money is being redirected towards improving the public charging infrastructure, which is absolutely necessary.
With 75,000 drivers competing for a limited number of chargers when they're on the road and need to avail of one, it certainly has the makings of a dose of that very 21st century, first world phenomenon - 'range anxiety'.
The Government is targeting the installation of a charging station every 60 kilometres along motorways as well as at tourist sites and taxi ranks.
There are currently around 2,000 charging stations around the country, but the plan is to increase that to 5,000.
However, the cost to the motorist of charging at those points has risen substantially in recent times.
Having been free to use up until the summer of 2020, the price of charging has gradually increased, rising by as much as 50% in one move late last year.
For those who don't have access to home charging, it makes an EV substantially more expensive to run.
What is the difference in running costs between an EV and other cars?
To start with, the motor tax for a zero emissions car is €120 annually, which then rises gradually in line with a car's polluting potential.
Servicing and maintenance costs for an EV are generally lower as it has fewer moving parts than a combustion engine car and is therefore less likely to face expensive repair bills.
When it comes to fuelling the vehicle, this is where there are significant variations in cost depending on a number of factors.
Petrol and diesel prices tend to fluctuate in response to moves on international oil markets as well as charges and taxes that are levied at a particular point in time.
Fuel prices here ventured towards the €2 per litre mark - and above - in the last year or so, rendering electric a very attractive option for motorists.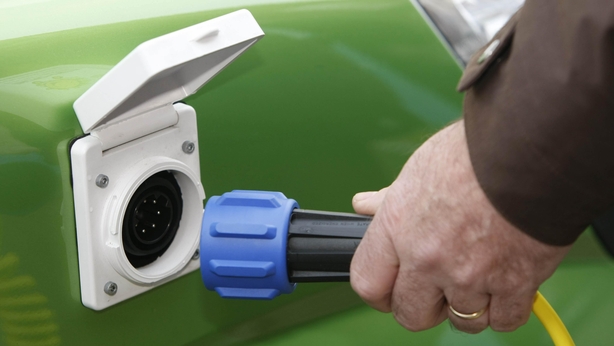 Electricity prices were rising at the same time, but while fuel prices have moderated somewhat, domestic electricity prices have yet to do so.
In general terms, the electricity option still tends to be the more economical, however.
The AA did some calculations on this recently taking a number of variants into account.
Using fuel prices for February, it calculated that the average petrol driver spends around €2,003 per year on fuel, the average diesel driver, €1,680, while the average EV driver spends €1,306 on electricity for their car in a year.
(It bases its calculations on a Volkswagen iD4, with a 410-kilometre range and a blended average of domestic night rates for electricity, domestic charges on a standard meter and public fast-charging.)
On that basis, EV driving costs around a third less than running an equivalent petrol vehicle when it comes to fuelling.
If the driver has solar (PV) panels on the roof of their home, the cost could be reduced even further.
So, electric is the way to go?
It's a trade-off between the original outlay for the EV - which is generally substantial - versus the savings that can be made over time by fuelling the car using electricity instead of petrol or diesel.
Fuel costs top the list of financial concerns for individuals when it comes to running their cars, according to a recent survey of over 1,000 motorists carried out by the car retailing website, Carzone, with over two thirds of participants pinpointing it as their biggest worry.
That may partly explain the exponential increase in EV purchase in the past year.
Just over a third of respondents to the survey said they planned to buy an electric or a hybrid vehicle with half of those saying they were making the move for cost reasons, with the remainder saying it was for environmental reasons.
The Government decision to reduce the grant by €1,500 from July may expedite that move by many drivers, the survey report authors conclude.
Whether the sale of new electric cars will taper off as soon as the cut is introduced is anyone's guess.
"I don't think it will have a huge impact," Eamon Stack said.
"The people have spoken. They want electric cars and they're also better cars," he added.
On the one hand, it appears the genie is out of the bottle on EVs - a growing number of drivers are making the move with or without the benefit of the grant.
However, if fuel prices continue to moderate in the short term, drivers may decide to postpone the decision.
In the long run, every driver will end up making the switch at some point, but it might take longer than the Government had been hoping.
Half of respondents to the Carzone survey said they believed the target of having close to a million EVs on Irish roads within the decade was 'unrealistic'.