As fears of Covid-19 subside and worries around the rising cost-of-living take over, many older people are returning to the workforce, a movement known as the 'Great Unretirement'.
During the pandemic, many people aged over 50 left their jobs due to health concerns, but research shows that trend is now reversing.
Employers who are struggling to recruit due to record high employment here, will be hoping this wave of returning workers will help to address their staff shortages.
"Older workers are certainly an untapped talent pool for many employers," said Kieran McKeown, Managing Director of Matrix Recruitment.
"With talent markets growing more and more competitive, those over 50 can provide companies with a competitive advantage."
Reasons behind the 'Great Unretirement'
Rising inflation has taken its toll on people's pensions and savings.
Age Action expressed concern last year about this and predicted that older people could lose 15-20% of their spending power by the end of 2023, putting some at risk of poverty.
"This financial stress is absolutely one of the reasons older people are returning to the workforce," said Mr McKeown of Matrix Recruitment.
"Employers must do all they can to support them and offer them the flexibility they need," he added.
He said others are returning as coronavirus fears fade, while some are simply craving the mental and social stimulation that a work environment brings.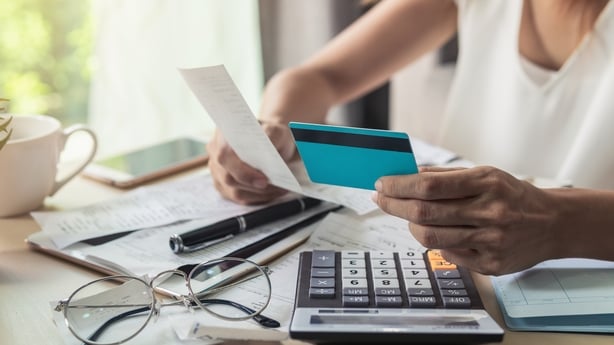 Addressing talent shortages
BDO is a professional services firm based in Dublin.
It currently has around 30 roles that need to be filled across the organisation.
"We were all fishing in the same talent pool," said Niamh O'Brien, Director of Talent Management with BDO Ireland.
"The talent shortage is still a problem, and that is why we've decided to approach things from a different angle," she explained.
The company has launched a 'returners programme', which aims to attract people who have left the workforce but are keen to return.
"We're targeting people who are not traditionally in the workforce - such as people who are retired, or females who have taken time out to have kids and want to return," she said.
They're looking to hire both full and part-time employees, as well as people on a consultancy-type basis.
Ms O'Brien said they're offering flexibility right across their roles, including options to work from home.
"Often people returning to the workforce don't want to have to work ridiculously long hours, they want to work on their terms, and we're really accepting of that.
"If they want to work three days, so long as it's feasible within the role, we can offer that. If they want to work just mornings, we can offer that.
"We can make the terms bespoke to what the individual is looking for," she said.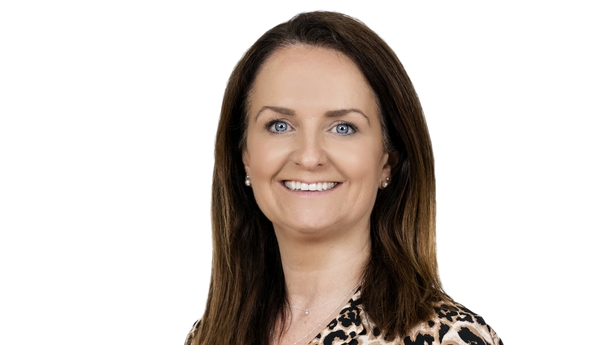 As part of the programme, BDO is offering training to help those who may need some additional support.
"I think there's a fear around technology," Ms O'Brien said.
"But actually, once people come in, they realise that it is quite easy to get themselves back up to date in terms of technology.
"What we've done is made sure that we've put all those tools in place so that we're setting people up for success," she said.
She said what the company is really looking for is life skills.
"If you're an accountant, you don't lose those skills, and also those commercial skills that people build up throughout a career," Ms O'Brien said.
While the programme was only launched last month, BDO welcomed a number of staff into the organisation last year through a pilot programme.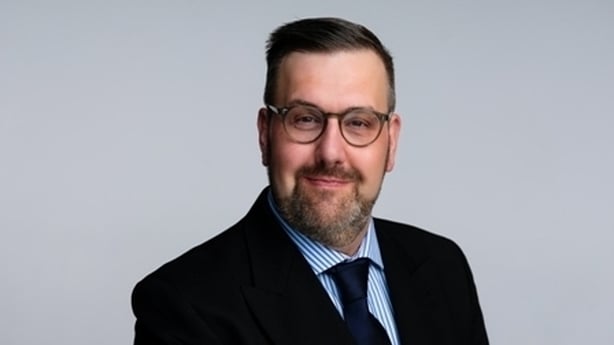 Jonathan Milligan is one of BDO's so called 'returners'.
Last year he was considering retiring and leaving his job, but decided against it when he heard about an opportunity at BDO.
"I was at a pivot point in career terms," he said.
"I was looking for a different way of working and a role which still had learning opportunities for me, and the ability to share my experience. BDO offered both of these," he said.
Mr Milligan is currently Manager of Advisory Services at BDO Northern Ireland.
"Most of the roles which interested me carried standard working patterns.
"BDO Northern Ireland was a firm I always admired from the client side for its ability to punch above its weight and the way it treated its people.
"Their client base and commercial agility, combined with the option of a four-day week flexible pattern were the key deciding factors in joining the firm," he explained.
Now one year into his job at BDO, Mr Milligan said he believes the company's new 'returners programme' will be very beneficial for those looking to re-enter the workforce.
"The programme is well structured yet dynamic for someone integrating at a later career stage into an established team."
For him, Mr Millian said BDO felt like home very quickly.
"Irrespective of age you will always have some anxiety as to whether you will fit in and whether you will like the employer.
"The Managing Partner told me within a short time 'you are one of us now Jonny' and it meant a lot that I was accepted and valued," he added.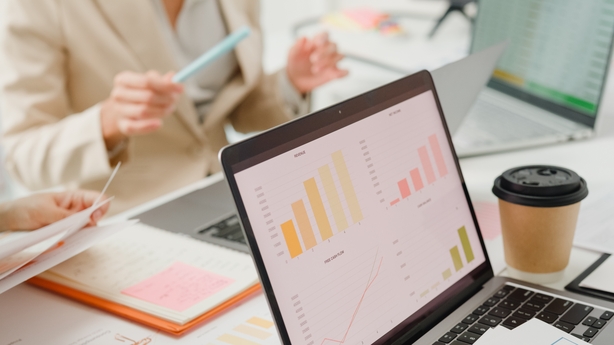 Annette O'Byrne has three young children and joined BDO last year after being out of the workforce for a few years.
She knew she wanted to find a role that would offer flexibility.
"Finding the right role that could properly leverage my experience and provide me with new career opportunities but also provide flexibility around childcare needs was not easy," she said.
She was put in touch with the team at BDO and is now a senior audit manager at the company.
"BDO has been open to providing an environment that works around my childcare needs while still providing me with a challenging senior manager role."
She said their 'returners programme' was ideal.
"There are many people out there like me who are looking to return to work, and programmes like this really help make that transition so much easier."
While she was excited to return to work, Ms O'Byrne said she was apprehensive about the need to refresh her skills.
"I had only been out of the workplace for two years, but it had been 17 years since I worked in practice.
"BDO were very committed in providing me with the required training, support, mentoring and flexibility I needed in order for me to be successful and this has really helped my onboarding," she said.
Ageism in the workplace
But not everyone has a positive experience when returning to the workforce.
68% of Irish workers surveyed by recruitment company Matrix Recruitment said ageism in the workplace is an issue.
Three-quarters of respondents said they believe that those over the age of 50 are offered fewer work opportunities than younger people, and a third believe that those over 50 find it more difficult to move jobs.
"This is a stark revelation considering the age at which people can retire is set to increase now and into the future," said Kieran McKeown, Managing Director of Matrix Recruitment.
"Right now, the age people in Ireland qualify for a state pension is 66, and this is set to rise further in the years ahead due to Ireland's aging population.
"The notion that over 50s should have fewer progression opportunities, or indeed employment opportunities at all, is concerning, particularly when this age cohort has 16-18 years of work left ahead of them before they reach retirement age," he added.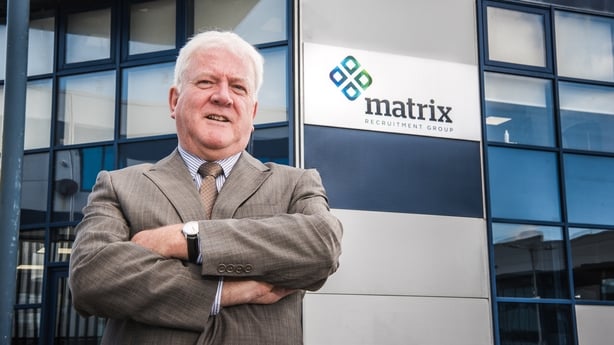 Mr McKeown said there needs to be a shift in attitude among some workers and businesses.
"There is a belief out there among some people and businesses that the older you are, the less capable, the less adaptable, and the less willing you will be to open yourself to new skills and challenges, compared to younger candidates or colleagues.
"This is something that needs to be tackled urgently," he added.
The research by Matrix Recruitment also revealed some positive findings about how employees over the age of 50 are viewed.
76% of those surveyed said older workers have more life skills, 70% said they would be able to mentor and guide younger colleagues, while over 40% described them as loyal and likely to stay working in the company for longer.
"Older people can bring a wealth of skills and knowledge and have vast experience that can't be matched by their younger counterparts, and they provide valuable perspectives and insights," Mr McKeown said.
Protecting against discrimination
There are laws in Ireland to protect employees against discrimination based on age.
The Employment Equality Acts 1998-2021 prohibit discrimination on any of nine specific 'discriminatory' grounds including age.
They cover all areas of employment including access to employment, conditions of employment, training and promotion.
Linda Hynes, Partner at law firm Lewis Silkin Ireland said employees are also protected from harassment and victimisation under the employment equality legislation.
"There is an obligation on employers to take reasonable steps to prevent employees being subjected to victimisation and harassment on the nine discriminatory grounds including age," she said.
When asked if age discrimination in the workplace is a big issue in Ireland, Ms Hynes said they are seeing more focus on the area of mandatory retirement, with more employees seeking to work beyond the employer's normal retirement age.
"If this request is refused, they may challenge their employer's mandatory retirement age and claim that the employer does not have an objective justification for the specific retirement age they have included in the contract of employment," she explained.
Ms Hynes said it is important for employers who have mandatory retirement ages to keep them under review and ensure that they are still relevant and required.
"They need to be able to objectively justify the specific retirement age they have chosen," she said.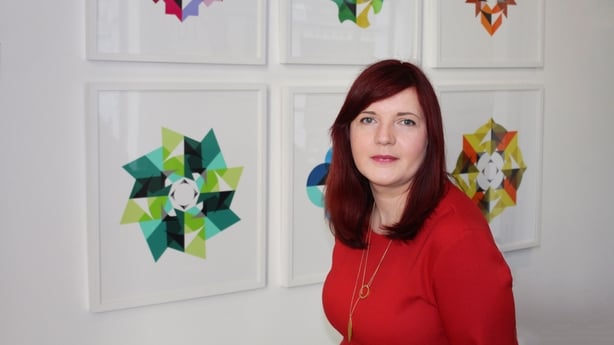 Ms Hynes said workers and employers should be aware of other forms of age discrimination that can take place in a work environment.
"Age discrimination can take place between employees whereby some employees may have the perception that an older employee is resistant to change or cannot learn new skills or adapt or does not want to be included in social activities," she explained.
"Depending on how this manifests itself there is potential for this to lead to grievances being raised by the older employee that they are being discriminated against or harassed by their colleagues.
"For example, phrases used jokingly like 'dinosaur' or 'can't teach an old dog new tricks' could constitute harassment on the grounds of age and ageist 'banter' is sometimes seen as more acceptable in the workplace than other discriminatory 'banter'," she said.
Ms Hynes said employers need to ensure that their diversity and inclusion initiatives include raising awareness with employees around ageism.
Guidance for employers
The Workplace Relations Commission published a Code of Practice on Longer Working which provides guidance for employers on engaging with employees in the run up to retirement and dealing with requests from employees to work beyond the organisation's normal retirement age.
Meanwhile, the Government here is taking steps to increase the participation of older workers in the labour market.
In its 'Pathways to Work Strategy 2021-2025', it sets out various ways it plans to do so, and encourages businesses to embrace older workers and make better efforts to retain and retrain them.
In the UK, British Chancellor Jeremy Hunt recently urged older people to return to the workforce.
He said the country needed them, and that he was looking at ways to make "work worth your while".
Only time will tell if the 'Great Unretirement' movement will be enough to reverse the impacts of the 'Great Resignation' on workforces around the world.