A trademark dispute involving an Irish drinks company and a cream liqueur backed by global superstar Mariah Carey has been settled.
Dublin based Darker Still Spirits, which had claimed ownership over the "Black Irish" trademark in the EU and UK, has agreed to sell that name to the singer's liqueur brand of the same name.
Black Irish Whiskey, produced by Darker Still Spirits, is now to be rebranded to "Born Irish" as a result of the sale.
The whiskey was launched in 2020 using the Black Irish name, which had been purchased by Darker Still Spirits from another company that had filed it with the intellectual property office five years earlier.
The spirit was subsequently sold in Ireland, the UK, Finland, Germany, Netherlands, New Zealand and Singapore.
But in August of 2021, singer Mariah Carey launched her Irish cream liqueur brand – also called Black Irish - through a company called Splashes Beverages.
This led to a legal dispute between Darker Still Spirits and Splashes Beverages over the ownership of the trademark.
As a result, sales of Mariah Carey's Black Irish cream liqueur were limited to the US while the issue was being worked out.
However, both sides have now confirmed that two years on, the issue has been resolved.
Under an agreement reached at the end of December and concluded last month, the Black Irish trademark has been bought by representatives of Mariah Carey.
Subsequent to the sale, Darker Still Spirits will change the name of its drink to Born Irish in The Americas and Europe before the summer.
It intends to roll the product out globally before the end of this year.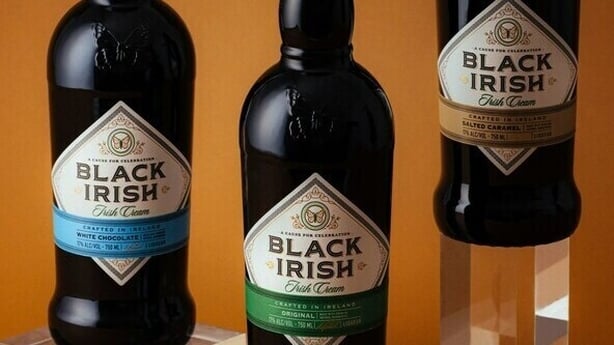 "We are delighted to have resolved this trademark issue with Mariah's team so that we are both able to sell our respective brands in our desired territories," said Richard Ryan, who along with Irish drinks industry veterans Dave Phelan, Adrian Walker and Steven Pattison created Black Irish Whiskey.
"Our brand name may have changed but Born Irish still contains the same innovative recipe - Irish Whiskey aged in bourbon and stout casks, made dark with infusions of chocolate malt, roasted barley and vanilla.
"On a personal note, we also wish Mariah and her team the best of fortunes with their cream liqueur brand."
In a statement, Splashes Beverages confirmed it owns the trademark in the EU.
"I can confirm on the EUIPO register that Splashes Beverages LLC, Mariah Carey's company, is the owner of Black Irish in all of the E.U., there is no dispute on the trademark," a spokesperson said.
Last week, Ms Carey announced that her liqueur would go on sale in parts of South America and the Caribbean from this Spring, marking its first move outside of the US.
The star has described the product as "crafted in Ireland with aged Irish whiskey and dairy sourced from Irish farms", though it is not clear who is producing the drink for her here.