Housing is an issue in every part of the country, but the reasons for that - and the challenges it creates - can differ from region to region.
For the six counties of the southeast - Wicklow, Wexford, Waterford, Carlow, Kilkenny and Tipperary – the proximity to Dublin and its attractiveness for those seeking a more quiet, scenic life makes the challenge particularly acute.
That's created often dramatic price increases in recent years, and a major under-supply of homes.
What's the situation for would-be buyers?
Looking at the most recent data from the Central Statistics Office, which covers November of 2022, it shows us that the median price paid for a property in Wexford was €243,753.
We need your consent to load this rte-player contentWe use rte-player to manage extra content that can set cookies on your device and collect data about your activity. Please review their details and accept them to load the content.Manage Preferences
Compare that to November 2017, when the median price was €155,000, and it means we've seen a 57% increase in the county in five years.
In real terms, that's nearly a €90,000 difference in what's being paid in the middle of the Wexford market.
For context, in November of last year the national median price was €300,000 – so Wexford is a bit below that. However the county has seen a more rapid increase in prices, with the national figure 34% higher in the past give years.
What's happening in other counties In the southeast?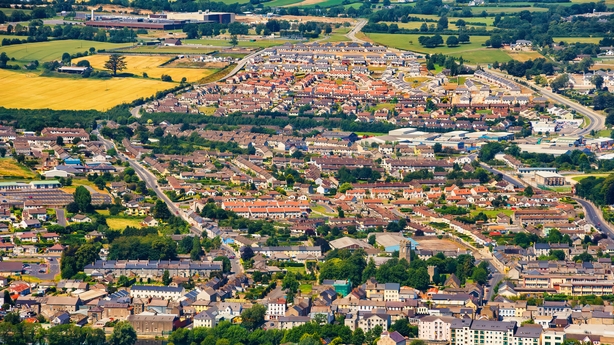 There's a fair big of variety in price in the region, however all counties have all seen above average price increases in the past five years.
The median price in Tipperary was €190,000 late last year – around €50,000 less than the likes of Wexford, and others like Kilkenny.
However that is 52% higher than it was in November 2017.
At the other end of the spectrum, the median price in Wicklow was €420,000 – more than double what you'd pay in Tipperary.
Prices in Wicklow are up 40% in the five years – a bit closer to the national average. But if you're starting at a higher point, then a smaller percentage actually represents a lot more in money terms.
In real terms the Wicklow median is €120,000 higher than it was in November 2017.
That's followed closely by Waterford prices – which are up around €100,000 to €249,000. That's a whopping 66% increase in five years.
What about availability?
This has been one of the big issues in the property market nationally – and a big factor in what has caused prices to rise as much as they have in the past five years.
At the time of writing, there were 2,609 properties listed for sale on Daft.ie in the six counties of the southeast.
Carlow had the least available at 145.
This makes some sense because, of the counties we are looking at, it is the one with the smallest population. But that figure is still low by any measure.
If you look at it as a percentage of the total stock of properties in Carlow, which we know from last year's census, we can see that just 0.6% of the county's stock is available for sale at the moment.
And it means there is just one house for sale for every 427 people in Carlow.
Compare that to Wexford, where there are 711 properties listed today, that is nearly 3% of the county's stock, and means there is one property for every 230 people in the county.
According to estate agents in the county, the improved choice is a relatively recent feature of the Wexford market.
Rising interest rates and jobs cuts in some firms has added more caution to buyers, with people taking more time to make a decision on a property.
It is not that supply has picked up – or even that demand has fallen – but it is more to do with the fact that properties are sitting on the market for longer, which is allowing a bigger stock to be available at any given time.
If demand isn't falling, where is it coming from?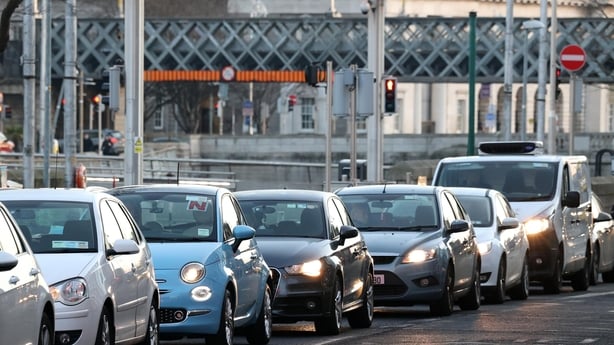 It obviously differs from county to county – and even within counties, different areas tend to attract a different type of buyer.
But Dublin commuters remain a big factor in many parts of the southeast.
That's particularly true in Wicklow – which goes a long way to explaining why the median price there is so much higher than other counties.
But given the demand and supply imbalance, and how high prices are in Dublin and Wicklow, the commuter belt is now stretching far further south.
Estate agents in Wexford and Carlow told me that Dublin commuters are a big source of demand in their counties too.
Depending on location, a home there might be an hour to two hours of a drive away from Dublin, which is something many people are willing to put up with in order to be able to afford a property.
But a trend in recent years has also been Dublin workers who don't need to commute – or don't need to commute as much – because of remote and hybrid working.
Estate agents say they have seen a real rise in demand since the start of the pandemic.
There are now so many people who can work anywhere in the country – and so they are choosing to go back home, or go somewhere more relaxed or scenic… or simply somewhere that is cheaper than Dublin city.
However there is a bit of uncertainty growing around that type of buyer now – because we know that a lot of the companies that offer remote working, the likes of the big tech multinationals, are cutting jobs.
We also know that many employers are also uneasy about remote working – and what impact it has on team-building, and innovation. Many admit that the the main reason they offer it is simply because they need to in order to attract the right talent.
But if the jobs market shifts, and workers aren't able to make demands around pay and conditions in the same way that they do now, they might come under more pressure to return to the office.
And that's feeding into that calming on the buyers' side that – because people are a bit more cautious about making a commitment, in case they end up having to move back again in a year or two.
What's the situation on the rental side?
As bad as it is for buyers, it is far, far worse for renters.
On price, the latest Quarterly Rent Report from Daft.ie – which covered Q3 of 2022 - showed that the average rental price for Wexford was €1,211 a month by September.
That's up more than 63% in the past five years – as average rents were €741 a month in late 2017.
Compare that to the national average – which was €1,688 a month in Q3, up 41% in five years.
Much like on the buying side, Wexford is below the national average but rising at a faster pace.
However, of the six counties of the southeast, Wexford is actually one of the cheapest on average.
It's just ahead of Tipperary, where the average was €1,133 a month by September.
Kilkenny is a bit more expensive at €1,288 a month – that's up more than 51% in five years.
Carlow rents are €1,302 a month, on average, which is up 59% in five years.
But it is Wicklow that's the highest – and much like on the buying side, it's being pushed up by Dublin commuters.
Average rents there were €1,846 in the three month period – up 49% in five years.
Meanwhile Waterford is the county to have seen the biggest increase; rents there were €1,339 a month, which is 76% higher in five years.
And it's worth noting that, in all these cases, average rents are not far off the average disposable income in the respective counties.
In Wexford, for example, the CSO says that average disposable income was just over €1,700 a month in 2020. So that leaves about €500 a month if you're an average worker paying the average rent.
In Wicklow, average disposable income is just over €2,000 a month – and average rents are €1,800. So that's €200 a month spare.
So there's really no way a renter with an average income will afford the average rent on their own.
Of course if you're a high-earning tech worker in Dublin – those kinds of figures might seem a little bit more manageable…
But are properties available?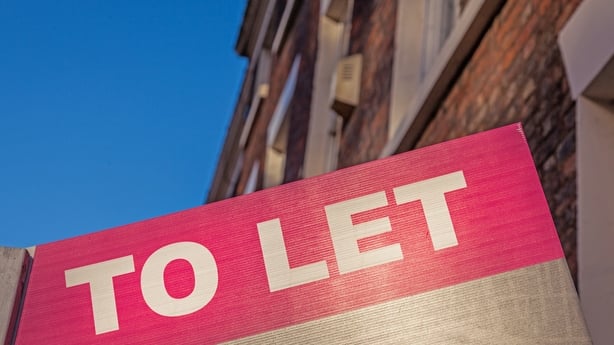 They are – but the options are extremely limited.
According to Daft.ie at the time of writing, there were just 116 properties available for rent across the six counties.
In Carlow there were just five properties listed. In Kilkenny there were just 10. In Wexford, there were 23 properties available to rent as of this morning.
That's all of the properties across the entire county, too. So if renters have any specific requirements; like location, number of bedrooms or other facilities, their options are extremely limited.
If you look at it in terms of the total stock of housing, the rental figure represents a fraction of 1% of total stock that's available to rent.
In Wexford it's just under 0.1% of the county's housing stock.
In Carlow, it's 0.02% of the county's stock that's available to rent at the moment.
What impact is that shortage having in the southeast?
Besides driving up rental prices, there is a concern that it's having a knock-on impact on the local economy – and how attractive the region is to the likes of multinational investment.
IDA Ireland puts a lot of effort into getting multinationals to set up outside of Dublin, but these companies would have a long check-list of requirements when deciding on a location.
That includes things like road and broadband infrastructure – but they also need to know that there are people nearby with the skills they need. If the skills aren't there, they need to know they'll be able to attract the right skills to their location when they set up.
But if people aren't able to find a place to live, that's going to be a lot harder.
US insurance firm Unum employs around 230 people in Carlow – and the managing director of the centre was recently quoted in the Irish Times about this issue.
He said that the culture of the company – like the ability to be able to learn from more experienced colleagues – was being hindered by people working remotely or having to face long commutes.
He said that they're trying to build their brand with students to convince them to come work for Unum when they graduate, but the pitch is really dampened by the fact that, if they do so, they may be facing a two hour commute to get to work each day.
And as they're recruiting younger people, buying a property isn't an option.
Even if it was, a bank would usually require you to have three to six months of pay slips before they'll even consider a mortgage application.
So new recruits to companies like Unum have no choice but to rent, but they can't find a property to rent, so they're effectively stuck.
Is AirBnB having an impact on rentals?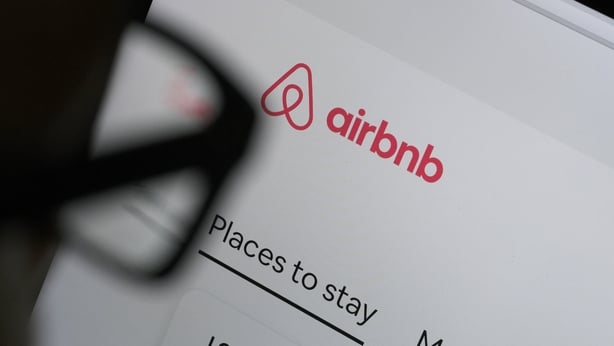 A search of available properties on AirBnB between June and August revealed that there were more than 2,000 available in the six counties of the southeast.
That's entire properties – so wouldn't include homes offering a spare room – and it wouldn't include properties that were already booked out.
Even with that, it's still nearly double the amount of long-term lets available across the entire country, and it's about 17 times the number of long-term lets available in the six counties.
Wexford had the most at 506, followed by Waterford at 377.
Carlow, which would be less of a tourist town, had just 162.
Of course, not all of these are necessarily taking from the residential market.
Some might be holiday homes that are free for a few weeks in the year, and the owner is opting to make a few quid from them during that time.
Or they could be student accommodation that's free in the summer months.
Estate agents say AirBnB wasn't having much of an impact on the residential market.
They say most people who had a suitable property would rather have the ease and security of a long-term tenant than dealing with multiple, short-term lets over the course of the year.
But with thousands of properties listed for short-term lets, compared to just over 100 available long-term, it is likely that at least some could be used to ease demand in the residential market.