AIB Group has become the first mortgage lender in Ireland to increase rates following today's interest rate rise by the European Central Bank.
Along with changes to new fixed rates at both AIB and its affiliate Haven, variable rates at AIB are also increasing for the first time since the era of cheap money ended in July of last year, making it the only Irish retail bank to do this to date.
On average, mortgage rates at AIB and its affiliate Haven will rise by 0.5%.
From tomorrow, fixed rates on new mortgages being taken out for the first time or switched to both AIB and Haven will go up by varying amounts dependent on the term and loan-to-value ratio.
The bank said those customers who draw down their new mortgage by close of business on 3 March can avail of the previous fixed rates.
AIB is also increasing its variable mortgage rates by 0.35% from 14 March, but variable rates at Haven remain unchanged.
As per their contracts, tracker mortgage rates will also rise by the 0.5% announced by the ECB.
Rates at EBS are not changing.
The changes mean that the monthly repayment on a new €100,000 AIB five-year green fixed rate mortgage with a loan-to-value of 50-80% over a 25-year term will rise by €31.91 to €513.65.
AIB is also increasing rates on a variety of its variable deposit products by between 0.1% and 0.9% from 21 February.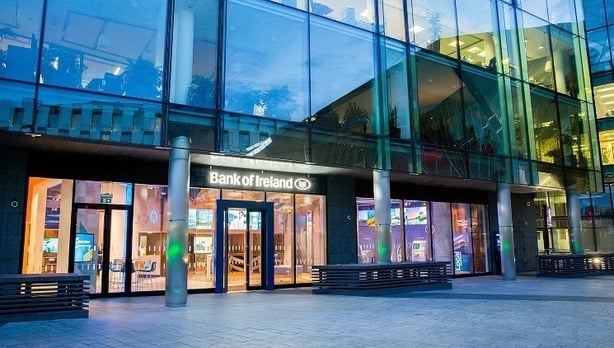 Meanwhile, Bank of Ireland has confirmed that interest rates will increase for all tracker mortgage customers by 0.5% after today's rate increases by the European Central Bank.
The bank said this change will take effect from 22 February 2023. It said customers do not need to take any action right now.
"Bank of Ireland will write to all tracker mortgage customers confirming the new interest rate, the effective date, and their new repayment amount," the bank said in a statement.
"The bank continues to keep all rates under ongoing review and will clearly communicate any future rate change decisions at the appropriate time," it added.
Elsewhere a spokesperson for Permanent TSB said the bank would continue to keep rates under review, but tracker mortgage rates would increase in line with terms and conditions.
Ulster Bank said tracker customers including those with offset rates will see their interest repayments rise by 0.5% following today's ECB announcement.
KBC said as tracker rates track the ECB refinance rate, those customers on a tracker rate will see the increase automatically applied.
"For all other mortgage rates KBC continuously keep any changes under review, as per normal business practice," it said.
The new rate will be effective from March 2nd it added.
Non-bank lender Finance Ireland said it continues to monitor rates but has no announcement to make at this time.
There was a similar message from ICS Mortgages which said it notes the ECB's decision to raise rates and will "carefully review the potential impact on its mortgage portfolio."
Pepper Finance also said its tracker rates would be the only ones increasing for now.