Ireland's health system has come under huge pressure in recent months with multiple illnesses contributing to record levels of overcrowding in hospitals.
That demand also contributed to the sudden shortage of many common medicines in recent weeks.
However medicines shortages is not a new phenomenon – and it's not something that is confined to Ireland either.
For how long have medicine shortages been a problem?
We need your consent to load this rte-player contentWe use rte-player to manage extra content that can set cookies on your device and collect data about your activity. Please review their details and accept them to load the content.Manage Preferences
Medicines shortages are the kind of issue that have bubbled away in the background, for a very long time - but unless your medicine is in short supply, you may not have realised.
It's really no different to any kind of product, where issues crop up in the supply chain – or supply and demand goes out of whack all of a sudden, which takes time to respond to.
The complicating factor with medicines, of course, is that there's so much more that can go wrong in the supply chain – and it's a much bigger deal when shortages crop up.
After all most people can manage if a certain food is out of stock for a few weeks – or if they have to wait to get their hands on a certain gadget. But they can't really do that with their medicine.
It's for that reason that the European Union has been paying more attention to issues with shortages in the past decade or so. It's trying to keep better track of what's happening at a regional level, with national bodies being charged with monitoring what's going on at a local level.
In Ireland that's the job of the Health Products Regulatory Authority – or the HPRA – which has been in charge of following medicines shortages here for about four years now.
Why has the problem been so noticeable in recent weeks?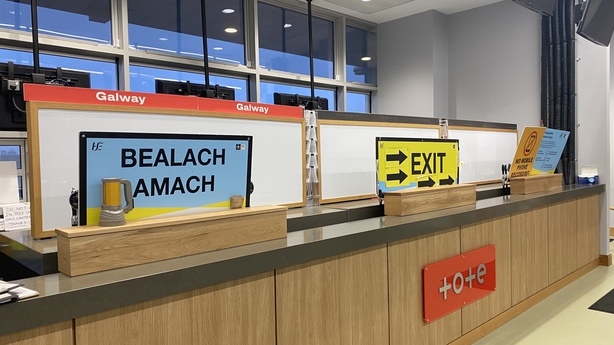 It's hard to compare like with like – because a shortage of one medicine might not have as much of an impact of a shortage of another.
However most agree that the shortages seen in recent weeks are far in excess of what you might consider 'normal'.
There's no one reason for this – there is an incredibly complex machine that makes it possible for us to have most medicines on demand at any given time.
But one part of the reason why most of us here didn't notice shortages quite as much before was because many firms in the medicines chain had been holding onto stockpiles in recent years.
There had been fears that Brexit would disrupt the supply here – and then we had Covid – so it was sensible to hold bigger-than-normal stocks, just in case.
But those backlogs have largely been worked through now.
And that return to normal levels also happened to coincide with a period of really strong demand.
We know that there was a massive spike in the likes of flu, Covid, RSV and scarlet fever here during December and January – and that lead to a higher-than-normal demand for the likes of paracetamol and ibuprofen and various antibiotics.
But of course we weren't the only country to experience this – it really happened all across the world, as health systems dealt with their first winter after two years of restrictions that helped to suppress many viruses.
So you had this huge global demand for products – and it seems as though manufacturers weren't prepared for that.
Why not?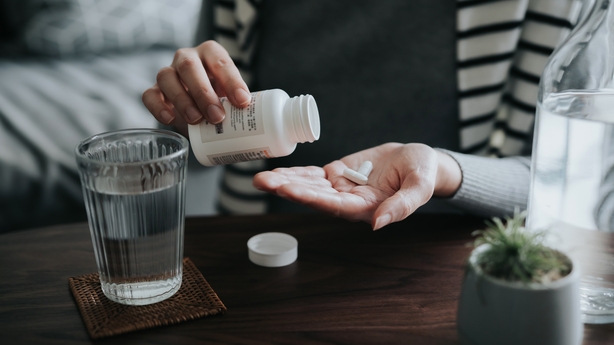 Manufacturers would be producing medicines in the summer for the coming winter – and to do that they have to try to forecast what demand will be like months before they can really know what things will be like.
One way they do that is by looking at previous years' sales.
But even if they'd compared to the last 'normal' winter, they probably would have undershot.
The HPRA recently said that demand for some medicines was two to three times its normal level this winter.
And if they'd included sales from the peak of Covid, when demand for the likes of antibiotics actually fell, then they'd have been basing their figures off completely skewed data.
All of that is also assuming a best-case scenario for manufacturers – which of course is never going to be the case.
What happened with manufacturers?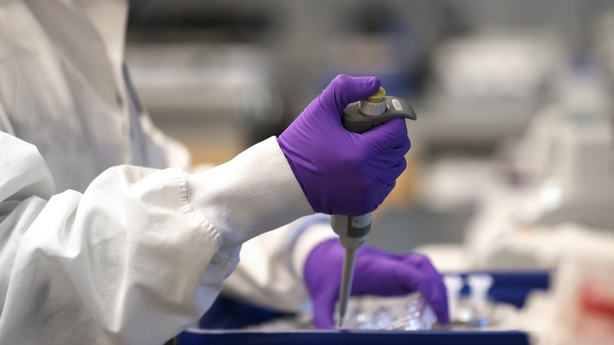 There are always going to be issues that crop up in supply chains, no matter what you're making.
But there's a lot more that can go wrong when it comes to medicines.
That's because they are – understandably – heavily regulated products. The standard for what's good enough is far higher than it would be, really for anything else.
That means that, if you're struggling to find a certain raw ingredient for your medicine – you can't just swap it out for the next best thing.
You got authorisation to sell your medicine based on a certain formula, and changing that in any way essentially means you have a new product – and you need a new authorisation.
And that creates issues in certain medicines because the pool of producers of some raw ingredients is incredibly shallow.
The hunt for the cheapest possible supply of generic medicines, for example, has reduced the number of firms producing active ingredients for the likes of paracetamol down to just one or two – namely in India and China.
India and China is actually estimated to produce 60-80% of the world's active ingredients – so there's a real concentration in a key piece of the medicines puzzle.
That means there's little room in the system to quickly scale up production when ingredient shortages hit or demand spikes – and it also means that there's no back-up when manufacturing is disrupted.
That might happen if there's a quality control issue – which would force a factory to scale back or completely halt output.
Or output could be hit in other ways. Chinese factories would have spent a lot of last year closed due to their zero covid policy, and ports were regularly shut down too, so getting supply from that country suddenly became an issue.
It's been claimed that price is a particular issue in Ireland…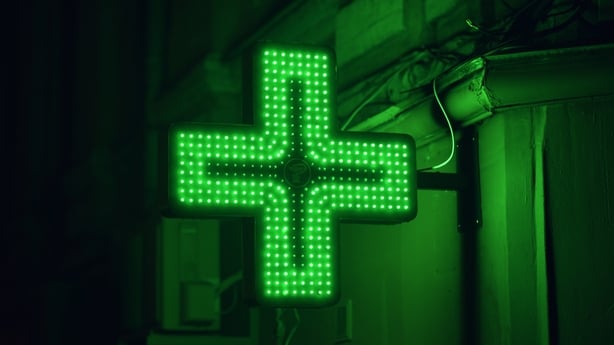 Yes – there is a claim that Ireland is paying a lot less for many medicines than its European peers.
So just to explain how this generally works; the HSE will set a price that it's willing to pay for a particular medicine.
That's the amount it pays to manufacturers for its own supply – and the amount it will reimburse to pharmacies that dispense the medicines to the likes of medical card patients.
In theory the price charged to a private patient could be higher, but those HSE and medical card purchases would make up a sizable majority of the medicines dispensed here anyway – so it's a big part of the market.
And usually the private price will tend to mirror the price the HSE set – because a pharmacy probably doesn't want to have two, wildly different prices for the same product.
So the HSE price is very important – and they usually set it based on a European average price.
That index is tracked over time to adjust the price – generally we see prices going down as the years go on.
But there are older medicines that would have had their price set before this system came into place – so those prices aren't referenced against other countries, and they haven't been updated in years… maybe even decades.
The antibiotic Amoxicillin is one example – it was first developed in the 1960s, so its been on the market for a long time.
And while a price may have been fair 30 years ago – if it hasn't changed to reflect the fact that raw materials, manufacturing and distribution are more expensive, then it isn't fair anymore.
And what does that mean for supply?
Well the claim is that, if a manufacturer has a shortage of supply, they're going to allocate what they have to the places that have the best price.
So if Ireland has a lower price, then it's going to be at the lower end of the table in terms of who gets what.
The HSE will say that price isn't really a big contributing factor at the moment – and that it's those other problems around supply and demand that are the real problem.
But it does make sense that a pharmaceutical company – and they are companies after all – will look to maximise their revenues where they can.
But another problem that a lower price can create is that we have fewer suppliers in the market in the first place.
Pharmaceutical company Azure has been tracking the shortages for years now and said that, over Christmas, 40% of the medicines out of stock had just one supplier.
The normal rate here is around 30% – and the European average is usually around 25%.
So even at that rate there's still a lot of products for which the country is reliant on one firm.
Amoxicillin is one medicine where that's the case; and that's a very common and useful drug.
And it means that if any supply issues crop up with that producer, it's very hard for the country to switch to a Plan B at short notice.
So what's being done to deal with the problem?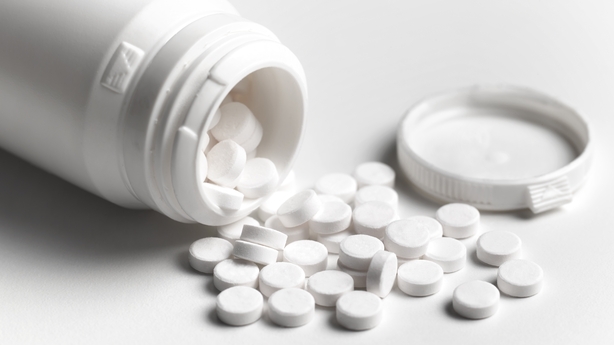 Manufacturers are legally obliged to let the HPRA know of a shortage as early as possible – and when it's notified of a problem it works with the various elements in the national supply chain to find a work-around.
That includes the manufacturers themselves, as well as the distributors, the pharmacies, the HSE and patients groups.
And it pays attention to the areas where the shortages are cropping up – so if one type of treatment for a condition is in short supply, there are alternatives that can be stepped up.
If multiple treatments for a condition are in short supply, it becomes a bigger issue.
So it might work with pharmacies to ensure that they're properly managing the limited supply that is in the system – and that the patients that need the medicine most are the ones to get it first.
And where an alternative is arranged, there may be a need to communicate with patients so they're comfortable with the change.
This was something that was used to positive effect in 2018, when a shortage of adrenaline auto-injectors occurred in the UK.
The HPRA was able to work through these various steps to ensure a continuity of supply to patients, avoiding the same problem here.
There are also efforts being made at a European level to improve communication between different countries – and better sharing of data.
They hope to make it easier for problems to be identified in advance, and for gaps to be filled across the region.
In a way, the goal is to have a system that works so well, that no-one even knows anything has happened.
Is the current problem likely to ease as we move into the spring?
Yes and no.
If you look at the HPRA shortages list, some medicines are expected to be more readily available again by the end of this month – many will see supply ease in March.
But some cite May as the expected return date – and some aren't expected to be back until 2024.
But as the flu, RSV and scarlet fever season winds down, we're likely to see demand for the medicines associated with those illnesses ease off. So those paracetamol and ibuprofen products that are in short supply now should become a bit easier to get.
A lot of the amoxicillin products that are in short supply are also expected to be back in stock towards the end of this month.
But we know that the shortage list is an ever-changing thing – so while some medicines will come off the list, it's likely that others will move on to it.
There are concerns that medicines that are in-demand in the summer – the likes of hayfever medicine – might be a bit harder to come by in the near future.
Medicines that include plastics in their delivery could be an issue too – the likes of eye drops and inhalers.
And just like the actual ingredients in a medicine, the plastics used in medicines is tightly regulated – if you run low on a raw material or colour, you can't just swap it out.
And if your factory goes offline, you can't just get another one down the road to start churning out the components you need instead.