126,000 Ulster Bank accounts have been frozen since the departing lender began the process of winding down customers' use of its services in November.
A further 20,000 active accounts face the same fate as the customers who own them have failed to engage with the bank, despite having had at least six months to move and close them.
In an opening statement read to members of the Oireachtas Committee on Finance, Public Expenditure and Reform this afternoon, the bank's chief executive said just 224 of the customers whose accounts have already been frozen later asked for the freeze to be lifted, in most cases to allow the removal of funds.
Jane Howard said it is believed the customers were no longer reliant on the accounts it had frozen, as there had been less than five transactions in a 31 day period.
"We did not freeze or close any known vulnerable customers' accounts or accounts in receipt of Department of Social Protection Payments," she said.
"In each case we could lift the freeze almost immediately and provide the customer with the extra support they needed."
Ms Howard said of the 126,000 frozen accounts, around half were current accounts and about 16,000 of those have now been closed by the bank and cheques issued containing outstanding balances.
Asked by Sinn Féin finance spokesman, Pearse Doherty, how much was in the accounts, Ms Howard said the vast majority were for balances under €10, but some were for higher amounts above €10,000.
She said the bank had conducted a track and trace exercise to ensure it wasn't sending large cheques to addresses without knowing the account holder lives there.
In circumstances where the cheques are not cashed within six months, the funds will be transferred to a trustee account, TDs and Senators were told.
But she added that there are around 20,000 personal current accounts that have gone beyond their six-month notice period and have not requested an extension, despite being deemed active.
"We are now moving to freeze these accounts as a last attempt to engage with these customers," Ms Howard warned.
"We are ready to respond very quickly to support these customers."
Ms Howard said the accounts will be frozen in an orderly manner in phases of around 2,000 to 2,500 a week, starting next week.
The bank said there has been no spike in new account opening across the industry, despite the commencement of the freezing process.
"What we can conclude is customers with a current account with less than five transactions in a 31-day window, are no longer relying on Ulster Bank as their main service provider," Ms Howard told the committee.
The lender claimed that 91% of Ulster Bank personal current accounts are now either closed, or have five or less transactions, a figure which increases to 95% when personal deposit accounts are included.
81% of business and commercial accounts are either closed, or have five or less transactions.
The bank also said the number of customers in receipt of payments from the Department of Social Protection has fallen from 171,000 this time last year to around 5,500 now.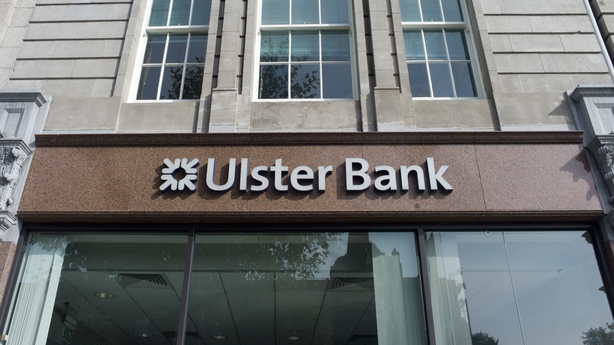 The bank stated that it has not frozen any accounts that are receiving social welfare payments and has no immediate plans to do so, although it warned that situation cannot continue indefinitely.
"Approximately half of the remaining group are in receipt of Child Benefit and the remainder is broken out over a number of schemes but with no more than a few hundred customers in each," Ms Howard said.
"As the numbers have reduced so significantly, our efforts and those of the Department of Social Protection, can now be very targeted and tailored to these customers' requirements."
Ulster Bank recently announced that it plans to cease carrying out transactions in its remaining branches on March 31 and will close branches completely on April 21.
Ms Howard said the bank is confident, because of the reduction in account and branch activity, that the timeline is the right one.
The bank said a sale of remaining non-performing loans will be needed, but everything possible is being done to reduce to a minimum the number of customers included in a future sale.
"We have applied a case clinic approach to supporting our customers in the non-performing mortgage book," Mr Howard said.
"We have seen these loans reduce by circa 25%. As a direct result of this support, about 1,200 customers have now been either included in our transactions with either Permanent TSB or AIB or they have redeemed or settled their mortgage."
On overdrafts, Ulster Bank said that around 1,200 customers are overdrawn by more than €1,000 and are being managed by its Arrears Support Unit, while a further 5,300 customers owe less than €1,000.
Ms Howard said those who don't have a credit rating issue should be able to get an overdraft with another bank, but those that do have a poor record will have to be supported.
She said Ulster Bank does not want to get to a situation where it is reporting them to a credit ratings agency.
The bank said its 52,000 credit cards will cease to function on March 22 and it is continuing to communicate with customers who have received six months' notice of this.
The lender claimed it has assisted tens of thousands of vulnerable customers with the switching process.
It said it currently has just 2,000 customers remaining who are considered vulnerable and who are therefore receiving additional supports, with most of those expected to be with a new bank by the end of March.
On staffing Ms Howard said of its 2,200 staff, 600 are transferring to AIB and Permanent TSB, with nearly all set to leave at some point this year, though a small number may be retained for a period after the bank has its licence revoked.
She said the bank has a scenario in place as to when it might hand back its licence to the regulator, but it is certainly not going to be this year and at the very earliest will probably be 2025.
After that, the bank does not intend doing any ongoing business here, she added.
Meanwhile KBC Bank Ireland, which also appeared before the committee this afternoon, said it estimates around 26,000 of its 130,000 current account customers still need to open an account elsewhere, down 50% on the 52,000 it estimated in May.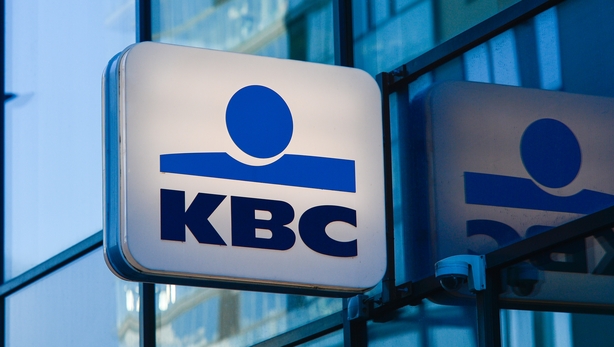 In his opening statement, chief executive for Ireland, Frank Jansen, said all current account customers have now received account closure notices.
He said the first 3,000 accounts were forcibly closed by it in December and this process will accelerate in the coming months as notice periods begin to expire.
Under questioning from Fianna Fail's Jim O'Callaghan, the bank's director of retail distribution, Darragh Lennon, added later that around 11,000 more were frozen last month, with the vast majority containing less than €50.
The Belgian bank also said that 90% of the accounts held by vulnerable customers and those aged over 65 have now been closed.
"There has been a 178% increase in current accounts with a zero balance, to date, more than 40,000 current accounts have been closed or are now blocked," Mr Jansen said.
"Additionally, we have seen a significant decline in the overall activity across current accounts with debit card transactions down 61%, account balances down 50% and direct debits down over 62% to 82,000," he stated.
"Another key indicator of declining activity is the level of social welfare payments paid into current accounts, that has decreased by 75%, with just 3,200 accounts remaining in receipt of such payments."
The KBC boss also pledged that its 12 branches or "hubs" will stay open until after its customers with loans have transferred to Bank of Ireland.
But visits to its hubs are 50% lower than they were in June of last year.
The bank also said it is still too early to state the final number of employees who have chosen to transfer to Bank of Ireland as they are entitled to change their decision up to the point of migration.
But Mr Jansen said the plan is that staff will all leave over the next two years.
Closing the meeting the committee chairman, Fianna Fáil's John McGuinness, reminded the banks that the customer comes first approach would be the best one to be employed when dealing with the lingering accounts.