The Legato healthcare solutions company which employs 150 people at its Limerick software development base has formally rebranded as Carelon Global Solutions this afternoon, and says it plans to increase its workforce by another 50 in the next five months.
In a message at a rebranding event taking place at Thomond Park stadium in Limerick this afternoon, country head for the organisation John Patrick Shaw said the health tech sector remains healthy, despite the downturn in other tech areas, and remains very much in growth mode.
Mr Shaw said they foresee strong growth in employment across 2023 and are looking to increase its numbers from 150 to 200 by the end of the second quarter at its base at the Technology Park in Limerick, and anticipates further growth beyond this.
The group is a subsidiary of Elevance health - the largest health insurer in the US.
Mr Shaw said diversity had played a key part of their growth with 25 nationalities among the 150 employees hired in Limerick over the past 16 months.
"Ireland is at the forefront of digital transformation and innovation thanks to a strong STEM focus across recent years, including on women in STEM, and substantial investment in innovation. As a nation we also have a strong recent history in healthcare and health-tech and that means we are in really good shape," he said.
"It also helps that we are the only English-speaking nation in the EU so Ireland is very much the gateway to Europe. Ireland's geopolitical stability is also a huge positive so I believe that, notwithstanding a challenging global economy right now, it remains a very attractive location and will continue to be so. The key markers are positive here.
"On top of that, there is always a relentless push for gains in health, whether that's healthcare products or healthcare services. If you impact in this space, you have an ability to improve humanity. There's always market for that."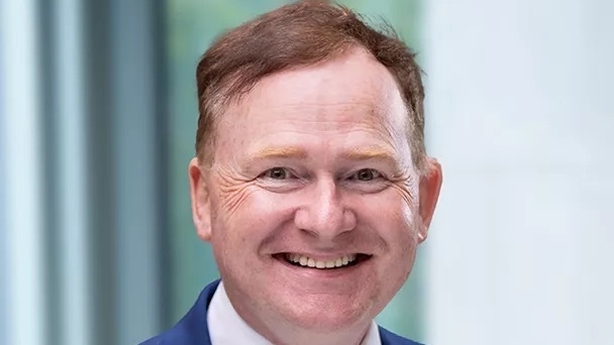 Mr Shaw said that the cultural diversity now available in Ireland is also a strength.
"Our ability to hire people from so many different nationalities has been a key driver of our success. We have 26 nations represented among the 150 hired, resulting in 60% of the team being 'new Irish', something that supports the culture of innovation we are developing here as part of our 'Think Limitless' mantra.
"We believe diversity is very strongly connected to innovation and it is very heartening for us that we have been able to achieve the mix we have. It sets us up very well for the future."
Carelon, which also operates a remote working policy that sees its associates working from the Limerick Innovation Centre but also remote locations across the country, opened its global Innovation Centre at the National Technology Park in Limerick in November 2021.
Carelon has 40,000-plus associates globally focussed on solving complex challenges across the health ecosystem.
The Carelon family of companies operating in the US serves one in three people across all 50 states.