Chief executives of Irish companies see inflation as the top threat to their business, new research by PwC has found.
38% cited rising prices as the main risk, compared to over a quarter being worried about macroeconomic volatility and 22% who cited geopolitical conflict.
More than half said they expect economic growth to decline over the coming year, more upbeat than peers globally, with almost three quarters of CEOs outside Ireland expecting the global economy to soften.
Despite their concerns, 85% of those surveyed said they are confident about their organisation's revenue growth this year.
This compares to 89% of those polled in the global arm of the survey.
Three quarters said they have already cut operating costs or are considering to do so in the year ahead, or they have already raised prices of products/services or are considering to do so in the year ahead.
But 79% of Irish CEOs said they do not plan to reduce the size of their workforce in the next year, 89% do not plan to reduce staff pay, while 71% will not implement hire freezes.
"Despite the many uncertainties and risks impacting our economy, the survey suggests that Irish CEOs are confident about their own businesses," said Feargal O'Rourke, Managing Partner, PwC Ireland.
"Irish CEOs are also more confident about Ireland's economy than global CEOs are about the global economy which may well be due to the relative strength of the Irish economy at the moment."
"Re-evaluating their operating models, continued investment in critical areas and putting their people front and centre are key to ensuring resilience," he said.
The Irish branch of the survey saw 87 Irish CEOs respond, with 4,410 across 105 countries taking part in the global poll, which took place late last year.
Irish bosses predict many challenges to their profitability within their own industries over the next decade.
More than half cited changes in regulation, with 51% referring to skills shortages, technology disruptors and just under half pointing to changing customer demand.
Just 9% of Irish CEOs cited climate change as a major risk weighing on business, with 8% referring to cyber risks and health risks, all down significantly compared to last year when they were the top concerns.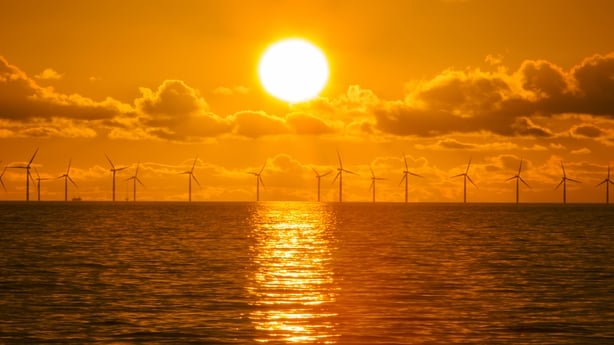 Irish CEOs still see climate risk impacting key areas of their businesses though and are taking action.
Over two thirds said that their company has already made a net zero commitment or are working towards making this commitment, up from 55% last year.
Looking at costs though 57% claimed climate change will impact their cost profiles from a very large to a moderate extent and a third said it will impact their supply chains.
Around three quarters of Irish respondents said they have or are in the process of implementing initiatives to reduce their company's emissions, have or are innovating new climate friendly products or processes or have or are in the process of developing data-driven, enterprise-level strategy for reducing emissions and mitigating climate risks.
"Climate change will remain one of the biggest long term challenges for our planet and consequently businesses, but it will also bring opportunities," said Ciarán Kelly, Advisory Leader, PwC Ireland.
"It is encouraging to see that over two-thirds of Irish business leaders confirmed that their company has already made or are working towards making a net zero commitment."
"There is no doubt that still greater action is needed and the survey suggests that Irish business leaders are prioritising these actions."