Ulster Bank has said its remaining 63 branches will cease carrying out transactions for customers on 31 March.
All the branches will then close on 21 April the bank said, marking a major milestone in its plans to exit the Irish market.
The development will result in 600 staff leaving the bank over the coming months under two redundancy programmes that were announced and opened in November.
The bank said it expects to open a further redundancy programme next month and more later in the year as needed.
"I know that our branches and colleagues have been a central part of these communities for many years and these final months of helping customers to move to new providers will be poignant for all involved," said Ulster Bank chief executive, Jane Howard.
"I would like to unreservedly thank all of our colleagues for their continued support of our customers and of each other."
Since the start of this month the bank has already closed 25 branches which are being transferred to Permanent TSB.
They will open again soon, after they have been rebranded and refitted.
The cessation of transactions on 31 March will mean Ulster Bank customers will no longer be able to make cash or cheque lodgements at the counter or through internal automation devices.
They also will not be able to withdraw money in branch, except through ATM services.
"In the period from 1 to 21 April, colleagues in branches will be fully focused on supporting any remaining personal and business customers to move to a new banking provider and close their accounts," the bank said in a statement.
Ulster Bank services offered through An Post outlets will also cease after 31 March.
"This means that customers will no longer be able to make lodgements or payments through their Ulster Bank accounts in any of An Post's network of post offices and outlets across the country," the bank said.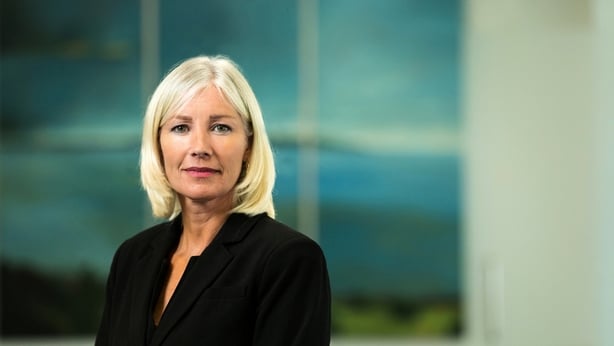 However, the bank said it would continue to offer a range of customer services through its customer support hub, with online, app and phone banking still available until the accounts of customers are frozen.
"Ulster Bank is also encouraging customers who have not yet taken action, to begin the process of choosing a new provider, moving their transactions and closing their current and deposit accounts within their notice period," it said.
"All current and deposit accounts that have passed their six month notice period are now queued for closure, with the exception of known vulnerable customers and customers in receipt of Social Protection payments and we will continue our outreach to those customers to support them to move."
"The Bank will commence the freezing of personal and commercial customer accounts with higher levels of activity on or after 02 February 2023."
The bank said 90% of its personal current accounts are either closed or have seen the customers materially wind down the level of activity to five or less transactions, or left it inactive.
"This increases to 94% when personal deposit accounts are included," the bank said.
"This trend continues to increase every day for customers approaching their six month deadline."
"77% of Ulster Bank business/ commercial accounts have either closed, materially wound down the level of activity in their current account to five or less transactions, or left it inactive."
"59% of personal current accounts are already closed; and 41% of business/ commercial current accounts are closed."
But the Financial Services Union (FSU) said the decision to close all the branches in April is not in the best interests of consumers, staff or business.
It once again called on the regulator to act to make sure the exit of the bank is orderly and consumers are protected.
"It is incomprehensible to think the Central Bank are going to stand by and watch hundreds of thousands of people be forcefully rebanked over the next ten weeks," said John O'Connell, General Secretary of the FSU.
"The FSU have long called for the exit timelines to be extended and for customers and staff to be treated with dignity and respect."
"The announcement by Ulster Bank today shows a complete lack of understanding and awareness from the Bank of the upheaval that the exit of UB is having on staff and customers."