While the 'new year, new me' approach isn't for everyone, January can be a good time to set some financial resolutions for the year ahead.
2022 was a rollercoaster for many, with rising inflation throwing budgets and financial plans off course.
We've asked the experts for their advice on how to get your finances back on track in 2023.
Work out your priorities
Before creating a budget, Dave Quinn, Managing Director of Investwise Financial Planning, said to take some time to work out what is important in your life.
"Some place a lot of value on replacing their cars regularly, others place a lot of value on family holidays," he said.
"I always recommend clients take stock of their monthly and annual spending, and then try to rank the bigger spending items in order of priority."
He said this is a good way to understand what the household annual cash requirement is, and will help you get some perspective on your short-term spending.
Set your goals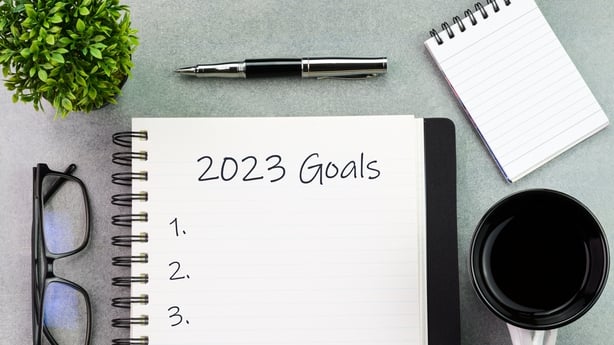 Mr Quinn of Investwise Financial Planning said he would urge everyone to set some short, medium and long-term goals and then put a financial plan in place.
He said they always recommend people set short-term goals of three to six months, medium-term goals of one to five years, and long-term goals of five plus years.
"It is important to be able to trade off short-term decisions against long term goals," he said.
Mr Quinn gave the following example.
"We recently ran through some scenarios with clients where they wanted to know the impact on their target retirement date if they moved house.
"They were in their late forties. We assessed the house move would add just under four years to their working lives, in order to have the same income in retirement," he explained.
Mr Quinn said he believes you can't make big short-term decisions without having a long-term plan also in place.
"Many people make the mistake of accepting the short-term implications without considering the long-term implications," he said.
"Once people set their short-term goals such as a holiday budget, Christmas spending, weddings, we recommend holding the required cash in a secure, easily accessible bank deposit account.
"Try not to use expensive debt or credit cards to fund these goals if possible," he advised.
Create a rainy day fund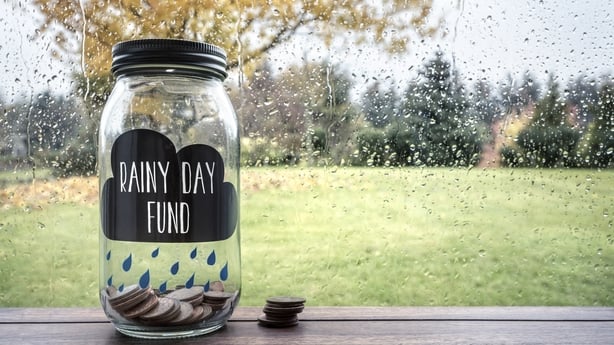 Suzanne Cashin, Financial planner at wealth manager Brewin Dolphin, based in Dublin, said she would always advise clients to maintain a cash fund of six to twelve month's essential expenditure - if they can.
"This can then supplement any unexpected increases in household outgoings," she explained.
Ms Cashin said many people didn't have a rainy day fund in place last year to deal with the prices increases they faced.
"The cost of petrol, home heating oil, gas and energy all rose in 2022, and many people were not prepared for these increases," she said.
According to Ms Cashin, a key part of the financial planning process is getting a client to complete a 'fact find'.
"You collect data on essential and discretionary expenditure, as well as liabilities and income.
"This is a good 'under the bonnet' for analysing outgoings and seeing where savings can be made," she explained.
With many people feeling the pressure financially as prices rise, Ms Cashin said demand is growing for their financial advice.
"Getting advice can help people have informed conversations and understand what they actually want to do in life," she added.
Take charge of your tax affairs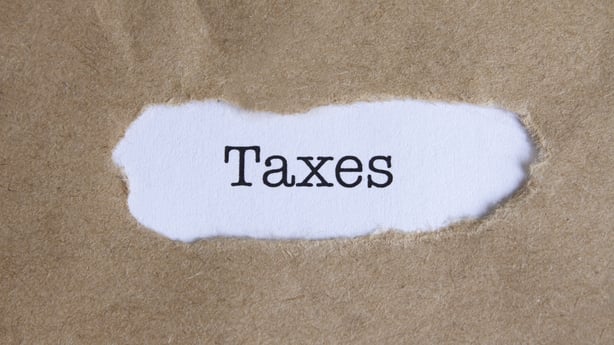 Do you understand your payslip and the taxes you pay?
Well, if the answer is no, you are not alone.
Marian Ryan, Consumer Tax Manager with Taxback.com, the vast majority of people don't.
"Financial fitness and life skills like understanding taxes is not something we learn in school and as a result people shy away from it.
"Knowing what taxes you should be paying and the different tax credits and expenses that you can be claiming can have a huge impact on your finances," she said.
Claim your tax relief
Ms Ryan said there is a widespread lack of awareness amongst the public around tax relief and what they can claim a refund in relation to.
"Irish taxpayers are historically below par when it comes to claiming what's owed from the tax man," she said.
In 2021 alone, €300 million was left unclaimed.
''It is your money, go get it,'' Ms Ryan said.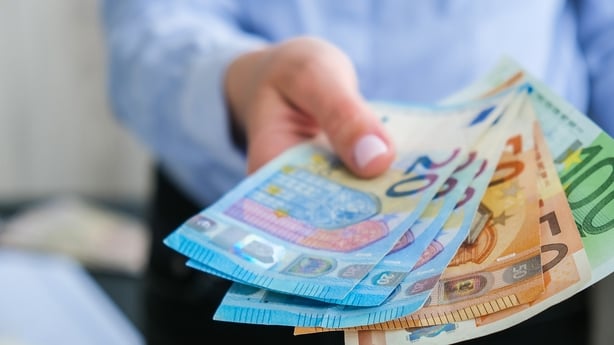 She said the Revenue Commissioners are often seen as the big bad wolf to be avoided, whereas in fact their job is to ensure that people are taxed correctly.
"If it is a case that there is a tax relief or a tax credit that you are entitled to, they are more than happy to grant it to you," she said.
"However, it is not their responsibility to hunt us down and make us claim it," she added.
According to Ms Ryan, people could save hundreds, if not thousands by getting a bit more tax savvy, and by being more proactive about their taxes and claiming all of their entitlements.
She said many PAYE workers assume that because their employer deducts their taxes from their income that everything is in order.
"While this is correct to a certain degree and employers deduct taxes based on the tax credit certificate issued at the start of the year, the tax credit certificate is only going to contain the tax credits that you have claimed, so in order for your employer to deduct your tax correctly you need to first have filed a tax return," she explained.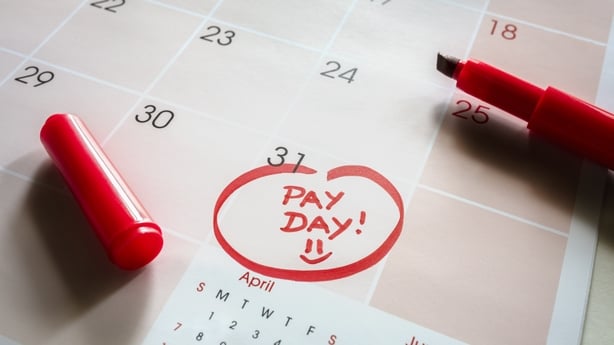 Ms Ryan gave the following examples of just some of the tax credits you may be entitled to:
- If you are a single parent, you can claim €1,650 per year for the single parent tax credit.
- If you are a one income family with children, the Home Carer Tax Credit is €1,700 per year.
- If you have a child with a lifelong illness, you may be entitled to the Incapacitated child tax credit of €3,600 per year.
In addition to these, there are expenses that you can claim after each year that can trigger refunds for you.
The most commonly known and vastly underutilised of these is medical expenses, Ms Ryan said.
"You can claim a tax refund of 20% of your medical and non-routine dental expenses.
"If it is a case that you are paying nursing home fees for a family member you can in fact claim up to 40% of the costs as a tax refund," she said.
When it comes to the e-worker relief for those working from home, Ms Ryan said the amount you can claim as tax relief is increasing, due to the cost of living increases.
"If someone is working from home on a full-time basis with utility, heating, broadband bills of around €3,000 in the year it could be a refund of between €250-€300," she said.
Keep your receipts
Ms Ryan also said she would advise everyone to keep their receipts.
"If you get yourself into the mindset of keeping receipts for things like medical expenses and utility bills, you may be surprised at the amount they add up to over a 12 month or four-year period and the substantial refund they could result it.
"Your prescription fees may seem small at just €20 a month but if that is ongoing for 4 years and you submit a claim it results in a refund of €240.
"Every receipt you keep is a building block to a larger refund," she suggested.
Don't ever assume you're not due a tax refund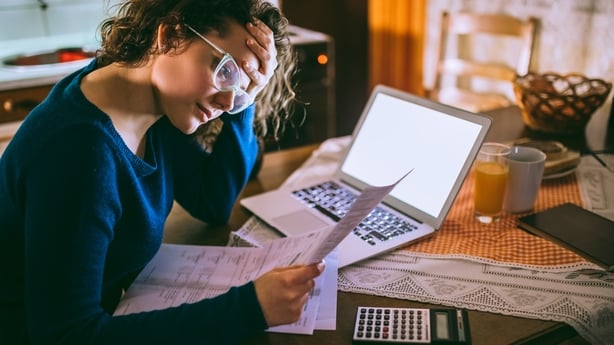 Currently there is over €170 million euro in overpaid taxes for 2019 that is yet unclaimed.
This related to 300,000 people.
That's an average refund of €560 for each of person who hasn't claimed back, Ms Ryan pointed out.
"This is the last year that people can claim refunds for 2019 so if they don't claim now, it will be lost to them," she said.
There are certain times in your life when it is particularly important to review your taxes.
Ms Ryan said most of life's major events - such as births, deaths and marriages usually have a taxable event attached to them and generally trigger a refund.
"In the year that you get married or if you go through a separation or divorce you should most definitely get your taxes reviewed as nine times out of ten it is going to trigger a refund for you and in most cases, it can be a substantial refund," she said.
"Similarly, if you become a single parent or unfortunately become a widow, again your taxes should be reviewed.
Tax changes in Budget 2023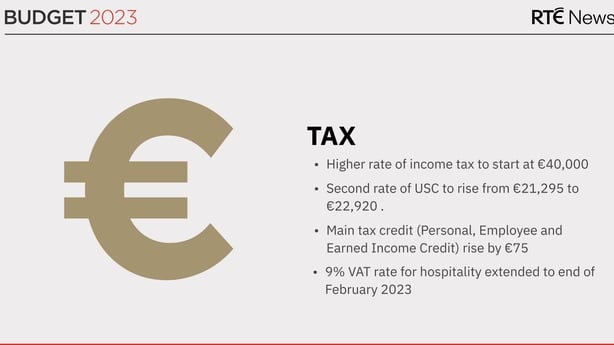 The tax measures introduced in Budget 2023 should result in us all seeing an increase in our take home pay this month - and trigger a tax refund for 2022 for some people.
Firstly, both the Personal and the Employee tax credits were increased by €75 each.
"Although not huge increases it should give people and €12.50 extra per month in their take home pay," Ms Ryan explained.
The Government has also increased the top tax rate band from €36,800 to €40,000 for single individuals.
This means that workers can earn €40,000 a year before paying income tax at the higher rate of 40%.
Ms Ryan said this change will result in savings of up to €800 a year for those earning over €36,800.
"They have also increased the 2% Universal Social Charge (USC) Band - from €21,295 to €22,920 increasing the take home pay of people by approximately €40 for 2023," Ms Ryan said.
"Another change that will impact a lot of families across the country is the Home Carer Tax Credit has also been raised by €100 to €1,700 for 2023," she added.
The Government has also reintroduced the rent tax credit of €500 per person for anyone in private rented accommodation.
"This is going to be a huge benefit to the hundreds of thousands of people paying rent either for themselves or their children in college," Ms Ryan explained.
It is being backdated to 2022 so it means that people can claim a tax refund in relation to the rent they paid last year.
Manage your spending wisely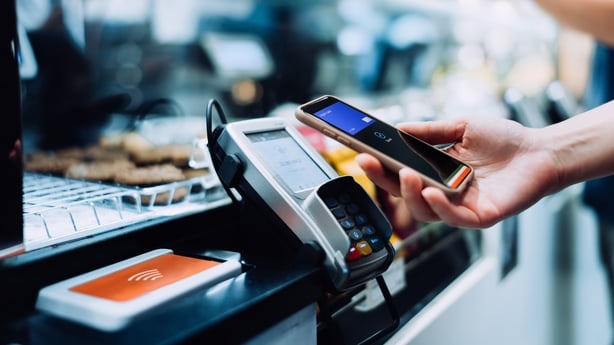 Many people are paid directly into a bank account and then manage all of their monthly spending through this, with utilities and food costs coming out by debit card or direct debit.
However, Ms Cashin of Brewin Dolphin said an alternative way of doing this is by running an expenditure account, and transferring your monthly expense budget into this can prevent over-spending on discretionary purchases.
"Where possible, transferring a regular monthly amount to a separate savings fund will reduce the temptation to splurge on a treat item, even if some months due to unexpected costs you have to dip into the savings plan, it is a great way to stay disciplined and on track with your savings goals," she said.
Ms Cashin also said to watch your discretionary spending.
"The new year is a great time to review your online subscriptions and to look at how much you're spending on takeaways, coffees or other discretionary spends, this can be quite illuminating once you see it on paper," she said.
When it comes to luxury buys, Ms Cashin said postponing consumption is a good discipline to adopt.
"This means you wait a month or two before completing your purchase, by the time you come to get the item, you may have a re-think and decide you don't need it at all," she said.
For those who may be switching back accounts due to the exit of Ulster Bank and KBC from the Irish market, Ms Cashin said it is a good idea to shop around for the best bank deposit options with good rates.
"Many have had to move banks with KBC and Ulster exiting the market but it's always good to check out which bank offers better charges and fees," she said.
"If you have savings that you feel you will not need in the short term - within five years, then it's a good idea to look at investing them in a savings or investment plan," she added.
Many people put away their child benefit each month as part of their education fees saving plan, but Ms Cashin said putting this into a regular savings plan and investing it could yield better long-term returns.
Review your pension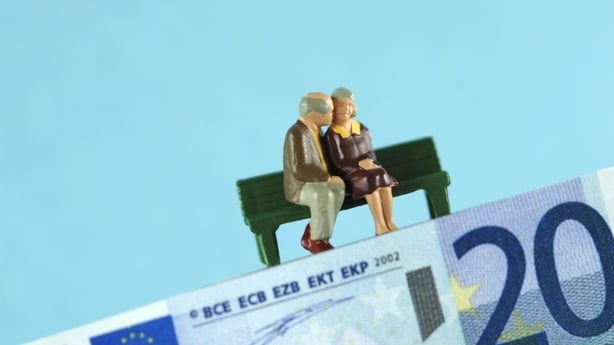 Mr Quinn of Investwise Financial Planning said if a pension is set up correctly, in a low-cost structure with no commissions being paid to an advisor, then it should not need much annual maintenance.
He said your annual review should focus on how much you can and should contribute, and the most efficient way to contribute.
"If they haven't done this already, I would recommend every single pension investor to request a few key pieces of information from their pension adviser immediately.
"What annual management fee are they currently paying – the total cost, not just the published cost.
"Pensions can be set up in Ireland at the moment for 0.35% per annum, so you can take that as the base cost," he explained.
Mr Quinn said anything above that is typically being charged to fund commission to an adviser.
Secondly, Mr Quinn said you should always ask how much of your monthly or annual contribution is actually being invested.
"This is referred to as the allocation rate," he explained.
"Anything below 100% is also going as commission.
"Additional charges may not be a problem if you are getting a great service from your advisor, but it is very important to know exactly how much you are paying, and what you are getting for the service," he said.
Mr Quinn said they regularly see astronomical fee structures being charged, with multiple layers of commission.
"This can have very significant effects on your final retirement income," he warned.
If you have yet to set up a pension, now is the time to get started.
The Government's pension auto-enrolment plan is due to kick in next year.
This will mean that workers aged between 23 and 60 will be automatically signed up to a pension plan co-funded by their employer and the State - but they can opt out if they wish to leave.
The plan is for employees who are not already in an occupational pension scheme.
Investing for the first time in 2023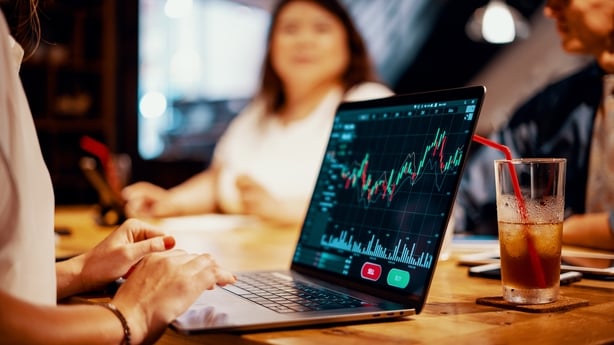 Mr Quinn of Investwise Financial Planning said the first piece of advice he always gives his clients when investing for the first time is to take a step back and make a plan for the funds.
He said to ask yourself, 'what is the purpose of the investment?'
"If it is for the very long term, should they consider a pension? If it is for some home improvements in six months' time, can they afford to take any risk at all?," he said.
Mr Quinn said it is important to align the risk levels with the time required.
"The longer the time frame, the more risk the individual can take.
"A 30-year pension investment should have plenty of capacity for equity investments, whereas funds needed in three months' time to pay for a wedding would require a much lower risk approach," he explained.
"This is due to the inability for an investment to recover a loss over such a short period of time. The stock market has delivered returns over 8% per annum over the long term on average for the last 100 years," he said.
Mr Quinn also warned against 'get rich quick' schemes.
"Over my 25 years working in the investment world, I have seen a number of boom and bust cycles including the Dot Com crash, the 2008 Debt crisis and the current Crypto bust.
"All have a similar theme, investors trying to game the market and make fast gains.
"In every case, the returns revert to the mean over time, and high returns always equal high risk," he said.
Mr Quinn said while no-one wants to get rich slowly, that is the one proven way to long-term financial security.
"Keep your costs low, invest consistently and diligently over time with a view to a long-term plan and always try to be tax efficient" he said.
Review your energy provider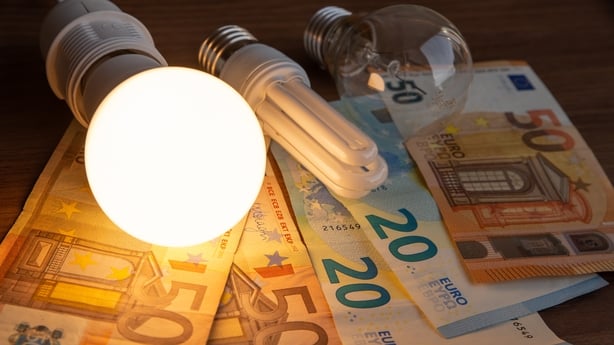 Although energy prices have fallen on wholesale markets in recent weeks they remain at extremely high levels.
We've all been hit with hikes in our energy bills, which is adding to the financial pressures for many households.
While Daragh Cassidy of price comparison website Bonkers.ie says he is hopeful we won't see prices rise any further in the near-term, we're unlikely to see prices for households fall over the coming weeks or months.
However, he said there is still value to be had by switching energy supplier.
"Suppliers are still offering discounts of up to 10% to those who switch," he said.
"It might not seem like a huge amount, but with gas and electricity prices at record highs, that 10% still equates to a saving of around €400 on average," he said.
Review your mortgage payments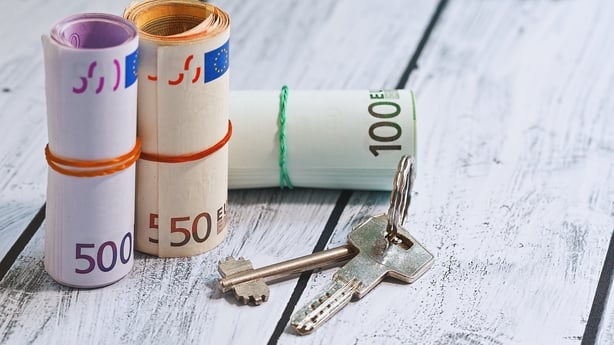 With the European Central Bank hiking interest rates, many people on variable and tracker mortgages will be noticing a rise in their mortgage repayments.
As a result, we've seen a huge number of people take action and switch provider.
But Daragh Cassidy of price comparison website Bonkers.ie said it's important to remember that you don't even have to switch lender in order to get a better deal.
"You can simply contact your existing lender and ask them about the rate options available to you," he said.
"You won't have to submit any documents or get a solicitor involved.
"Quite often it's simply a case of calling your bank, asking for a 'rate options letter' to be sent out, and then ticking a box on a form to be put onto a cheaper fixed rate," he said.
However, Mr Cassidy said the rates banks offer new customers are usually not the same rates they'll offer existing customers.
"The rates banks offer their existing customers are usually a bit higher, unfortunately," he said.
"That's not to say you can't save money with your existing lender. You absolutely can - and it's much quicker than switching lender. But you won't save as much as you could," he explained.
As an example, Mr Cassidy said if you were paying a 4% rate, and had €200,000 remaining on your mortgage over 20 years, you could save over €130 a month for four years by moving to PTSB's 2.70% four-year fixed rate.
Switching mortgage provider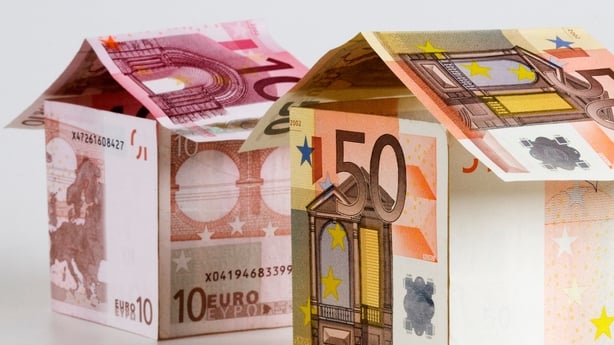 Whether or not you switch mortgage provider will depend on several factors, Mr Cassidy said:
1. The balance remaining on your mortgage
If you have only a few years left on your mortgage it may not be worth your while going through the process of switching.
As a general rule, if you have less than five years and or €50,000 remaining on your loan, most lenders won't accept the switch as they feel it won't be worth their time.
2. The type of mortgage you have
Whether you have a fixed-rate mortgage, a variable-rate mortgage or a tracker will affect your decision.
If you currently have a fixed-rate there may be a breakage fee for leaving your fixed rate early.
3. The rate you're currently paying
The higher the rate you're now paying - the more you'll benefit from switching.
As a very general rule, if you're paying a rate of 3.5% to 4% or more you should consider switching or asking your existing lender about the options available to you.
Fixed rates of between 2.15% and 3.50% are still available meaning you could save some big money and get peace of mind that your payments won't increase for a fixed period.
However, if you're paying a rate of 2.50% or less, you have a good deal and it may not be worth your while to switch. And most banks don't offer rates below 2.50% to their existing customers.
4. Your financial circumstances
If your financial circumstances have changed for the worse since you originally took out your mortgage, you may have trouble switching.
However, if this is the case, you can still switch to a better rate with your existing lender.