Global leaders and business executives departed a freezing World Economic Forum (WEF) meeting today after a frank exchange of views over how the world will tackle its biggest issues in 2023.
Here's what we learned:
ECONOMY - Gloom and doom heading into Davos turned into cautious optimism by the end with the global economic outlook for the year ahead looking better than feared.
But the WEF's annual meeting was filled with discussion of plenty of risks, including inflationary pressures from China's reopening and rising debt distress in the developing world. Not to mention that the hardest bit for Western nations is yet to come - getting inflation down to 2%.
"Things are not great, but they are much better than they could have been," Daniel Pinto, JP Morgan's president and chief operating officer, said.
UKRAINE - For Ukraine's allies, Davos was all about doubling down on better weapons and financial support for Kyiv to defend itself against Russia. Outside the West though, fears of an economic downturn highlighted global divisions as some delegates encouraged a quick return to the negotiating table.
"This week listening to the politicians, I was surprised in a way because I got the feeling that no-one really knows exactly where we are heading and what the solutions can be," Tanja Fajon Slovenia Deputy Prime Minister and Foreign Minister said.
"If we want a negotiated peaceful solution tomorrow, we need to provide more weapons today," NATO Secret General Jens Stoltenberg stated.
TRADE - Be careful of friendshoring, warned the WTO's Ngozi Okonjo-Iweala as the big three trading powers of the US, Europe and China pushed their new industrial policies.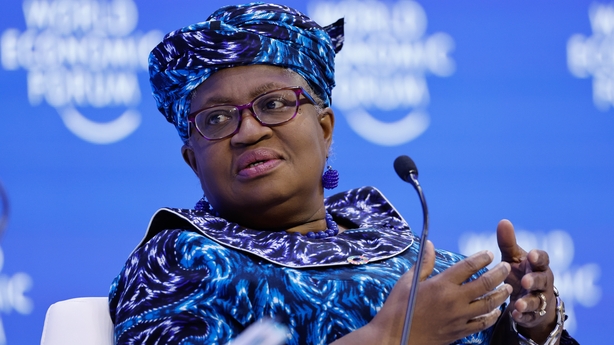 What was not clear was how the rest of the world fits in to new trade policies that protect workers and redefine supply chains.
"This becomes a rich-country game, right? We can subsidise this, you can subsidise that - what about the poor countries, who have limited fiscal room? They get left out in the cold, Raghuram Rajan, former governor of the Reserve Bank of India, stated.
CLIMATE - The carbon crowd received a warm reception as the renewable industry rubbed shoulders with Big Oil executives. Awash with cash after a year of high oil prices, fossil fuel producers have the cash to invest in green energy. But efforts on CEO green pledges and climate financing appeared sluggish.
On the outside, Greta Thunberg and activists called on the energy industry to stop hijacking the transition to clean power. On the inside, political leaders like Kier Starmer railed against new oil investments and Pakistani climate minister Sherry Rehman pushed for loss and damage funding.
"How do we get there? The lesson I have learned in the last years ... is money, money, money, money, money, money, money." US climate envoy John Kerry said about meeting the Paris Agreement's global warming target.
TECH - Davos 2023 juxtaposed the industry's potential and peril.
Just as Microsoft's CEO and other Silicon Valley executives touted artificial intelligence such as ChatGPT to transform their businesses, they announced layoffs of tens of thousands of employees globally. Scrutiny of once high-flying cloud spending by businesses was at the forefront.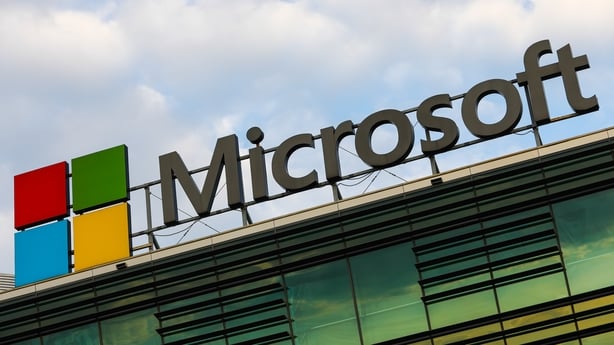 Businesses are "under enormous cost pressure. They need to find ways to do the same things cheaper," Alex Karp, CEO of Palantir Technologies, said.
CHINA - China declared itself open for business in a speech by Vice-Premier Liu He that was broadly welcomed but also raised inflationary fears and left people waiting to see what this would mean for existing tensions with the US.
"The growth forecasts now for China is 4.5%. I would not personally be surprised when that would be topped." Credit Suisse Chairman Axel Lehmann said during the week.
INFLATION REDUCTION ACT - Dubbed a gamechanger for climate change by IEA head Fatih Birol, the Europeans had plenty to gripe about when it came to America's Inflation Reduction Act.
The European Union said it would mobilise state aid and a sovereignty fund to keep firms from moving to the US.
"The key question is not China First, US First, Europe First. The key question for all of us is Climate First," French economy minister Bruno Le Maire said.
FINANCIAL SERVICES - Global financial institutions are grappling with how to right-size for a slowdown, while dealing with a host of other headwinds.
With the threat of inflation still hanging over central banks, financiers are facing demands from regulators for higher capital levels to prepare for a downturn, making some businesses unprofitable.
Pressure is also increasing on them to finance the global transition to a greener future much faster than they have been doing so far. Other exogenous events such as geopolitics and cybersecurity risks are further complicating matters. Consensusis remains elusive.
"We shall stay the course until such a time when we have moved into restrictive territory for long enough so that we can return inflation to 2% in a timely manner," the ECB's Christine Lagarde stated.