The US pitched its vision of "worker-centric" trade. China promised an "all-round opening up". Europe spoke of its quest for strategic autonomy.
And industrial policy - backed with lots of state cash - is no longer a dirty word.
The Big Three trading powers at this year's World Economic Forum all offered takes on how they saw the future of global commerce. What is not clear is where the rest of the world fits in.
"I am very concerned," World Trade Organization (WTO) chief Ngozi Okonjo-Iweala told Reuters on the sidelines of the meeting in Davos, Switzerland.
"In this re-imagining of globalisation ... we must use it as an instrument to bring in those countries and regions that were left behind," she added.
Three decades of free global trade have, the International Monetary Fund estimates, lifted more than a billion people out of extreme poverty. In rich countries, it provided consumers with a seemingly endless supply of cheap goods.
But it also left out many regions and failed to benefit the poorer members of wealthy economies, exacerbating inequality and fuelling populist demands for protectionism across the world.
Add to that the more recent up-ending of the world's supply chains by the Covid-19 pandemic and the Ukraine war and a consensus has emerged that the world must do globalisation differently.
The Biden administration, aware how Donald Trump benefited from voter fears that globalisation was killing US jobs, is championing a trade policy that aims to protect worker rights.
It is also promoting a "friend-shoring" drive to encourage firms to diversify activities to market-led economies and away from China - even as Beijing uses Davos to say it is ready to re-engage with the world after ditching its "zero-Covid" policy.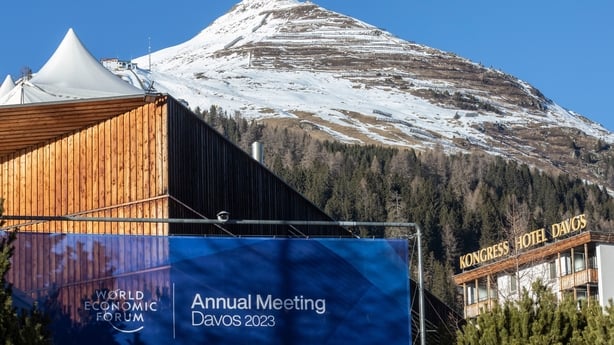 Russia's invasion of Ukraine, meanwhile, has persuaded Europe it needs to wean itself off fossil fuel imports and pursue its own economic interests more vigorously, be it in clean energy or other strategic sectors such as semiconductors.
All that played into the fixation at Davos on the $369 billion US plan to tackle climate change and Europe's fears that this will suck clean tech business from elsewhere to the US at its expense.
As Europe scrambled to launch a plan of its own, Belgian Prime Minister Alexander De Croo voiced concerns that this should not turn into a "race of the big pockets" in which those countries without the resources to compete lost out.
Washington promised to address concerns that its subsidies would discriminate against European manufacturers. Others noted the issue went a lot wider.
"Our only request would be to do that for all your partners, not just a sub-set of them," International Monetary Fund Deputy Managing Director Gita Gopinath told Reuters.
Raghuram Rajan, former governor of the Reserve Bank of India, put it more bluntly.
"This becomes a rich-country game, right?" he told the Reuters Global Markets Forum. "We can subsidise this, you can subsidise that - what about the poor countries, who have limited fiscal room? They get left out in the cold."
"Friendshoring" raises similar concerns. US Treasury Secretary Janet Yellen and others use the term to describe how companies should privilege trade with like-minded countries - but that raises the question of who those countries are.
"Friends should not just be in Asia, there is Latin America, there is Africa," said WTO's Okonjo-Iweala. "You bring them into the supply chain and that way you also include them."
Other components of what US Trade Representative Katherine Tai on Wednesday described as the changing world economic order raise concerns.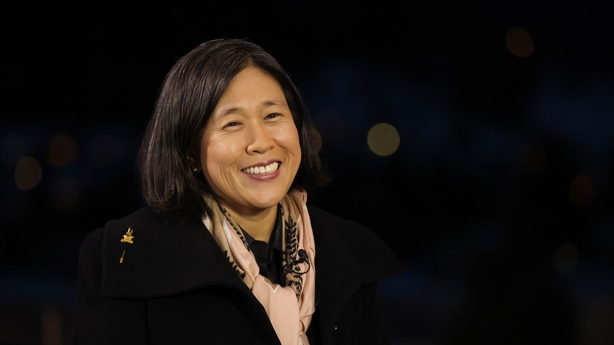 Some middle-income countries, for example, are smarting at what they see as the failure of a 2021 global revamp of tax rules intended to make sure multinationals such as Apple and Amazon pay a fair amount of tax on local business.
"There is still a bias in favour of (countries that host) the headquarters of multinationals," said Colombian Finance Minister Jose Antonio Ocampo of efforts to supplement that accord with an additional tax pact with fellow Latin American countries.
There have been some efforts to ensure that the benefits of trade are spread more widely and fairly. The US notably built into its trade pact with Mexico a mechanism for identifying and dealing with the denial of worker rights.
The European Union, for its part, has stepped up efforts to ensure companies do proper due diligence on their supply chains and has long included labour rights provision in its trade deals - albeit with varying results.
US Trade Representative Tai told a panel on Wednesday the US wanted to "lead a conversation" on a new version of globalisation. Many countries will want to ensure their voice is heard in that conversation.