For those who like cars, even a little bit, there is something uniquely special about buying a new one, even if it is used and only new to you.
Maybe it is because there are few other items, apart from a house, that you will spend as much money on in a single transaction.
Or perhaps it is the smell of the new - or freshened up - upholstery.
For some, it may be a more powerful engine, or fancy gadgetry or even just some more space than in their previous model.
Others will simply be purely delighted to take possession of the first car they have ever owned, freeing them from the shackles of borrowing their parents' vehicle, or having to walk, cycle or take public transport everywhere.
This time of the year is an important one for many motorists who have been waiting to change their car, holding off for the new year's number plate, a brand's latest model or even the glut of trade-ins that lures prospective buyers into a forecourt.
That makes it an especially important period for dealers too, who make a significant proportion of their annual sales in the first months of the year.
So far, things are looking pretty good for January 2023.
Motor salespeople are reporting brisk business as they fulfil early orders.
But, if the last 12 months are any signpost, it could be another long and tricky year for those involved in the motor trade and their customers.
Sales of new cars in 2022 were broadly flat on 2021 - with 101,853 changing hands according to the Central Statistics Office (CSO).
While petrol and diesel vehicles continued to account for over half of the total, in a sign of the times, petrol vehicle sales fell 7%, and diesel was down 21%.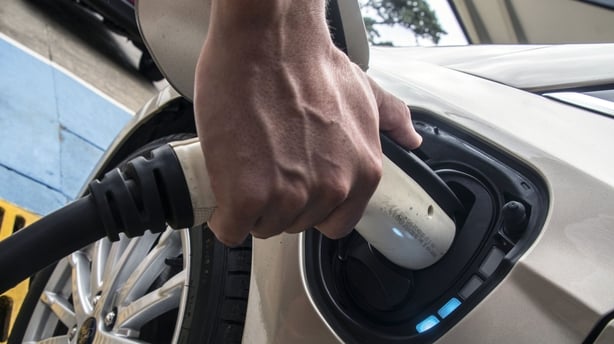 Sales of electric vehicles (EVs) on the other hand jumped a massive 81%.
Taken together, electric and hybrid models comprised 42% of the new car market.
"There is a momentum behind the electric vehicle project now and it is important that we maintain that," says Brian Cooke, director general of the Society of the Irish Motor Industry (SIMI).
And with 1,500 EVs already sold in the first two weeks of January, and some dealers reporting that more than half of their pre-sales for this year are electric, it is not hard to imagine electric and hybrid powered vehicles making up the majority of new sales in 2023.
But despite the boom in EV purchases, overall car sales were more or less unchanged for the year, which industry watchers claim was the result of two factors.
The first was constrained supply due to the pandemic-induced global shortage of chips and other supply chain challenges caused by the war in Ukraine.
The Volkswagen group, for one, faced significant difficulties because many of the wiring harnesses used in their cars came from the war-torn country.
The second factor was at times muted demand.
The year began well, with reasonably strong post-pandemic sales during the first quarter as people spent accumulated savings.
But the second half saw transactions stagnate somewhat, as consumer sentiment soured and prices climbed.
By the end of November, car prices were up 10% on the same month a year earlier, according to the CSO, driven by components being more expensive and the shift to EVs, which carry a higher price tag.
Used cars, on the other hand, were more than 20% more expensive year-on-year at the end of September, according to DoneDeal, and 67% higher than in March 2020.
That was due to a combination of reduced supply following on from lower new car sales during the pandemic, fewer UK imports because of Brexit and environmental tax changes, and very strong demand fueled by pandemic savings.
Indeed, the situation had become so tight that used cars a couple of years old were selling for full price, and older cars were actually appreciating in value.
With that all in mind, what lies ahead for the car buyer this year?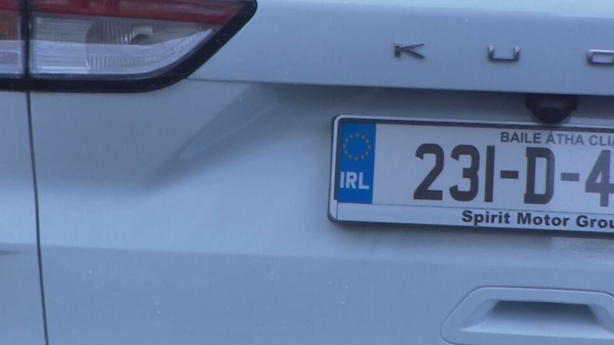 In the new car market, sales are expected to be consistent with last year, or slightly better, all things remaining equal.
Dealers say that the flow of new vehicles is picking up, as supply chains in China and elsewhere get back onto an even keel, although it has some way to travel yet.
"We are still in a situation where deliveries might not be where they should be," says Paddy Comyn, head of communications with AA Ireland.
Demand is also strong despite the economic situation and continuing high inflation.
There is definitely going to be a bigger demand for electric vehicles, Mr Comyn predicts, with petrol and diesel sales dropping further.
This means that prices are set to remain elevated for the moment, according to industry analysts.
"Pricing is not going to adjust very much in the short-term, because the demand is for the cars that are tight on supply," Mr Comyn maintains..
"So whilst prices might be settling on some models like the traditional family saloon, no one really wants them any more and you can see sales of them have fallen through a cliff."
"It is EVs, people want them, it is plug-in-hybrids, people want those", he noted. "But there is still a finite number of those that can be supplied due to global demand for the raw materials for them."
Much will depend though on what happens to Government grants for electric cars, with some uncertainty now around about whether they are likely to be cut in the second half of the year.
"We need those grants to stay in place for as long as possible to continue to underpin electric vehicle sales," Brian Cooke believes.
"Because at the moment we don't have sufficient electric vehicle sales in the fleet to create a used car market."
"So the more we can do over the next two or three years to support the electric vehicle project the sooner we will have a used car electric market which will bring more and more people into the electric car space."
On the used car side of the market, its a tale of two cities.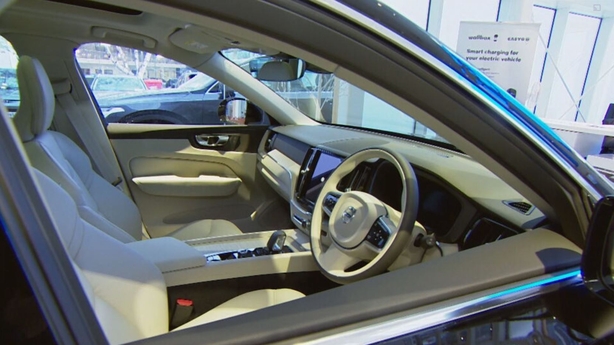 At the upper end of the market, analysts say there are signs of those stratospheric price increases of recent years levelling off as more new vehicles are sold again and filter into the used car pool.
"Prices are starting to slow down as car production is catching up," says Dr Tom Gillespie, environmental economist and author of the DoneDeal used car report, the latest edition of which covering the final quarter of last year is due out in the coming days.
"So prices in the upper end are starting to stabilise quite a lot because new car production is catching up with demand. And if you are a person who likes new cars or that is your budget or whatever, during the pandemic you would have had to wait a year, six months to a year to get a car."
"You would might as well have turned to a used, almost new used car. That kind of put pressure on that end of the market. But that is easing off now."
At the other end, the price blood bath is likely to continue though due to severe supply constraints.
The glut of new cars sold during the Celtic Tiger years, which sustained the cheap used car market for many years, have now become obsolete.
But such cars under the €5,000 mark are in demand and are hard to replace in bulk, Dr Gillespie points out.
"So prices continue to go up, and probably will continue to go up until they reach a level which is the price of a car in the UK plus the import duties," he says.
"It is problematic for emissions because if you think about it, if you can only afford a car for €2,000 you could have bought a much cleaner car two years ago for €2,000 than you can now. And now you are holding on to an older car that is producing more emissions."
Much, of course will depend though on whether prospective car-buyers have money in their pockets or not.
The economic outlook in Ireland looks muted at best and while prices in the wider economy are showing some signs of coming back a little, consumer confidence will take time to recover.
"There is a nervousness about the second half of the year and that is due to economic factors," said Brian Cooke.
Paddy Comyn also predicts that the ban on Russian diesel products in February could also play a role.
"There is a potential for diesel fuel prices to increase again, so diesel cars might become even less popular, people might try to offload those," he says.
For motorists, 2023 then looks like it could be a winding and bumpy road.