Chartered surveyors warn that total housing completions this year and next may be negatively impacted by rising construction costs.
According to the Society of Chartered Surveyors Ireland in its Annual Residential Property Review and Outlook, agents have expressed concern that commencements and planning permission numbers have been declining and that this will have a direct impact on the number of completions this year and possibly into 2024.
It comes on the back of completions reaching their highest level in around a decade in 2022 with an estimated 25,000 units having been finished, the report says.
Some surveyors pinpointed the cost of construction as a particular concern in relation to the supply of new homes with inflation and labour shortages contributing to higher costs.
The SCSI estimates that, based on current new housing completion projections, there would need to be an increase of almost 8% in new home output each year up to 2030 to meet the Government's 'Housing for All' targets.
Applying this measure, 27,000 new homes would need to be constructed this year, rising to 39,000 in five years' time and over 45,000 by 2030.
The report also concluded that, after a sustained period of double digit price inflation, the rate of increase in property prices was likely to fall back to 2% this year - an outcome that could exacerbate the supply problem, the SCSI warned.
"Residential values have increased exponentially in the past number of years with year-on-year house price inflation running at 10% nationally. Increases of that magnitude are simply not sustainable and a return to a more stable environment is welcome in terms of affordability," John O'Sullivan, Chair of the SCSI's Practice and Policy Committee said.
"However, the price inflation we have seen was also a response to higher construction costs and helped ensure some housing projects remained viable. If values plateau or fall during a period of high construction inflation, many projects may stall or not commence and that is a real concern given the current housing crisis," he added.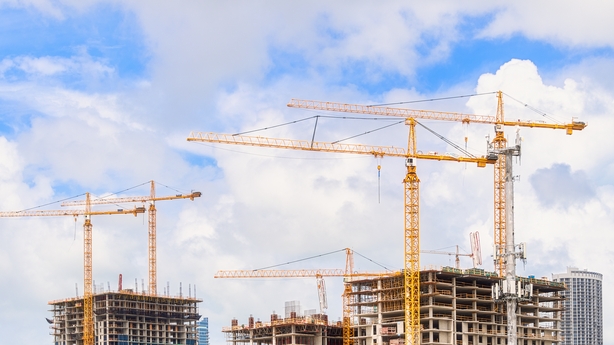 SCSI members attributed the declining levels of activity and sentiment to economic uncertainty and rising interest rates.
Agents believe these two factors look set to dominate the market this year with prices expected to rise by just 1% in the first quarter and by another 1% over the course of 2023.
The report also pointed to the growing trend of buy-to-let properties continuing to come on the market for sale.
On average, 40% of residential sale instructions to agents in the final three months of the year were accounted for by landlords selling their investment properties.
"While this may have helped to increase the number of properties available for sale - 66% of agents reported low stock levels this year as opposed to 85% last year - the lack of supply remains the dominant issue in the market," Mr O'Sullivan said.
"Of course, the trend of private landlords exiting the market has serious implications for the supply of rental properties. SCSI agents are reporting that the supply of available units to rent is at one of the lowest levels ever experienced and they don't believe the situation is set to improve in the short term," he added.
Around three in four agents surveyed said they believed that individual buy-to-let second-hand rental units being sold at present would not be replaced in the rental market in the next two years.
Affordability crunch
The New Home Affordability Tracker - completed as part of the study - found that new three-bedroom semi-detached homes remain out of range by tens of thousands of euro for couples in Wicklow and Kildare.
Meath, Cork and Galway remain affordable to the average first time buyer couple with available purchasing power exceeding new homes prices by as much as €28,000, €8,000 and €21,000 respectively, the report concluded.
However, similar homes in Wicklow and Kildare are unaffordable for the same cohort based on average house price by as much as €27,000 and €74,000 respectively.
John O'Sullivan said that while it was important to note that Wicklow has the second highest house prices in the country after Dublin, the case study provides a good example of the relationship between demand and supply.
"New house completions in Kildare are around 7,200 but in Wicklow that figure is almost half that, at 3,800. So when you have low supply and high demand, prices are going to rise accordingly," he concluded.