Offshore wind project Codling Wind Park said it plans to operate with almost 30% fewer wind turbines than originally proposed.
The initial estimate for the number of turbines required had been put at a maximum of 140.
But the project team says advances in wind turbine technology as well as a more detailed understanding of the wind farm site, means a maximum of 100 turbines will now be required.
Despite this significant reduction in wind turbines, the development will still generate enough renewable electricity to meet over 20% of the country's 2030 offshore wind targets.
Codling Wind Park is a 50/50 joint venture between Fred Olsen Seawind and EDF Renewables and will be located about 13-22km off the Co Wicklow coast between Greystones and Wicklow Town.
It has also been confirmed by EirGrid that Poolbeg in Ringsend will be the location of the project's electricity grid connection.
1,450MW - enough electricity to power up to 1.2 million Irish homes - has also been confirmed as the maximum amount of electricity it will generate.
The project had previously indicated that it hoped to generate between 900MW and 1,500MW.
When developed, Codling Wind Park will be the country's largest offshore wind farm.
The project is expected to create over 1,000 jobs in the construction phase and 75 new, long-term jobs associated with its proposed operations and maintenance base at Wicklow Port.
Subject to all necessary permits and consents being received, Codling Wind Park could begin construction in 2026, and is expected to take two to three years to complete.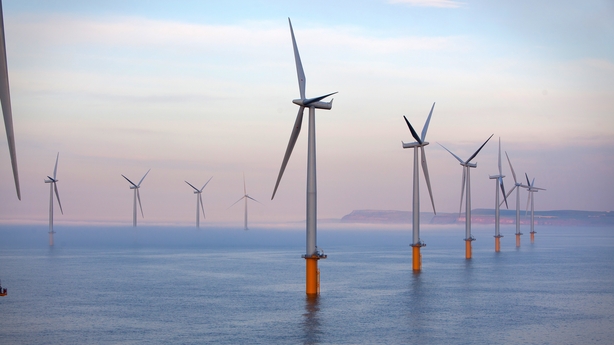 New details about the project were announced ahead of the second round of public consultation, which is taking place from January 11 to February 8.
The consultation will include a number of face-to-face exhibitions in Wicklow and Poolbeg, together with an online virtual exhibition and a series of dedicated information clinics.
The process will also provide further details on various onshore and offshore environmental, technical and feasibility surveys being carried out as part of the project.
Feedback gathered from the public as part of this consultation process will feed into the ongoing development of the project, and updated proposals will be presented at a third phase of public consultation later this year.
Co-project director Scott Sutherland said everyone at Codling Wind Park was looking forward to the consultation and the opportunity to engage with, and hear from, local communities and other stakeholders.
"We have made significant progress since our first phase of public consultation in March 2021," Mr Sutherland said.
"We are looking forward to updating people, in Wicklow and Poolbeg in particular, and receiving their thoughts and feedback on a range of topics, including the design of the project, the Environmental Impact Assessment we are working on, the best way we can deliver benefits to local communities through the Community Benefit Fund over the next 20 years and how best we can continue to engage with the fishing and sailing communities," he added.