A survey from the AA shows that the average price of fuel dropped by an average of about 10% in December.
The average price of a litre of petrol is now €1.60 per litre, a 17 cent or 9.8% drop since last month and the lowest average price for petrol since September 2021.
The average price for a litre of diesel is now €1.74, a decrease of 22 cents per litre or 11.3% compared to November.
It also marks the lowest price recorded in Ireland for diesel since February of this year, the same month that the war began in Ukraine.
The AA Ireland's Head of Communications, Paddy Comyn, said there was no firm indication as to how long these prices would last but they gave consumers some slight respite against ever-increasing prices.
Speaking on RTÉ's Morning Ireland programme, Mr Comyn said the price of the barrel of oil is likely to rally again.
"We are starting to see that come back up again as there is news of the China economy opening up. And things like that will all increase the prices so we might see those rally back but for now it is a good time to fill the tanks," he said.
Mr Comyn also said there could be changes in the new year that would influence prices.
We need your consent to load this rte-player contentWe use rte-player to manage extra content that can set cookies on your device and collect data about your activity. Please review their details and accept them to load the content.Manage Preferences
"There will be changes of course in the new year once the Russian oil ban properly comes into effect, which will see some changes to supply," he said.
"But for now it seems that while the European situation is reasonably stable, the new year might bring us different news," he added.
The AA calculates a diesel car will travel, on average, around 850km on a tank compared to 700km in petrol.
This is why even though diesel is more expensive, the consumer is still likely to use less of it for the same average 17,000km a year.
---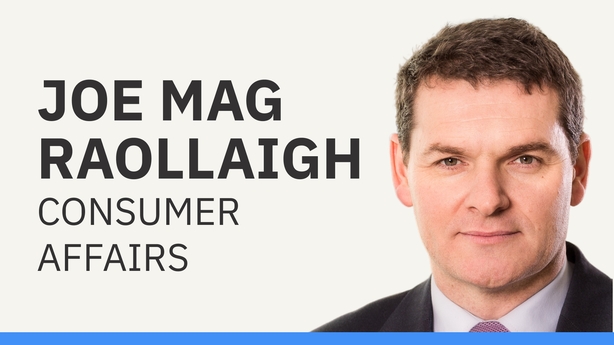 Most drivers will have been aware for some weeks that fuel prices had come down noticeably.
AA Ireland's report, comparing November prices to what drivers are paying this month, crytalises that awareness into quantifiable figures.
Drivers in Ashbourne Co Meath who spoke to RTÉ were pleased, with one student who was putting €50 of petrol into his car saying it was a very welcome change.
"Its good for me, petrol being a lot cheaper. I get to drive around more and save money. Before petrol was really high and people were looking to sell their cars."
They added that the decrease was welcome coming up to Christmas as well.
Another driver also said its great with Christmas coming.
" Absolutely brilliant, because I am here every week anyways for petrol. I do a lot of driving and its fantastic. Everyone found it very expensive during the year."
Another man, filling his Ford Focus tank with diesel, said the decrease is overdue.
"I think its very good coming into Christmas to see it coming down. I don't understand why it hasn't come down before now," he said.
He also said it has been very tough dealing with high prices over recent months.