The Governor of the Central Bank has said he sees a 50 basis point increase in interest rates as the minimum needed at the ECB's December meeting.
Speaking at the Institute for International and European Affairs, Gabriel Makhlouf also said there needs to be an openness to policy rates moving into restrictive territory for a period.
Mr Makhlouf, who sits on the ECB's Governing Council, also said it is premature to be talking about the end-point for policy rates amid the prevailing levels of uncertainty.
The Governor said supply chain disruptions, a rapid and strong post-pandemic rebound in demand, and war-related energy and food price shocks are all contributing to unacceptably high levels of inflation in Ireland and the euro area.
"Inflation is far in excess of our 2% target, at 9% in Ireland and 10% in the euro area as a whole in November," he said.
"Some euro area countries are experiencing inflation above 20%, in part because of a greater exposure to Russian energy imports."
The ECB has already raised its main lending rate by 2% since July in three separate increases.
The ECB is due to meet again on December 15 amid expectations that rate will be increased again.
According to the latest estimate released last week, inflation in the euro zone dropped back to 10% in November, down from 10.6% in October.
This has led to speculation that the ECB may not need to go as far as previously thought when it meets in December.
The Governor also said the question of the size of the ECB balance sheet will be part of the policy discussion at the December meeting.
"There are complex issues involved, but the justification for the expansion of the balance sheet - too low inflation and the risk of deflation - has ended, and it is time to look at reducing its size," he claimed.
Speaking to the media afterwards, Mr Makhlouf said inflation in the euro zone at 10% is well above the ECB's 2% target over the medium term.
"We signalled at our last meeting that we would be having further rate rises, and in my view 50 basis points should be the floor which we discuss at our next meeting," he said.
As to what level the next rate increase might be, Mr Makhlouf said he has not yet seen the ECB forecasts and they will be a very important input into his thinking and that of the other Governing Council members.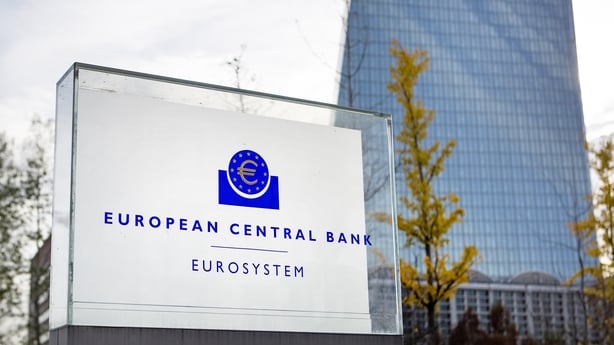 "I would anticipate that 50 basis points is probably where we will end up, but let's see the evidence, lets have the discussion," he added.
He said the slight easing in inflation across the euro zone in November, according to last week's flash estimate, did not change his thinking on the issue as it is still much too high, although he said it was a positive development.
Mr Makhlouf said it was too early to say when rate increases might end, not only because inflation is too high but it is also unclear whether we have reached the stage that the ECB can be confident it is under control.
"I would anticipate that if we have a 50 basis point increase at our next discussion that in the New Year there would be further interest rate increases," he stated.
Regarding what indicators he and other Governing Council members would be looking for, he said they would be looking at the labour market and "crucially" what is happening to energy, as well as what governments are doing in their fiscal responses.
He said they would also be looking ultimately at what is happening in the real economy as well as what financial markets are telling us.
In relation to the need for the ECB to reduce the size of its balance sheet through so-called "quantitative tightening", Mr Makhlouf said he had been consistent in saying it is something for next year.
He said it needs to be done cautiously and carefully and it is better to start that way and accelerate if needed rather than do something in a rush and then try to slow down.
The Central Bank Governor said he did not expect any decisions to be made on it this side of Christmas, nor does it mean that he expect to see things happening in January.
"I'd expect as we get towards the end of Q1 we'd be seeing changes being implemented," he added.
Makhlouf said it would be wrong to ascribe the euro zone's current inflation problem solely to supply shocks and that the increasing share of forecasters expecting high rates of inflation over the medium-term needs closely monitoring.
"It could be an early warning sign of inflation expectations moving away from our 2% target. Were expectations to become 'dis-anchored' in this way, it would make the task of sustainably returning inflation to our 2% target far more difficult," Makhlouf said.
He said as price pressures broaden across the spending basket, the risks of high inflation becoming embedded rises, and the case for tighter monetary policy becomes stronger.
Generous household supports by some euro zone governments could add to inflationary pressure, he said.
"Broad-based measures to support all households will serve to boost demand at a time when restraint is needed," he said.
"This may necessitate a stronger response from monetary policy makers than would otherwise be the case."
- additional reporting by Reuters