The health insurance market is something of a complex matrix.
With over 320 plans to choose from, it would test even the most patient of individuals.
It's little wonder that most simply just let their policies roll over when they come up for renewal.
However, premiums are starting to rise again in tandem with goods and services in other parts of the economy, so it's advisable to shop around before renewing cover.
Growing market
According to the Health Insurance Authority (HIA), over 2.4 million people - close to half of the population - have private health insurance.
Despite expectations to the contrary, the number of people with cover actually grew during the pandemic.
That despite a move by the Health Service Executive to temporarily take over the private hospitals to deal with the possibility of a surge in the number of patients in need of hospitalisation for Covid-19.
It was thought many householders, especially those who may have been under pressure from temporary job layoffs, might have opted to ditch their cover.
But it appears the pandemic had the opposite effect. The sight of over-crowded healthcare facilities and the prospect of long waiting lists in the public system appeared to demonstrate to people the value of having some level of health insurance cover.
Tens of thousands signed up, bringing the number of people insured back to 2008 levels, where it had peaked before falling for the first time in decades at the onset of the financial crisis.
Premium hikes expected
Premium increases have remained relatively muted for the last few years.
Figures for 2021 from the HIA, show the average premium cost increased by 2% on the previous year to €1,466, although they've fallen back again this year.
Last year's increase was largely driven by a hike in the cost of claims which rose to €2.1 billion in 2021 from €1.9 billion in 2020. However, it was still below the €2.4 billion in claims in 2019.
The health insurers gave consumers a partial rebate on their premiums in recent years in recognition of the reduced level of access to hospital treatment during the pandemic and the subsequent reduction in claims. In some cases, those rebates continued into this year.
However, the claims landscape is changing again with hospital services getting back to more normalised levels of activity after the pandemic and inflation is also putting pressure on the cost of treatment.
"Premiums tend to follow claims costs," Dr Brian Turner, Lecturer in Health Economics at UCC explained.
"The cost of claims reflect a growing and ageing population which tends to require more medical care, which in turn causes claims costs to rise," he added.
On top of that, he speculated that individuals who may have decided to postpone seeking care, or had procedures cancelled during Covid, may now be seeking more advanced treatment for conditions that have perhaps worsened in the meantime, which could be contributing further to claims costs as well as putting greater pressure on the public system.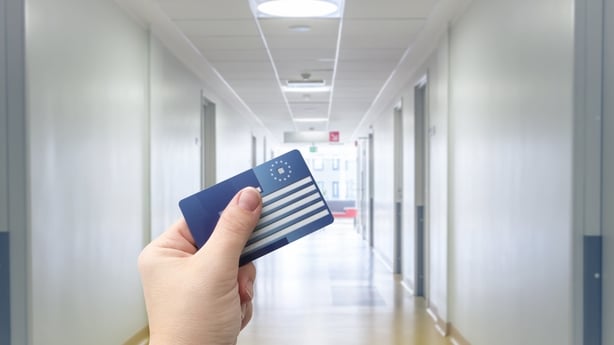 First mover
Irish Life has been first out of the traps in the latest round with an announcement of a 4.5% hike in the price of most of its plans which will apply from the new year.
The insurer said inflation in the cost of hospital procedures - which it described as 'very substantial' - was behind the decision.
Other insurers are likely to follow suit in due course.
"We're surprised that they've held out so long," health insurance expert, Dermot Goode of Totalhealthcover.ie said.
"We've been hearing all kinds of market noises about pressure on rates. All the private hospitals' costs are soaring and that all feeds into negotiations with health insurers," he explained.
With medical inflation running at a rate of 5 to 7%, Mr Goode said he had been waiting to see who would break ranks first.
Peak renewal period
Up to a million people are on course to renew their policies between December and February meaning peak renewal season is upon us.
It's no accident that price increases tend to coincide with this period.
However, Irish Life's premium increases are scheduled to kick in on January 1st which means that those who are up for renewal before December 31st will avoid the increase.
"Insurance companies look two years ahead," Dermot Goode explained.
"We've got away very lightly in terms of premium increases of late. It's not that costs have come down - they haven't. It's just that claims were less than what was budgeted for, but [the insurers] are now expecting that to do a complete u-turn," he added.
He said consumers had to brace for anything from a 5 to 7% increase in premiums, reflecting the medical inflation environment.
But he struck a positive note saying there were still savings to be found on many plans.
He estimated that around half of the population was insured on the 'wrong plans' and were likely paying too much for their cover.
By shopping around, and especially by ditching older plans that have been on the market for up to two decades, they could be in line for substantial premium reductions.
"The potential savings for these members are between €500 to €1,000 per adult and, in some cases, they don't even have to switch insurer to achieve this," Mr Goode pointed out.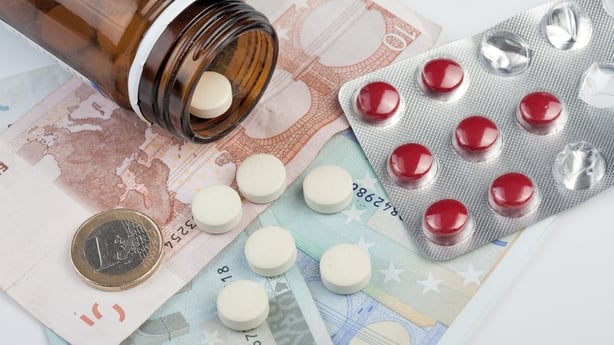 A younger insured cohort
Although premium increases are driven to some extent by an ageing population with more complex healthcare needs generally, the insured population appears to be growing at the younger end of the market, which is encouraging.
According to HIA figures, between July and the end of September, coverage increased among those aged 18 to 26 while for those aged over 26, it remained steady.
Known as community rating, a system of price equality for all members relies on younger people - who tend to have fewer healthcare needs - signing up for insurance and essentially carrying the costs for older members who are likely to need to draw on their insurance more frequently.
In order to sustain this model, a loading mechanism was introduced in 2015 which penalised late entrants to the health insurance market.
"A loading of 2% of the gross premium will apply for every year of age higher than age 34 that an individual has attained when they first purchase inpatient private health insurance," the HIA explains on its website.
The introduction of the policy saw an initial surge in health insurance uptake.
"It came into effect on May 1st, 2015, following a nine-month grace period during which anybody could take out a policy without facing the late entry loading," Brian Turner explained.
"Needless to say, in April 2015, 78,000 people piled into the market at the last minute," he added.
Many new arrivals into the market at the time, who wanted to avoid the loading, opted for entry level plans that essentially cover treatment in public hospitals - which, contrary to popular belief, are not free if the patient does not have a medical card.
However, there appears to have been a move towards more advanced plans since the pandemic.
"A lot of people are seeing just how limited those entry level plans are and they're upgrading their cover," Dermot Goode said.
"There's a real focus on benefits rather than price," he explained.
However, while some are opting for an upgrade, Mr Goode said many more had eyed out health insurance as one area where savings can be made as other bills rise exponentially and have been seeking to downgrade their cover.
All of which will feed into pricing dynamics in the months and years ahead.