Intel has offered voluntary unpaid time off to a large portion of its Irish workforce in a bid to cuts costs.
It is understood that the offer to take three months out of work has been made to many of those working in the manufacturing business group at the company's Leixlip campus.
It makes up a large portion of the total Irish workforce of 5,000, and so it is thought that thousands of staff may have been presented with the option.
"Retaining our manufacturing talent is a key element of positioning Intel for long-term growth," the company said in a statement.
"Voluntary time off programs allow us an opportunity to reduce short term costs and offer employees attractive time off options.
"Manufacturing talent represents an important element of our business here in Ireland."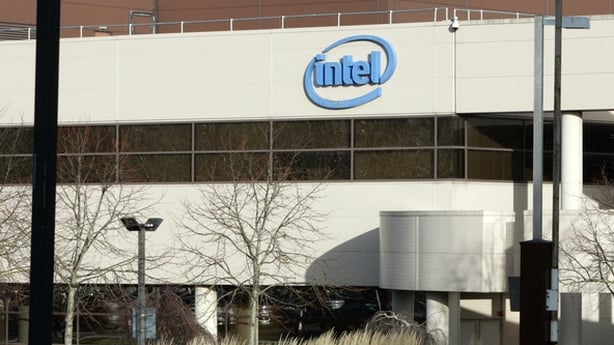 Last month, when it presented its latest results, the company told investors it was planning cost cutting measures, including redundancies, amid a slowdown in demand for technology.
It said that it hoped to reduce annual overall costs by as much as $10bn globally by the end of 2025.
At that time the company declined to say how many of its 120,000-strong workforce around the world were set to be impacted.
The chip-maker is made up of business groups and sources said it is being left up to each one of those to decide how best to make savings.
However, the groups are managed globally rather than locally, and are operating to different timelines.
As a result it is not yet clear in Ireland to what extent redundancies may impact staff here, as the process is only getting under way and cuts are not consistent across the groups.
Intel is currently completing a new enormous fabrication plant at the site in Leixlip and in March it said it would invest a further €12bn between then and the end of 2023 in it, on top of the $5bn it had already spent.
The latest development, first reported in the Business Post, is the latest sign of retrenchment in the global technology sector.
It follows the announcement of job cut plans at a number of tech multinationals with operations in Ireland, including Meta and Twitter.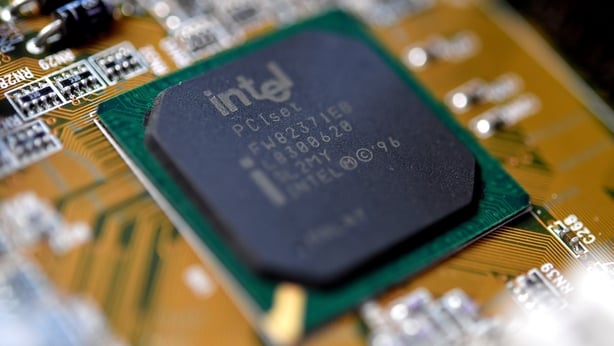 Intel investment 'very strong' - Coveney
Minister for Foreign Affairs Simon Coveney has said that a senior Intel executive assured him of the company's commitment to Ireland during a recent visit to Washington.
Speaking on RTÉ's Morning Ireland programme, Mr Coveney said that the Government believe that Intel's cost-cutting is a "short-term measure".
"Since Intel arrived in 1989 they've spent over €30 billion in Ireland and that's an investment in the long-term.
"They've announced internationally that they have to cut costs, we expect that that's a short-term measure, and I know that their commitment to Ireland, having heard it from them, is very, very strong," Mr Coveney said.
"The IDA is working with them on a daily and weekly basis, and of course the State has to be there to protect employment in Ireland – particularly with such a large employer," he added.
There were "tremors" for the past six or eight weeks about cost cutting measures at Intel, Fianna Fáil Kildare North TD James Lawless has said.
Speaking on RTÉ's Morning Ireland, he said that it is not a reflection in the confidence or commitment to the Leixlip plant but rather as a result of a global slowdown in demand.
He said that despite this "the direction of travel" remains positive because there was a €12bn commitment to the plant in March and there were 1,600 new jobs created there.
Social Democrats co-leader Catherine Murphy has said the decision by Intel was not unexpected as she was aware that there would be some "significant savings" that would be sought by the company.
Speaking on the same programme, the Kildare North TD said she said that she is "a bit surprised" that large scale voluntary time off is being offered.
"Obviously that is an effort to try and retain as many people as possible ... and it's a very talented workforce," she added.
She said there is a concern that if enough people do not take the lay-off for three months what that would mean for all staff as she acknowledged that there is a worry about redundancies in the short-term.
Labour Party senator Marie Sherlock said the news about Intel "will send chill across many workplaces with thousands of workers worrying about their livelihoods".
She added that with trading and cost difficulties it was likely other companies "will need to impose temporary lay-offs and we need to act now".