SSE Airtricity has confirmed it expects the business to forego all profits this financial year as it provides support for its domestic customers during the cost of living crisis.
SSE Airtricity provides energy to more than 700,000 homes and businesses across the island of Ireland.
It raised its prices for its customers in October, with customers' electricity bills increasing by over 35%, and gas bills increasing by 39%.
In its half-year results today, its parent company SSE said that SSE Airtricity made an operating profit of €17m, up from a loss of €3.4m the same time last year.
But SSE said it has decided to prioritise its support programmes for the most financially vulnerable and keep bills as low as it can this winter.
It said this is expected to mean that the business will not make a profit for the 12 months to the end of March 2023.
The company also said its commitment includes additional returns from its renewable contracts as a result of higher commodity prices.
"Together, while these measures will not stop price increases caused by ongoing market volatility, they will help shield customers from the full impact of rising costs," it added.
SSE Airtricity said its energy support programme has provisioned up to €25m so far this year.
This includes protecting 60,000 financially vulnerable customers from any price rises until March 2023, while it has also donated €1m to St Vincent de Paul to support households in need of financial assistance.
It also also provided €1.1m to Bryson Charitable Group, one of Northern Ireland's main support agencies and it is rolling out a programme of home energy efficiency upgrades to 600 vulnerable households at no cost to them.
SSE chief executive Alistair Phillips-Davies said the company knows that families are struggling during this cost-of-living crisis.
"As a responsible business we are providing the most comprehensive support package of any energy company in Ireland. This is reflected in our decision to forego any profits we make in SSE Airtricity. Whilst this will not shield everyone from market volatility, we are doing everything we can to support our customers this winter", he said.
He also said that the company is providing long-term solutions to the current energy crisis.
"SSE is already Ireland's largest generator of renewable energy, but we plan to go much further in the years ahead. With a supportive policy environment, we will play a major role in building a cheaper, cleaner and more secure homegrown energy system that protects families and businesses in the future," he stated.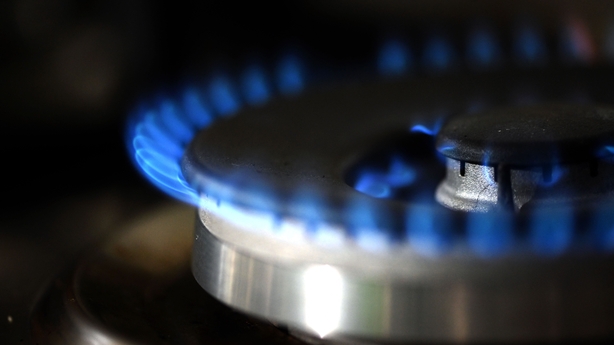 Meanwhile, its parent company SSE today posted a higher half-year profit, buoyed by strong performances from its thermal power plants amid high energy prices.
The group, however, said its renewable output for the six-month period ended September 30 was impacted by unfavourable weather.
A surge in gas prices in the UK due to the conflict in Ukraine have driven up electricity costs and piled pressure on consumer budgets, with Britain reportedly planning to extend windfall taxes to cover electricity generators.
SSE continues to expect adjusted earnings per share for the full year to be least 120 pence.
Adjusted pre-tax profit for the half year was £559.4m, up from £174.2m last year.