Big multinational companies and public service bodies are the most attractive employers for professionals working in Ireland, according to research published by Universum, which is part of IrishJobs.
Over 10,000 professionals were surveyed as part of the Most Attractive Employers Index Ireland 2022.
Google has maintained its first place ranking among business and economics professionals this year, while also coming second place among IT professionals, down one place on last year, and fifth place among engineering professionals.
Apple and Microsoft also feature in the top ten among IT, engineering and business and economics professionals.
---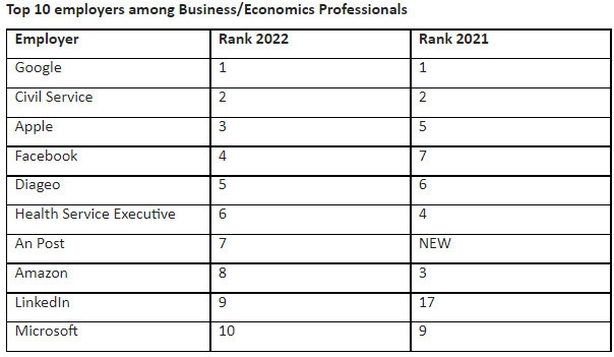 ---
Pfizer has come in first place among both engineering and natural sciences professionals, the same place it held last year.
---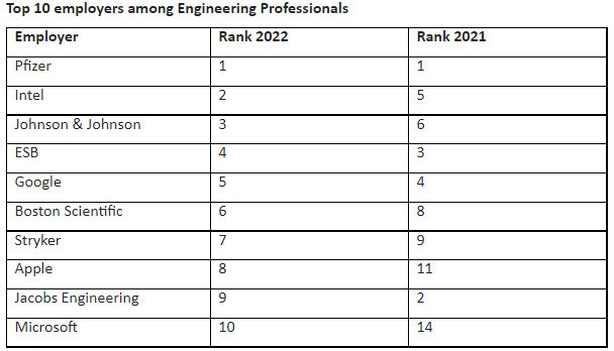 ---
Meanwhile, the data shows that semi-state and public bodies have also performed strongly throughout this year's Index.
The Civil Service and Health Service Executive featured in the top 20 most attractive employers among all professional disciplines.
New entrant An Post has also performed well, coming in seventh place among business and economics professionals and ninth place among IT professionals.
Steve Ward, UK and Ireland Business Director of Universum, said the index shows the type of companies and attributes that professionals across Ireland are looking for in their current or future employer.
"With many household names leading the way this year, in particular multinational and public service bodies, it's clear that at a time of growing economic and geopolitical uncertainty, professionals are keen to work for well-established organisations that have the resilience to withstand change and volatility and offer professionals their most desired attributes including competitive salaries, a good work-life balance and flexible working conditions," Mr Ward said.
According to the research, competitive base salary, work-life balance and flexible work conditions are the top three attributes that professionals look for in an employer.
Secure employment and a friendly work environment came in at fourth and fifth place, respectively.
These preferences change somewhat when broken down by gender and generation, with women valuing work-life balance above all else, followed by flexible working conditions and competitive base salary.
Men give more weight to finances and security, with competitive base salary coming in 1st place, followed by encouraging work-life balance and secure employment.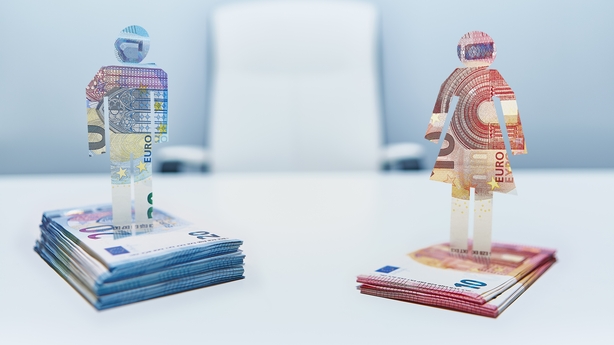 In terms of the gender gap on current annual salary, the research reveals a gap of 16% between women and men, with men on an average of €54,347 per annum and women on an average of €45,760 per annum.
The data shows that this pay gap is highest among IT professionals, with men on an average of €62,874 and women on an average of €50,839 - a gap of €12,035.
"If, as a society, we are to start addressing the gender pay gap in a serious way, it's crucial that employers act to ensure parity of remuneration amongst the sexes for similar roles, notwithstanding employee negotiation skills at interview stage, and support women to progress in the same way as their male counterparts throughout their careers," Mr Ward said.
"With the first reports from the Gender Pay Gap Information Act due to be published later this year, it is hoped we will start to see some steady improvements in this regard," he added.