Primark will open its newly refurbished five-storey flagship store in Belfast next month, four years after a huge blaze destroyed the building.
Investigators confirmed that the fire was started accidentally.
The new store is 76% bigger in size compared to the original site, as the existing store on Castle Street will merge with the newly restored Bank Buildings.
It will feature 88,200 sq ft of retail space, including a Disney café, a nail and beauty studio and a new home department.
"Restoring this much-loved historic building has been an important and passionate project for our business," said Jacqui Byers, Primark Northern Ireland Area Manager.
"Our teams have approached it with such care and consideration, of course with the wider city of Belfast in mind," she added.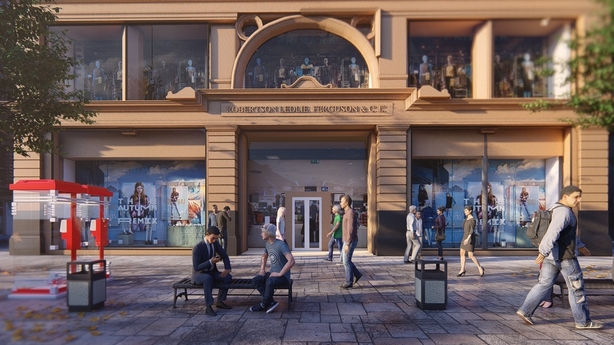 Doors will reopen at its new Bank Buildings store at 10am on 1 November.
In advance of the reopening, Primark said its smaller store at Fountain House on Donegall Place will close, with all employees transferring back to the new Bank Buildings store.
The retailer is also due to open a new store in Rushmere Shopping Centre, Craigavon later this year.
Back in July, the retailer, which trades as Penneys here, announced that it would freeze prices on more than 1,000 of its essential kids' items, in an effort to help those struggling with the rising cost of living.
The retailer said it will hold prices this autumn across many of its most popular products, including underwear, t-shirts and jumpers.