The move to achieve net zero carbon emissions in aviation by 2050 will be tough, will cost a lot of money and will be reflected in ticket prices, the boss of the International Air Transport Association has said.
But Willie Walsh also claimed that the sector will without question get to the target.
"Without question prices will increase as a result of the challenge to decarbonise the industry," the former Aer Lingus, British Airways and IAG chief executive said.
"We need to make sure people understand what we are doing."
Speaking at a conference organised by European air traffic control agency, Eurocontrol, Mr Walsh added that that there is a greater awareness and appreciation of the issue and the need to do something about it in the last few years.
Addressing the same event, the chief executive of Irish headquartered aircraft leasing giant AerCap said moving the world's commercial jet fleet to more efficient technology quickly by 2030 would be impossible.
Aengus Kelly said there are 23,500 large commercial aircraft in world, 70% of which are currently using 1990s technology.
Manufacturers Boeing and Airbus can only make a maximum of around 2,000 new aircraft a year a year he added, and at the moment they are having issues delivering on their orders.
"If anyone thinks that this industry can transition into the most fuel-efficient form of aircraft that are currently available by the end of this decade, they are wrong. That will not happen," Mr Kelly said.
He also questioned claims about the extent of the role which can be played by the use of Sustainable Aviation Fuel (SAF).
"These grand aspirations of we will use SAF fuel for 30% of our fleet, that is not going to happen – that is more pie in the sky political nonsense," he claimed.
"No one is going to put that money to work. Not a chance in today's world."
He said there is no way European governments are going to subsidise SAF to the extent that it needs.
Instead, he said, the industry needs to look at shortening flight times through better air traffic control.
But Mr Walsh said that he does not think we will ever see completion of the Single European Sky project which aims to streamline and make more efficient air traffic control across Europe.
"It is a disgrace, it is a disgrace, let's call it for what it is, it is a scandal," the Irishman said.
And yet, he claimed, the sector will be lectured by politicians who themselves will do nothing to address the structural inefficiencies that are there.
He added that 10-12% of CO2 in Europe could be avoided if there was a more efficient system.
He said it is crazy to think that airlines operate aircraft today in the same way as they did in the 1970s, even though technology has moved on so much.
Mr Walsh predicted that instead SAF will be key in the period to 2050, with new technology, including hydrogen becoming important from 2040 to 2050.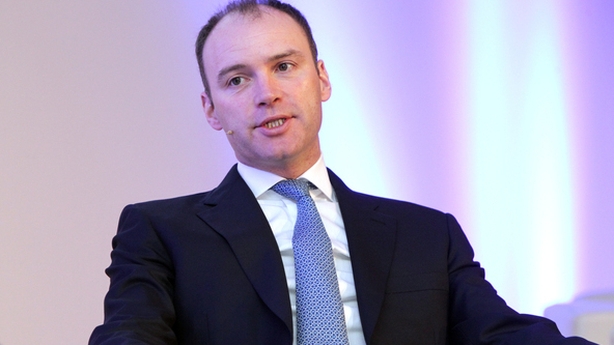 However, Mr Kelly said the next generation of engine technology for 2035 and beyond is being developed now and that technology is focused on the reduction of consumption of fuel.
"No one at the moment is investing or building an engine for an aircraft that will come into service before 2045 using anything other Jet A1 or SAF," he said.
"That is what we are going to buy."
Lynne Embleton, the chief executive of Aer Lingus, told the conference that a variety of measures will be needed together, including new aircraft and SAF.
"And of course verified carbon offset will play a role in the industry decarbonizing," she added.
She also expressed absolute confidence that people will want to continue to fly over the next three decades.
But she said there are two caveats, one being the need for the sector to get its environmental credentials clear and the other being that if costs increase too much it will translate into higher prices which will effect demand.
In order to fulfil demand the industry will need more aircraft, airports and functioning air traffic control, she added.
She said some customers, particularly corporates, are already focused on Aer Lingus' CO2 emissions.
But in general she said airlines are ahead of customers in thinking about decarbonising.
"I think customers will start asking more questions and be more demanding," she added.