The Minister for Finance has announced measures to support business and enterprises in Ireland through what he called "these exceptionally challenging times".
Budget 2023 will see the introduction of a Temporary Business Energy Support Scheme to assist businesses with their energy cost over the winter months.
Paschal Donohoe said the new €1.25bn scheme will be open to businesses that are tax compliant and have experienced a significant increase in their natural gas and electricity costs.
It will be administered by the Revenue Commissioners and will operate on a self-assessment basis.
Businesses will be required to register for the scheme and to make claims within the required time limits, he added.
Explaining how the scheme works, Mr Donohoe said it will compare the average unit price for the relevant bill period in 2022 with the average unit price in the corresponding reference period in 2021.
If the increase in average unit price is more than 50% then the threshold would be passed and the business would be eligible for support under the scheme.
Once eligibility criteria are met the support will be calculated on the basis of 40% of the amount of the increase in the bill amount.
A monthly cap of €10,000 per trade will apply and an overall cap will apply on the total amount which a business can claim.
"This is a significant intervention by the Government in the Irish economy to protect employment," Mr Donohoe said.
"This support scheme forms a large part of our once off package. We must weaken the ability of a shock to income becoming a loss of jobs," he said.
"This new policy will help employers with their rising bills, and help to save their businesses," he added.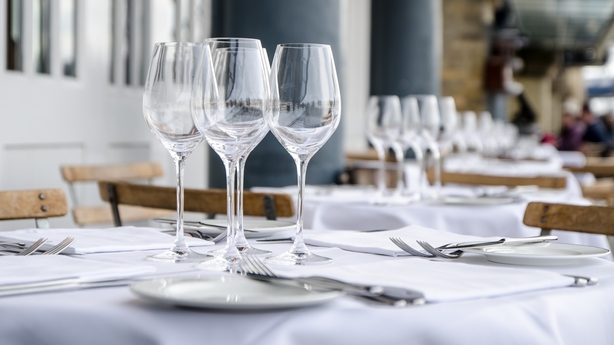 The Irish Tourism Industry Confederation (ITIC)) has called for the Temporary Business Energy Support Scheme to be extended beyond February next year and has also called for "more generous" supports for high-energy business users.
"Tourism and hospitality businesses are in the front line of energy inflation," said Elaina Fitzgerald Kane, Chairperson of ITIC.
"Hotels, restaurants, and other tourism businesses are, by their nature, heavy users of energy from kitchens and laundry through to light and heat."
"These businesses have little discretion to lower their energy consumption and certainly don't have the luxury of using utilities during off peak times," she added.
Retail Excellence, the largest representative body for the retail industry in Ireland, has given a guarded welcome to Budget 2023.
However, it warned that it remains to be seen if the measures announced would be enough to save hundreds of businesses from liquidation before the end of the year.
"We welcome the fact that there has been an intervention in the energy crisis with targeted supports and that many people will have more money in their pockets to spend, but we will have to examine the qualifying criteria for the energy support scheme in more detail," said Duncan Graham, Managing Director of Retail Excellence.
"It remains to be seen whether this will be sufficient for many businesses who have been crippled by rising costs this year," he added.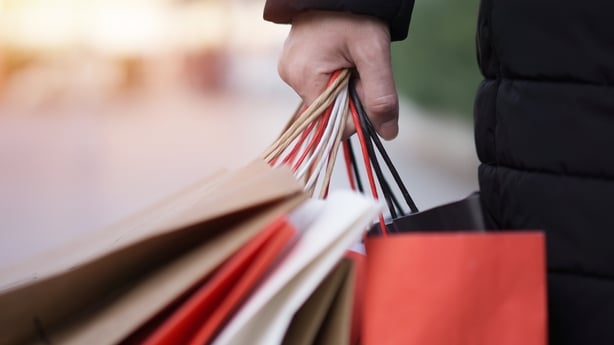 The Director of the Small Firms Association (SFA) Sven Spollen-Behrens welcomed the establishment of the Temporary Business Energy Support Scheme.
"The SFA will engage with Government to support the proper and efficient administration of this new scheme, which will benefit, retail, wholesalers, suppliers, caterers, office-based businesses and the experience economy to mitigate the impact of rising energy costs," he said.
However, he said overall, the measures announced today don't go far enough.
"The cost of doing business is a battle on many fronts and today's budget announcements don't go far enough for small business owners facing increasing labour costs, insurance, commodity prices and rent pressures," he said.
"These are hugely worrying times for small business, and for many, 2023 is going to be a difficult year", he added.
On Drivetime, Eilís Quinlan of ISME said that she doesn't see "overwhelming support for business" in today's Budget.
"While the Temporary Business Energy Support Scheme is welcome, I don't think it'll be sufficient to protect many retail, leisure and hospitality businesses over the next year especially when you take into account inflation and also the hit early next year of VAT which is going up to 13.5%," Ms Quinlan said.
The network of Local Enterprise Offices welcomed the new supports, and called on small businesses to make contact with their LEO as they plan for the next 12 months.
"Many businesses can avail of a range of supports that will make their companies work more efficiently, and in many cases will save them money," said Padraic McElwee, Chair of the network of Local Enterprise Offices.