Despite being earlier than usual, the run-up to this year's Budget seems to have been going on for a long time.
People have been battered by energy price rises throughout the spring and summer and anxiety over what the winter holds means many will be watching for what relief may come on Budget Day.
The good news is the public finances are in very good shape, leaving the Government with a lot of room for manoeuvre.
The Budget White Paper, which sets out where the public finances would be this year in the absence of any decisions on tax or spending on budget day, shows a surplus this year of €4.415 billion.
Next year, the picture looks even better. It forecasts a surplus of €11.78bn.
The last time the public finances recorded a surplus of this size was at the height of the boom in 2006, when there was a surplus of €5bn.
The ratio of Government debt compared to the size of the economy had fallen to 24%.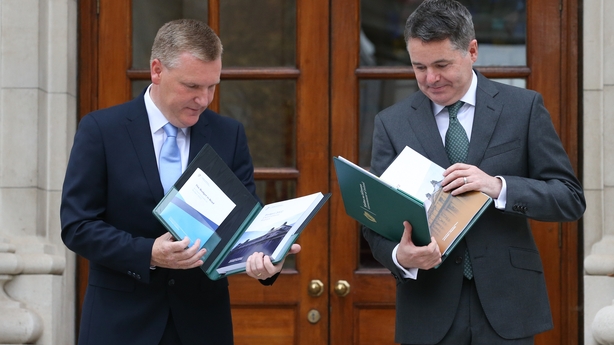 There was little suggestion in the numbers then of the cataclysm to come when the engine of the economy - the construction sector and the banks which were fuelling it - exploded.
Fast forward to today and there's another magic potion pumping the public finances and driving the economy: Multinationals and our corporation tax bonanza.
The first thing to say is it's not all magic, even if the trebling in corporation tax receipts since 2016 and the annual surprise at their underestimation may suggest otherwise.
Some 30% of corporation tax comes from manufacturing companies, dominated by pharmaceuticals.
These companies have built plants here at some expense and make products under very strict regulatory controls.
It's a lot of money dependent upon a small number of companies in a small number of industries
They are not fly-by-night and can't be easily relocated. What's more, they're making heaps of profits so their operations here are obviously valuable.
But there is risk - something noted at some length in a recent paper by the Department of Finance.
Just over half of the corporation tax collected last year was accounted for by just 10 multinational companies.
Whatever way you size that up, it's a lot of money dependent upon a small number of companies in a small number of industries.
The paper from the Department of Finance referred to the cautionary tale of Nokia, the Finnish mobile phone company.
At one stage in 2000, it's estimated that the company accounted for half of the growth recorded in the Finnish economy.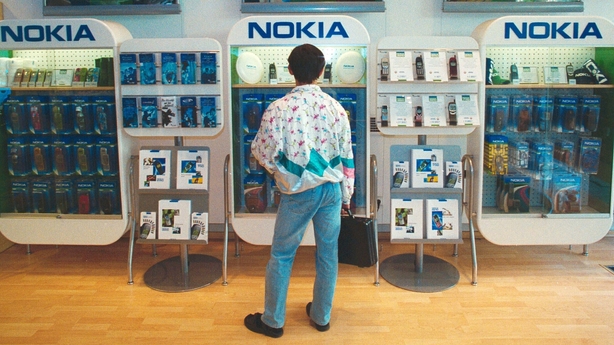 But over the next decade, sweeping technological change in the phone industry decimated its business …and in consequence dealt a serious blow to Finland.
In Friday night's White Paper, the Department of Finance calculated that if it wasn't for windfall amounts of corporation tax - the amount which the underlying performance of the economy can't explain - there would actually be a deficit this year of €4.5bn while next year's surplus would shrink to €1.78bn.
It's the first time ever that such a qualification has been inserted into an official Budget document. That should tell you all you need to know about official jitters on spending the surplus.
It's widely expected the Government plans to deliver a series of once-off measures in next week's Budget that could amount to around €3bn.
It's almost like two Budget's worth of spending in one
This would not be far off what resources would have been available for new spending and tax measures in budgets in the pre-crises days before Covid-19.
That's on top of the €6.7bn actual Budget as set out in the Summer Economic Statement, which already included more spending than had been originally set out under the Government's spending rule.
Taken together, it's almost like two Budget's worth of spending in one.
By spending some of the surplus, we're cashing in some of our windfall winnings.
It's a once-off solution to a once-off problem, or so we hope.
There are good reasons to believe a significant portion of the corporation tax take will continue, at least in the immediate future.
And there are many whose incomes have been dramatically reduced by rising energy bills not because they are consuming more but because of a geopolitical situation, not of our making.
And there are many businesses which could go out of business because of the current cost of energy.
For the moment, these immediate problems politically outweigh the problems just around the corner, like our ageing population and coping with climate change.
It all makes how the money will be spent next Tuesday, such an important question.