Ulster Bank has told its business customers that if they do not switch or close their business current account, it could have implications for their business in terms of paying employee wages, suppliers and receiving payments for their own goods and services.
Ulster Bank continues its phased withdrawal from the Irish market.
It met with business representative groups today to update them on the process and to advise them of supports available to customers in closing their current and deposit accounts.
Ulster Bank has urged customers to take action to ensure continuity of service for their business banking needs.
The bank said the first of its business customers who were formally notified in April of their six-month notice period, will see this notice period end in the middle of October.
Ulster Bank said that all customers who have received their closure notice, need to choose a new provider, move their balances and transactions and close their current and deposit accounts.
The bank is also urging employers to communicate directly with any employees who continue to have Ulster Bank accounts to remind them to change their details to avoid any disruptions to salary payments.
It said that most of its business customers have now received their six-month notice letters/emails and rolling closures will begin over the weeks and months ahead for all customers, following multiple communications and prompts throughout their notice period.
"We understand also that many customers will choose to keep their account open during their period of transition to a new provider," Ulster Bank said.
"If at the end of their six-month notice period a customer has not moved their account, the account will become non-operational and after a month will be closed with a cheque issued for the account balance, less any outstanding fees, stamp duty etc payable," it said.
"If a customer is near the end of their six-month notice period and has been unable to open a new business current account, we urge them to contact us at 1800 818 375 or speak to their relationship manager," the bank added.
Ulster Bank's personal customers are also encouraged to act sooner rather than later when they receive their notice date for current and deposit accounts.
About 900,000 retail accounts are expected to move over the next year by customers of both Ulster Bank and KBC Bank Ireland as the two banks leave the Irish market.
According to Banking and Payments Federation Ireland, some 297,000 personal current accounts have been opened this year up to July 8.
The Central Bank is monitoring the process of customers transitions from both departing banks to new providers, to ensure customer rights are protected.
Jane Howard, chief executive of Ulster Bank, said that as the bank begins the first closures of personal and business current and deposit accounts in the coming weeks, it is urging its business customers to take action as soon as they receive their notice.
"The switching/closing process can typically take longer for a business customer as requirements are often more complex. Having a working current account is crucial for businesses to be able to pay their employees and suppliers, receive payments and carry out all of their financial duties," Jane Howard said.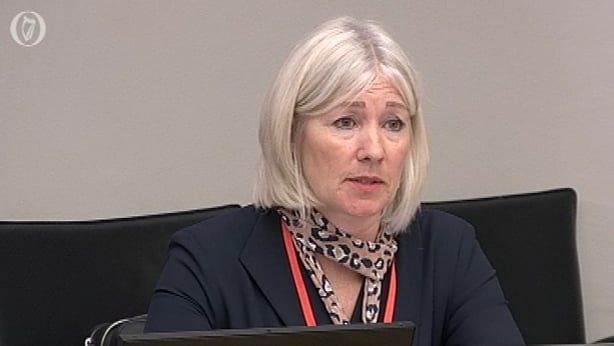 "We are also conscious of how this might impact company dealings with the Office of the Revenue Commissioners with the Revenue Pay and File deadline approaching in October," the Ulster Bank CEO said.
"If a customer has received a notification letter/email from Ulster Bank and has not yet acted, they should do so to ensure continuity of their day-to-day banking needs. We are also asking employers to ensure they have new bank details for any employees who have been Ulster Bank customers to date so there is no disruption to salary payments," she added.
Ms Howard said that Ulster Bank is focused on supporting customers throughout its phased withdrawal process, with changes implemented in July allowing branch staff to focus on customers moving their current and deposit accounts.
"I'd like to reiterate my thanks to our colleagues for their continued customer focus throughout this process," she added.