A Co Galway family has been selected as the top dairy farmers in the country at an awards ceremony in Co Cork.
Austin and Yvonne Connelly, along with their four daughters Ava, Anna, Jane and Kate were awarded the top prize at the 2022 NDC & Kerrygold Quality Milk Awards.
They were judged best of all farmers nominated for the award by the country's 13 dairy co-ops.
The Connelly family farm is in Tuam Co Galway, and they supply milk to their local Aurivo Co-op.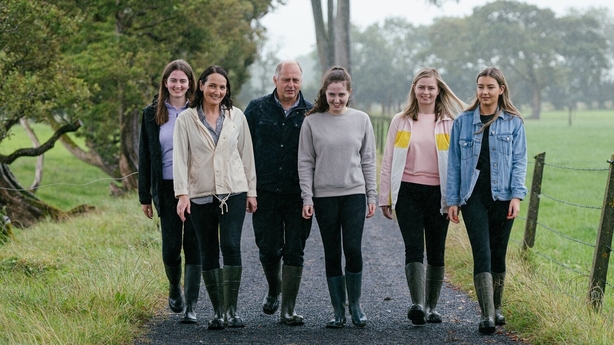 They were judged winners having excelled in all areas of judging criteria including milk quality, animal welfare and sustainable farming practices.
Fifth-generation farmers, the Connellys are relatively new to dairy farming having made the transition just four years ago.