Nobody needs reminding that energy prices are soaring.
A useful - if rather dispiriting - exercise is to look at a gas or electricity bill from the summer of 2020 and compare it to the most recent bill.
The differential is alarming.
It looks like there's more pain to come with global gas prices having trebled since June alone, and they had already been soaring in advance of that.
We've been told that the surge in prices is reflective of the wholesale cost of power on the international energy markets that providers have to pay for and they've no choice but to pass it on to consumers.
And indeed, that's the case. But why then have energy companies in the round been making enormous profits in recent months and should they be subject to an additional tax to direct money back to consumers to help them meet the costs of their energy bills?
Soaring Profits
Our electricity and gas bills, as well what we pay for fuel on the forecourts, are generally dictated by the price of fossil fuels.
The price of oil has gone from a low of around $20 a barrel at the start of the pandemic to over $130 shortly after the Russian invasion of Ukraine.
They have since eased back to below $100 a barrel.
Gas prices have also soared. European benchmark prices hit a record high of €343 per Megawatt hour on Friday, well exceeding the peak levels reached in March at the start of the invasion of Ukraine.
Simply put, when commodity prices go up, it feeds through to the bottom line of oil and gas producers.
Shell, Europe's biggest oil company, reported record profits of around $11.5 billion for the period between April and June.
BP announced half-year profits of $14.6 billion.
Bord Gáis Energy and British gas owner Centrica reported half-year group profits of £1.3 billion, a fivefold increase of the £242 million recorded for the same period in 2021.
SSE, the parent company of SSE Airtricity, reported a 15% increase in adjusted operating profit to £1.5 billion in the year to March.
That development has prompted criticism from politicians and senior officials.
UN Secretary General Antonio Guterres criticised what he called the "grotesque greed" of oil companies adding that it was "immoral" that the biggest ones made combined profits of close to $100 billion in just three months.
Joe Biden said they were making "more money than God" at a time when consumer fuel costs were at an all-time high.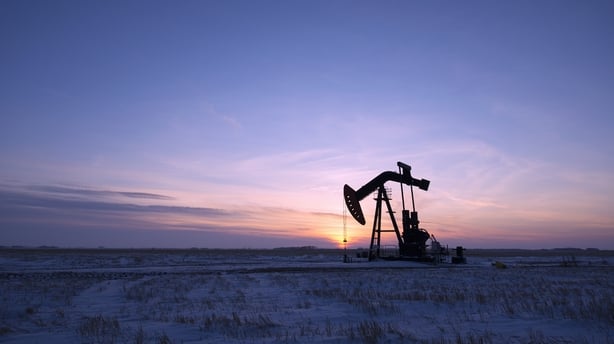 Higher profits closer to home
It's not just the energy majors that are reporting vastly improved profits in the current price environment.
Centrica reported that operating profits at Bord Gáis were up 74% in the first half of this year to £33 million.
The firm said its improved performance was largely due to the return to service of the Whitegate power station in Co Cork at the end of last year which would have dented the company's performance in the previous year.
ESB group announced a 10% increase in its operating profits last year to €679 million. The dividend it paid to the State rose by more than half to €126 million.
That comes at a time when consumers have had to absorb multiple rounds of price hikes from all of the energy providers - reflecting what the providers say is the higher price of wholesale energy on the international markets.
"In one sense, there shouldn't be any increase in profits because they're having to buy the gas and turn it into domestic and industrial use," Tony Foley, Emeritus Associate Professor of Economics at DCU points out.
Conall MacCoille, chief economist with Davy makes a similar point.
"If energy company profits are going up, it's not as a result of any great improvement in efficiency. It's because of what's happening to prices," he said.
"Clearly what they're charging is more than an increase in their costs," he added.
Are renewables having an impact on cost?
They are to a limited extent.
According to figures from Wind Energy Ireland, a representative group for the sector here, wholesale electricity prices were around €40 per megawatt hour lower on the days of maximum contribution from wind farms in July compared to days with no wind.
The average price per Megawatt hour in July was €267.19, according to the group, varying from €256.66 on windy days to close to €300 on days with no wind.
That points to the impact that generating renewable power at home can have on wholesale prices, but it also emphasises the unreliability of wind as a source of energy which has to be backed up by other sources.
However, some believe there is potential to bring that price down further.
Renewable energy producers - mainly wind and solar farms - get a guaranteed minimum price for their electricity, which is why we pay a Public Service Obligation (PSO) levy on our bills. (That amount - €89.10 for domestic customers - will be returned next year in the form of a rebate).
But when wholesale prices exceed the guaranteed amount payable to renewable generators, in most cases they are not obliged to return it to customers.
Essentially, they are paid an amount that reflects the price on the wholesale markets.
In effect, wind energy generation has also been contributing significantly to the record profits being reported by the major energy players.
Wind Energy Ireland points out that they are returning money to consumers. As well as the PSO levy refund, many of the wind farms are owned by state companies which generate funds for the exchequer.
"Take the ESB, for example. They are largest owner of onshore wind energy so they will be paying dividend back to the state from the revenue that they receive from renewable energy," Noel Cunniffe, CEO of Wind Energy Ireland told Morning Ireland this week.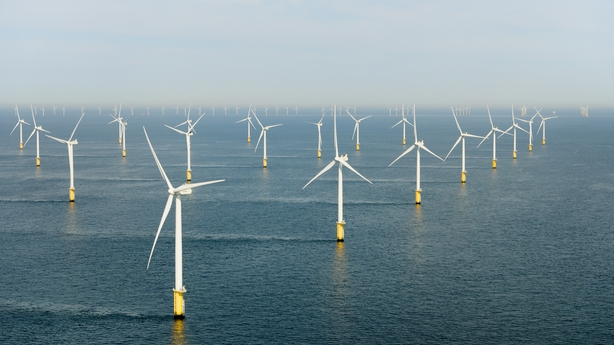 Calls for a windfall tax
That's going to be of cold comfort to households and businesses facing simply massive energy bills this winter and possibly periods in the day of restricted or more expensive power usage.
Calls for the introduction of a windfall tax on energy companies, both internationally and at home, have been growing louder.
The energy industry has insisted that the profits companies are currently enjoying are not connected to soaring household bills.
Critics are not buying it.
The UK has already introduced a 25% Energy Profits Levy which will be applied to the profits made by companies from extracting UK oil and gas. The Treasury expects it to raise about £5 billion in its first year.
Politically, pressure is coming to bear on the Government here to do something to at least address the perception that energy companies are profiteering on the backs of struggling households and businesses.
The Taoiseach recently confirmed that, as well as a cost-of-living package in the budget, the Government was considering introducing a windfall tax on energy companies.
Green Party leader and Environment Minister Eamon Ryan told RTE's News at One this week that such a measure would be considered in budget talks and, according to the Irish Times, his party has been making a renewed push within government for a levy on energy companies to help fund cost-of-living measures.
While it would undoubtedly be a popular move among hard-pressed consumers and businesses, it's unclear how such a tax would be levied here, especially given that many of the companies are headquartered overseas.
"In theory, it sounds great, but there are no easy solutions" Daragh Cassidy, Head of Communications with bonkers.ie told RTE's Today with Clarie Byrne.
"If there were they would have been done by now. The profits are being made by companies abroad that are extracting gas, coal and oil in other territories. Going after that money would be very difficult," he explained.
Looking further down the energy supply chain, he pointed out that most of the providers in the market here were not making profits and indeed some were in loss making territory so there would be little to tax.
He suggested any moves towards a windfall tax would have to be agreed an EU level and it would not be straightforward.
After all, we have seen how long it has taken to find international agreement on a minimum corporation tax and it still hasn't been implemented.
Tony Foley points out that a windfall tax would be important from a social cohesion point of view, but he acknowledged that the haul from such a measure would not be substantial.
Hit to households and firms
Conall MacCoille said households were facing serious erosion of income and spending power from rising energy bills over the next half year.
He based his calculations on projected increases in the UK where the energy price cap makes it easier to project price increases.
"In the UK, people are expecting the average (annual) bill to go from £2,000 to £3,600 as of October and then to £4,600 in January and £5,400 as of April," he said.
"That's an enormous hit to income," he added.
On Friday, SSE Airtricity announced that it was increasing its electricity and gas prices here by 35% and 39% respectively from October.
More providers are expected to follow with similar increases in the coming months, and there will likely be more to follow that.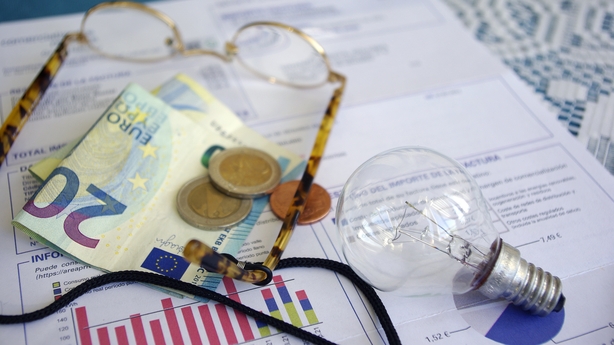 Neil McDonnell, chief executive of the representative group for small and medium sized businesses, ISME, said supports that had been put in place for firms to date were inadequate.
He called for 'meaningful rebates' on the kilowatt hour of gas as small businesses were looking at energy price increases of 100% or more in some cases.
"For a small grocer, that's going from €2,500 or €3,000 a month to €7,000. It's either going to have to close or pass it on," he said.
Will energy firm profits subside?
They will eventually but it is next to impossible to estimate when it might happen as much of it is dependent on the duration of the war in Ukraine.
One positive that might come from the current situation is that it will hasten the development of renewable sources of energy.
That will require massive investment on the part of the state and energy firms.
That's why it's critical that profits generated by state owned firms in particular in the current environment are reinvested in the market in anticipation of an energy infrastructure that's significantly less reliant on fossil fuels.
That might be a more appropriate use of windfalls than a one-off return to consumers that - although welcome - would likely be miniscule in the scheme of things.