The first commercial flight to use the new northerly runway at Dublin Airport has taken off.
Ryanair flight FR1964 to Eindhoven pushed back from its stand just before midday and left the runway around 12.10pm after it was cleared for take-off by air traffic controller Niamh Hennessy.
There was applause in the control tower as the aircraft departed, as officials celebrated the milestone.
Ryanair captain John McCarthy, who was in command of the aircraft and is due to retire shortly, said over the radio that he was fortunate to remember taking off from the existing runway on its first day of operation over 30 years ago.
"It had served our nation well. But here in front of me is the future," he said, as he sat looking down the 3.1km pavement before take-off.
"It is a magnificent vista, a wonderful piece of engineering and now a major part of our national infrastructure. It is a credit to all involved who made it happen," the captain said.
He added that we are an island nation and this runway will allow us in years to come to get on and off this island.
"And with that Ryanair 1964 is cleared for take-off," he said, before opening the throttles and taking the aircraft down the runway.
Daa chief executive Dalton Philips said the opening of the north runway was an exciting milestone for Dublin Airport and Ireland.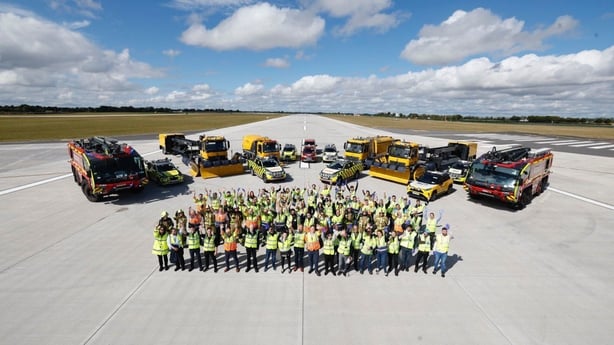 "The addition of north runway will further enhance the role of Dublin Airport as a vital economic enabler for Irish tourism, trade and foreign direct investment," he said.
"I am enormously proud of everyone who helped deliver this remarkable piece of aviation engineering both on budget and on schedule, ready to commence operation at a vital time for aviation and for Ireland," Mr Philips said.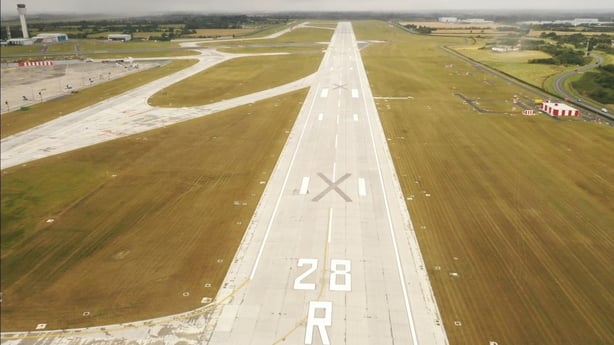 We need your consent to load this rte-player contentWe use rte-player to manage extra content that can set cookies on your device and collect data about your activity. Please review their details and accept them to load the content.Manage Preferences
Hildegard Naughten, the Minister of State at the Department of Transport, said it would provide much-needed capacity and will enable Dublin Airport to re-build and enhance connectivity to our island.
"The new runway is a crucial piece of infrastructure which will enable Dublin Airport to expand and provide the necessary capacity to connect key existing and emerging global markets," she said.
"I wish to commend all the hard-working staff and management at daa for completing such a key national infrastructure project within budget," the Minister added.
The 3.1km long runway will provide extra capacity for growth for the airport after it has fully recovered from the Covid pandemic.
The largest infrastructure project in the country, it has been delivered on time and within the €320m budget, paid for by the airport operator daa's own revenues and borrowings.
We need your consent to load this rte-player contentWe use rte-player to manage extra content that can set cookies on your device and collect data about your activity. Please review their details and accept them to load the content.Manage Preferences
It has previously said that the new runway will enhance Ireland's connectivity, support the creation of 31,200 Irish jobs and €2.2 billion in additional economic activity by 2043.
The project included the building and installation of over 300,000 square metre of new runway and taxiways, 6km of new internal airport roads, 7.5km of electrical cable and more than 2,000 new runway and taxiway lights.
It will be capable of servicing larger long-haul aircraft, including the Boeing 747-8 and Airbus A 380-800.
The new runway is situated 1.7km north of Dublin Airport's current main runway.
The subsequent economic downturn and a resulting decline in passenger numbers, however, led to the project being parked.
The number of people travelling through the airport subsequently recovered over the following years though, prompting a decision to proceed with its building.
The initial phase of preparatory work for the runway began in 2016 and was completed two years later.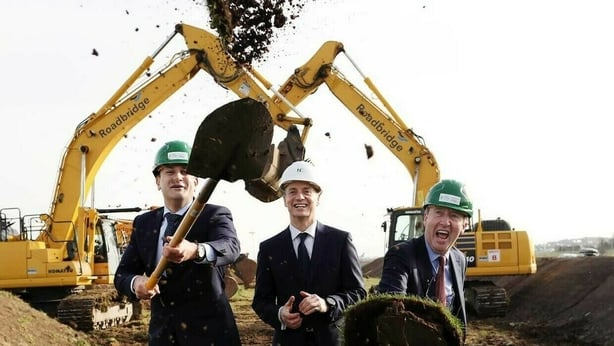 The second phase of construction of the runway itself got under way in 2019, with building firm Roadbridge and the Spanish infrastructure group FCC Construcción awarded the contract.
It took two-and-a-half years to complete and since then a process of commissioning and testing has been taking place.
The original planning permission for the airport was granted subject to 31 conditions, including a limitation on take-offs and landings between 11pm and 7am and a cap of 65 aircraft movements across the airfield during those hours.
In 2020, Dublin Airport lodged an application to amend those conditions because it said they would significantly affect the operation of the airport and its key airline customers and would damage the entire Irish economy.
It proposed the introduction of a noise quota system at night, which would operate between 11.30pm and 6am.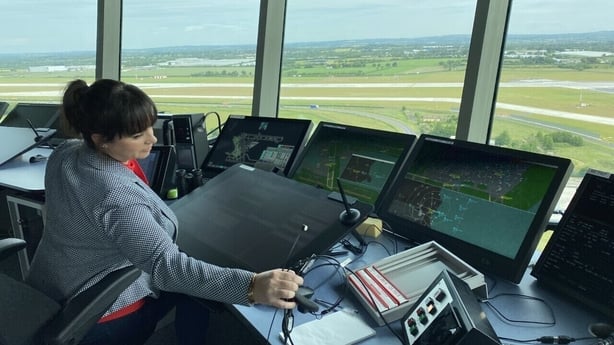 Daa also proposed the facility would only be used between 6am and midnight and offered to fund a new insulation scheme for dwellings that are most affected by night-time noise.
Fingal County Council recently agreed to amend both controversial conditions.
However, it made it a condition of its decision that up to 300 eligible householders around the airport are to receive a €20,000 grant from daa to insulate their homes from the night-time air traffic noise, in a move that could cost it €6m.
It is expected, though, that the decision will be appealed to An Bord Pleánala by locals, a move that would put the changes on hold.
Concerns have also been raised about the fact that Dublin Airport is planning to increase its capacity, which will likely lead to higher aircraft CO2 emissions, at a time when Ireland is trying to lower its use of fossil fuels.
"The plans for expanding the airport flies in the face of climate action," said Ian Carey, a Green Party councillor for Swords on Fingal County Council.
"The planning here hasn't really considered the impact of climate action and aviation and the future of aviation and I think we need to have a more credible and complete look at what the future of aviation is going to be at Dublin Airport and plan for that."
"And not to continue on with models of continued expansion at all costs."
He added that it has been very difficult for the current Government, which includes the Green Party, to make any meaningful impact on the new runway plan, as the decisions to invest in it were taken before it came into power.
Mr Carey said that at European level there had been stronger moves on climate action to limit emissions from aviation and the sector itself is implementing plans to move towards carbon neutrality by 2050 and that will impact on Dublin Airport.
Head of Communications at daa Kevin Cullinane said expansion at Dublin Airport will continue but in "a more sustainable way with technological improvements due to come down the runway".
"The north runway will give us the opportunity to go beyond our current horizons, and it's a good day for Ireland," he said.
Mr Cullinane told RTÉ's Morning Ireland that daa takes its sustainability agenda very seriously.
"We've embedded a very proactive sustainability strategy as a core business priority going forward.
"We're fully committed to reducing our own carbon emissions as part of the wider aviation ecosystems in the months, and indeed years ahead, we've signed up to do various protocols to meet those targets and reduce CO2 emissions by 50% by 2050 and as well as that, new aircraft which are more sustainable, using sustainable aviation fuels will lead to a further improvement in that journey".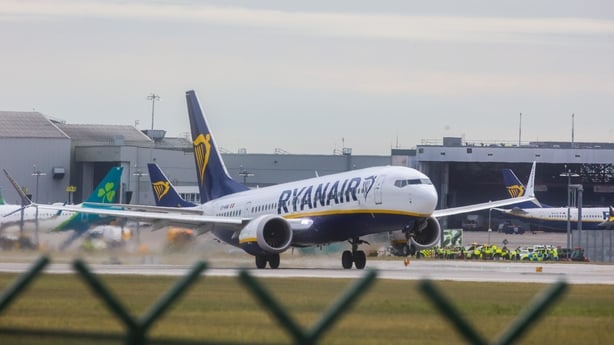 The Ryanair Boeing 737-8-200 aircraft used today for the first flight on North Runway is one of a growing number of next generation aircraft operating at Dublin Airport that is up to 40% quieter than previous models whilst also burning less fuel.
Ryanair chief executive Eddie Wilson said the airline welcomed the opening of the new runway today.
"This new second runway capacity will enable Ryanair to operate more flights to and from Dublin Airport, keeping air fares low, delivering tourism growth, all on new aircraft, which carry more passengers, but burn less fuel and substantially cut noise emissions for the benefit of our neighbouring communities in north county Dublin," Mr Wilson said.
He said that as we enter an era of higher oil prices, and increasing environmental taxation, it is imperative that Ireland, as a country on the periphery of Europe, enhances its low-cost connectivity to Europe and the wider world.
The chief executive of the Irish Exporters Association, Simon McKeever, said that connectivity is crucial for all exporting businesses based in Ireland.
"The opening of the new runway at Dublin airport helps to greatly expand Ireland's global reach with the potential for new direct routes to far-flung markets," Mr McKeever said.
"The servicing of larger long-haul aircraft via this runway will help increase Ireland's standing as a hugely attractive place for FDI. The increase in Ireland's international brand will also support Irish exporters in greater market diversification," he added.
"Airport crew, circa 5 hours until take-off..."

No stone being left unturned as the team carry out very final sweeps ahead of the inaugural flight on North Runway later today.

Join us from 11.30-12.30 on our YouTube channel for live coverage: 🛫

▶️ https://t.co/5StyEZecJf pic.twitter.com/BjoOQ91fT4

— Dublin Airport (@DublinAirport) August 24, 2022