Taoiseach Micheál Martin has said people would have expected an earlier warning system to be in place in relation to energy security concerns.
Mr Martin was speaking after it emerged the Government commissioned a review into what has led to the worries that demand could outstrip supply at times this winter.
He said the Government will do everything possible to ensure energy security for the country and industry.
The Government confirmed that a former senior civil servant has been asked to conduct an independent review of electricity supply matters.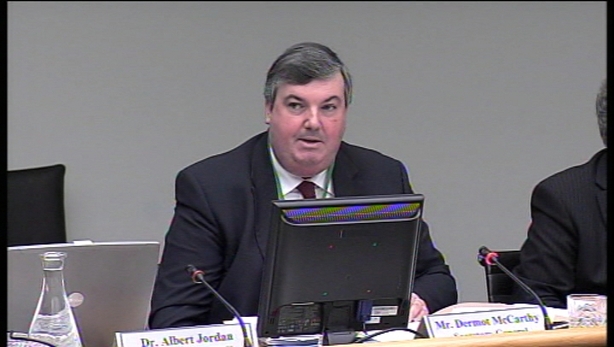 The appointment of Dermot McCarthy, a former secretary general at the Department of the Taoiseach, comes amid reported growing annoyance and disquiet among members of the Cabinet about increasingly serious concerns about electricity supplies this winter.
Last week, the energy regulator issued a consultation document in which it proposed a number of new tariffs be applied to extremely large energy users and through energy suppliers in order to help reduce demand during the peak hours of 5-7pm each day.
Mr Martin said that Minister Eamon Ryan was of the view Mr McCarthy would be an appropriate person to go through the decision making on energy security and particularly in terms of the role of Eirgrid and the Commission for Regulation of Utilities and any issues that may emerge from that.
Commenting on the review that is now to be carried out on the power supply crisis, the Taoiseach Micheal Martin has said people 'would perhaps have expected an earlier warning system' to be in place. pic.twitter.com/pJOZZWf5ja

— RTÉ News (@rtenews) August 22, 2022
Further meetings with the CRU and Eirgrid are planned on the issue of energy security for the short and immediate term, he said.
Mr Martin said there was no question that there was growing demand on energy, as Ireland is growing as an economy and population, but he said that he thought people would have perhaps expected an earlier warning system in relation to issues that are materialising.
The review was a good idea, the Taoiseach said, adding that it is important but the broader issue remains the measures the Government takes now to ensure it maintains energy security for the country.
We need your consent to load this rte-player contentWe use rte-player to manage extra content that can set cookies on your device and collect data about your activity. Please review their details and accept them to load the content.Manage Preferences
Asked how worried the Government was about the winter, Mr Martin said that there will be further meetings with the CRU and Eirgrid on the issue.
He said that meetings were held late last year, which approved emergency procurement of generation in an unprecedented way, which gave the capacity to procure energy generation on a short-term basis.
The Taoiseach said the Government will do everything possible to ensure energy security for the people for the country and industry.
He said: "We are growing our foreign direct investment capacity, it has grown exponentially in the last two years. It's very important that people have certainty around energy security.
"In that context we really have to accelerate renewable energy and offshore wind energy in particular and that's the big challenge in the coming years."
He said that we have to deal with both the immediate, which he said Government gave capacity to on procurement this winter and next winter, but in the middle term given continued the growth of the economy, particularly on the industrial side, and the medium term plan is "extremely important".
Mr Martin added that the Government also needed to look at demand reduction in an intelligent way and there will be further engagement and consultation on those issues.
'Alarm bells ringing'
A Senior Energy Researcher at the Research Centre for Energy Climate and Marine at University College Cork has said that "alarm bells" have been ringing on the energy supply issue "for well over a year."
Paul Deane told RTÉ's Drivetime: "It was August of last year that the wider media first picked up on this electricity crisis.
"Even before that there were concerns within the wider industry that we weren't doing enough to build conventional fossil fuel power plants."
Mr Deane cited the emergence of additional data centres as a contributing factor to additional energy use.
"In 2021 if you look at the numbers from the Central Statistics Office, we added the equivalent of 200,000 homes worth of electricity demand on to the grid from data centres alone," HE said.
"Maybe pause for reflection on the significant growth of data centres for the moment while we get some line of sight out of this crisis.
"If we step back and look at the causes of this crisis, two things are happening.
"Number one, we are increasing our appetite to consume electricity. This is particularly coming from large data centres.
"At the same time, we have a reduced capacity to generate electricity.
"We are doing a number of good things in terms of renewables but the challenge is when it's not windy our ability to generate electricity hasn't been met.
"We have a mismatch between demand and supply within the electricity system.
"It doesn't take a lot then to knock the system over. We do need to get on top of demand."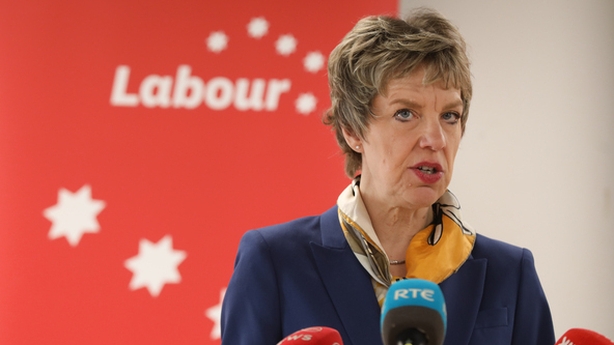 Govt not a 'bystander' - Bacik
Meanwhile, Labour leader Ivana Bacik said that the Government is not a "bystander" when it comes to energy consumption and generation and that there are questions to be answered.
Speaking on RTÉ's News at One, Ms Bacik said on the issue of security, the Government needs to move far more swiftly on renewable energy and that the Government had been "far too slow to react" to what has been a building crisis, which has been driven by the war in Ukraine and Russia's weaponising of own fuel supply.
"This has been very predictable in the last few months since the war and Government should have moved sooner," she said.
She said it was not good enough for the Taoiseach to say the public should have had an early warning when the Government were bystanders on this.
Earlier, the Social Democrats said the Government must take responsibility for the looming energy situation this winter and must make sure it can mitigate as much as possible the crisis we are facing.
The party said alarm bells have been ringing on this issue for a number of years, but claimed the Government has ignored the warning signals.
"It is actually negligent on the part of the Government that they have left it so late to deal with such a critical issue as our energy security," said Jennifer Whitmore, the party's spokesperson on Climate and Biodiversity.
Ms Whitmore said the Government had left it until very late in the day to react and the fault for the current situation lies with it.
She said it needs to outline how it is going to ensure there is not an energy shortfall this winter.
"It is not acceptable if people are facing blackouts and small businesses are facing blackouts because the Government have mismanaged their energy," she said.
Additional reporting Will Goodbody, Jennie O'Sullivan