KBC Bank Ireland held initial discussions with Bank of Ireland in late 2020 about the possibility of selling it some of its assets, a new report from the Competition and Consumer Protection Commission (CCPC) has revealed.
This was some four months before the parties announced publicly that they had done a deal, and two months prior to Ulster Bank's announcement that it planned to wind down its operation in the Republic of Ireland.
The contacts came after both were approached by an unidentified investment bank on December 3, which sought to explore if KBC was willing to consider selling its Irish operations, and whether Bank of Ireland might buy them.
Bank of Ireland is purchasing around €8.8bn of performing mortgages, €0.1bn of performing commercial and consumer loans and €4.4bn of deposits from the Belgian group's Irish operations.
In its full determination on whether or not the transaction would reduce competition in the Irish market, the CCPC has outlined the timeline of events around the KBC and Bank of Ireland deal.
However, much of the content is redacted, making it difficult to piece together a complete picture.
The report indicates that prior to the deal, parent KBC Group had become dissatisfied with the financial performance of its Irish operations and had been considering its options, although it hadn't decided to exit.
During the CCPC's probe KBC told the commission that based on developments in the Irish banking sector, including in particular the announcement of Ulster Bank's departure, "it had been open to discussions in order to determine its options with regard to Ireland, including potentially an exit, and (redacted)."
But it said that as a result of discussions with Bank of Ireland it decided that an exit through a sale of substantially all its assets and liabilities would constitute the best option for it.
The Commission found the sequence of events leading up to the deal began with KBC starting to implement, on a date that is redacted, a strategy to continue investing in and growing organically in Ireland.
The report says that on November 25 of 2020, a call took place between two individuals or entities, but their identities and the details of the discussions are also redacted.
An unnamed investment bank then contacted Bank of Ireland on December 3 in 2020 to ask whether it might be interested in buying KBC.
KBC also told the CCPC that it too was contacted by an unnamed investment bank around the same time with "a view to understanding whether KBC would consider a potential transaction involving its Irish operations."
The contact from the investment bank was unsolicited, KBC said, and came in circumstances where KBC was exploring its options, including an exit, from its Irish operations.
According to KBC, both parties indicated they were willing to have an initial discussion regarding a potential transaction.
They then had a preliminary meeting on December 18 in 2020, with further discussions taking place between the chief executives of both groups on January 29 of last year.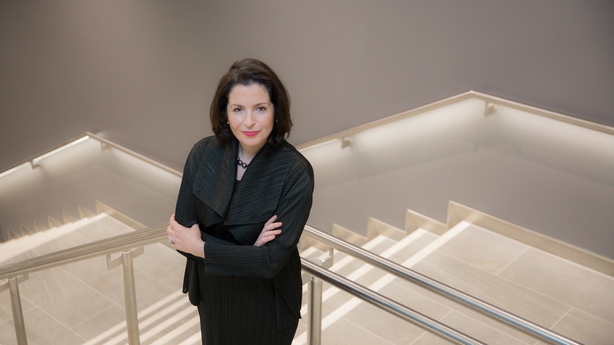 Then on February 19 of last year, Ulster Bank announced its phased withdrawal from the Republic of Ireland.
KBC told the CCPC that this was a reason for its openness to "discussions in order to determine its options with regard to Ireland, including potentially an exit."
On 3 March 2021, KBC then received a letter of interest from Bank of Ireland, although the exact nature of that interest is redacted from the report.
Further engagement between Bank of Ireland and KBC followed around a possible offer, before the memos were provided to the board and group executive committee of KBC on 13 April 2021, outlining options for a potential transaction with Bank of Ireland.
The same day, the KBC group executive advised its board to proceed with the plan to sell the assets to Bank of Ireland, and sell non-performing loans to others, a process which if successful would "ultimately lead to the liquidation of KBC Bank Ireland."
KBC Group's board formally agreed this course of action on April 15, leading to the signing of a memorandum of understanding with Bank of Ireland.
A day later, the deal was made public.
"The evidence shows that KBC had not decided, until the point of entering the MOU, to cease activities in the State," the report found.
But the CCPC also found it was not satisfied that, in the absence of the proposed deal with Bank of Ireland, KBC would have ultimately exited the State for strategic reasons unrelated to the deal.
In May, the CCPC cleared the deal to proceed subject to a number of legally binding conditions, including that Bank of Ireland make €1 billion in funding available to non-bank lenders Dilosk and Finance Ireland.