Ulster Bank is to begin writing to its 75,000 credit card customers next month to give them six months notice to find a new provider if they need one.
They will also have to move their recurring transactions, pay the outstanding balance and close their Ulster Bank credit card account.
They will also be told they must have sufficient funds available to pay the €30 stamp duty which will be applied when the account is being closed.
The bank will warn them that their cards will cease to work once this time period has expired in March 2023.
It is the latest development in the bank's winddown and gradual exit from the Irish market.
The lender, owned by NatWest, is also undertaking a new campaign on TV, radio and print to encourage its customers to take action to move and/or close their accounts.
Ulster Bank began writing to the holders of its 900,000 current and deposit accounts in April warning them that they had six months to transition to a new bank.
The first group of customers to receive their notice letters are now half-way through that notice period.
"For most customers, six months should be more than adequate time to take action and have their new current account up and running," the bank said in a statement.
"Some customers may have individual circumstances that mean they need additional help - we continue to have conversations with customers who may fall into that category now and over the past months, so that they are encouraged and supported as much as we can to take action and ensure they have continuity of service," it added.
The bank said it held a meeting today with representatives of the financial sector to brief them on the plan to require credit card accounts to be closed and plans to hold further sessions with other stakeholders.
"Over the past months, Ulster Bank has proactively contacted customers who may have difficulty repaying their full balance within the notice period to offer support and to remind them of the activity underway to close accounts as part of Ulster Bank's phased withdrawal," the bank said.
"Ulster Bank recognises that some customers may not be able to clear their balance within six months and will work with customers on a case-by-case basis for individual plans."
The bank added that customers who need support in repaying their balance, are in financial difficulty, or are in a vulnerable situation they can contact the bank's credit card team.
Credit card customers in default will not be part of the process as the bank is engaging with them separately.
Around 46% of the bank's customers clear their balance each month, with 29% maintaining very low balances under €500, averaging €90.
19% have balances of between €500 and €3,000 and 6% have higher monthly balances over €3,000.
According to the Banking and Payments Federation Ireland, some 297,000 personal current accounts have been opened this year up to July 8.
The Central Bank is monitoring the process of customers transitions from both departing banks, Ulster Bank and KBC Bank Ireland, to new providers, to ensure customer rights are protected.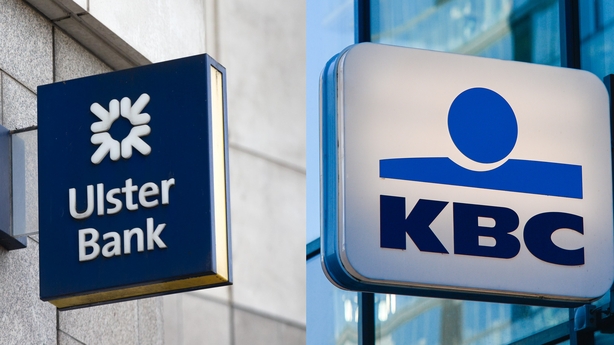 "Since the start of this year, many customers have taken action on their current or deposit accounts and I would like to thank them for their custom and for taking action as we withdraw, particularly ahead of the notice period served to them," said Ulster Bank CEO, Jane Howard.
"In addition to this, we understand that some customers will keep their Ulster Bank accounts open for a time after they have opened their new account."
"If any customer needs additional support, I'd strongly encourage them to contact us as soon as they can either in branch, or on the phone."