The main retail banks have opened 297,000 personal current accounts so far this year, as customers of Ulster Bank and KBC Bank Ireland continue switching providers ahead of the exit of the two banks from the Irish market.
The figures from Banking and Payments Federation Ireland (BPFI) show an average of 11,000 accounts were opened each week since the start of the year.
The number of people opening new accounts continued to grow throughout June and July.
About 71,000 accounts were opened in the four weeks ending 8 July, up from 56,000 in the previous four weeks and more than double the total in the four weeks ending 15 April.
---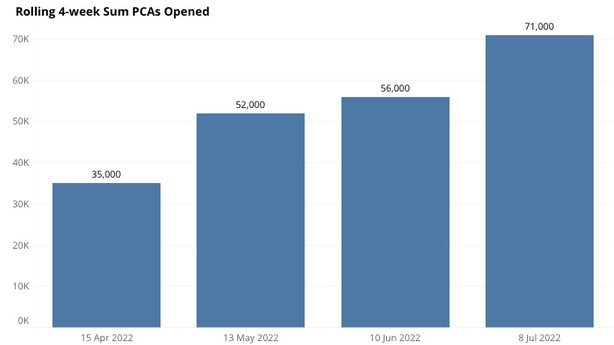 ---
BPFI recently launched a website 'movingaccount.ie' where customers can find a step-by-step guide on how to switch account, and how to manage other services such as direct debits, standing orders, overdrafts and card payments.