Delta Air Lines has posted a lower-than-expected second-quarter profit on higher operating expenses, pushing it shares down by more than 8%.
The Atlanta-based carrier, however, said resilient travel demand will result in solid third-quarter earnings and a "meaningful" profit for the full-year despite inflationary pressure.
"Looking forward, we're in pretty good shape," Chief Executive Ed Bastian said in an interview.
"The demand is going to continue to hold fairly well through the fall and into the winter."
Delta shares were down 8.3% at $28.51.
US carriers are enjoying the strongest summer travel season in three years as more people resume regular activities including vacations, and the lifting of pandemic travel restrictions has sent bookings soaring.
International traffic is on a rebound, while office reopenings are fueling corporate travel demand.
US passenger traffic is up 18% this summer from a year ago and has been averaging about 89% of the pre-pandemic levels since the Memorial Day holiday weekend in May, according to Transportation Security Administration data, making for a profitable second-quarter for most of the major carriers.
At the same time, the industry is facing higher fuel costs and is struggling to get operations back on a smoother track after pandemic disruptions.
Carriers are still grappling with staffing shortages after letting go thousands of pilots at the height of the coronavirus pandemic in 2020.
Delta had to cancel 3.5% of its scheduled flights last month due to staffing shortages, weather and air traffic control issues.
The flight disruptions along with higher fuel costs resulted in a profit miss for the second quarter.
Bastian attributed operational challenges to a struggle to keep up with booming consumer demand. "We pushed our resources and our equipment too hard," he said.
The company said its performance in July is off to a good start.
To restore operational reliability, Bastian said Delta will maintain its capacity in line with its resources.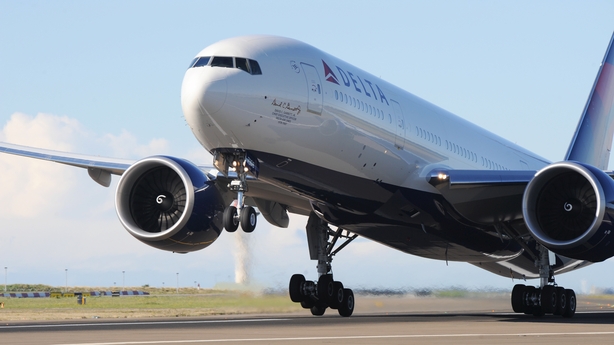 Airline shares have been battered in recent weeks on concerns that higher air fares, a worsening economic outlook, persistently high inflation and rising interest rates could dent travel spending in the second half of the year.
Delta, however, said it has not seen any meaningful pullback in consumer demand and fall travel bookings have been strong.
The company's third-quarter operating margin is estimated to be in the range of 11%-13%. It expects revenue for the September quarter to be up as much as 5% from 2019, even as its capacity is projected to be down 15%-17%. Non fuel operating expense for the quarter is estimated to be 22% above the 2019 level.
"This is an industry that hasn't seen demand in a material way for two years, and so we have a lot of consumers with a tremendous urge and desire to travel," Bastian said.
Delta posted an adjusted profit of $1.44 per share for the second quarter, below analysts' expectations of $1.73 per share, according to Refinitiv.
It reported $13.8 billion in revenue for the quarter.