A growing number of younger people are choosing digital-only banks such as Revolut and N26 over the traditional banks.
But despite their rise in popularity, 97% of people in Ireland still do their main current account banking through a traditional retail bank.
There are some big advantages to these so-called 'challenger' banks, such as lower fees and advanced online capabilities, but they won't work for everyone.
We've been taking a look at the pros and cons of the digital-only banks.
What is a digital-only bank?
A digital-only bank does not have any physical presence, which means you will have to carry out all of your banking online.
For people who have never stepped foot inside a bank, then a digital-only bank could be an option.
On the other hand, if you want to have the choice to drop into your branch to lodge a cheque, or have a face-to-face conversation with a member of the team, then you might want to stick with one of the main retail banks for your current account.
What are most popular digital-only banks in Ireland?
Revolut and N26 are the two main players here in Ireland.
Many people will already have an account with one of these provides, in addition to their current account.
Revolut has 1.7 million Irish users, and more than 100,000 children using Revolut Junior.
Revolut Business is also live here.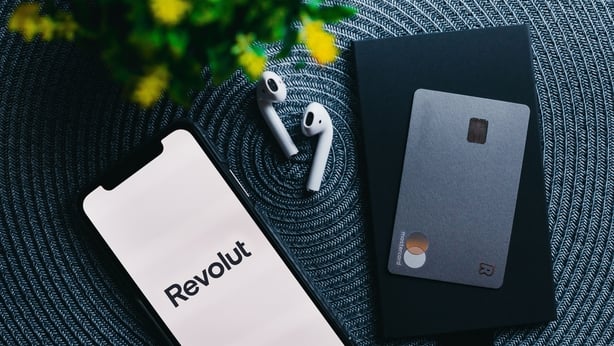 N26 has 200,000 customers in Ireland, but there is a temporary wait list in place for new Irish customers.
A spokesperson said this is to make sure they stay within their "agreed monthly on-boarding volume".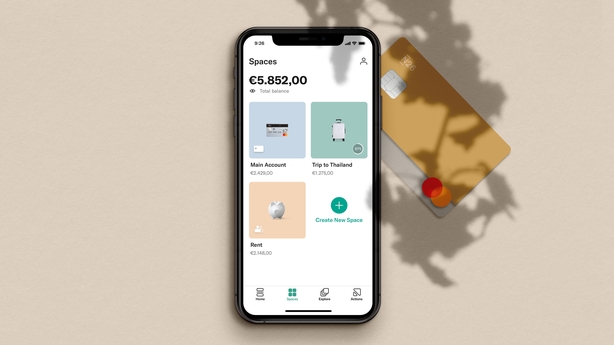 Dutch digital bank bunq just recently entered the Irish market, and is hoping to build up its customer base.
It is the first so-called neobank to offer accounts with an Irish IBAN.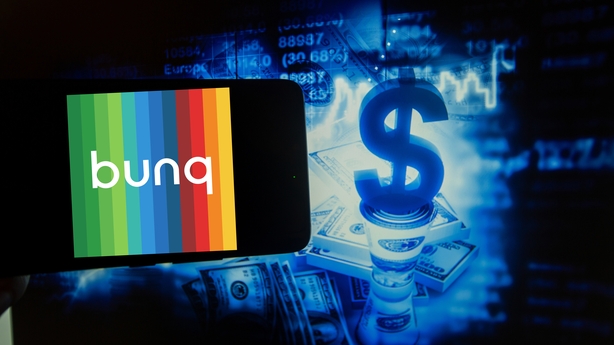 Are there any Irish digital-only banks?
While Revolut and N26 are the most talked about platforms at the moment, there are other options out there - and some Irish providers.
Founded in 2019, Money Jar is an Irish fintech which offers an Irish IBAN to enable customers to complete their day-to-day transactions online.
It is the only digital current account to offer cash lodgement through collaboration with Payzone and can manage cross-border transfers, allowing transactions in several foreign currencies through its partnership with Currency Cloud.
Just last month it announced that it was creating 100 jobs to drive expansion of the company both in Ireland and across Europe.
Money Jar customers can also talk to the Irish based customer care team if they have any problems, which will no doubt appeal to many people.
The app also has a feature that lets you manage your funds by allocating money to jars.
You also have the ability to lock jars and protect them from impulse spending.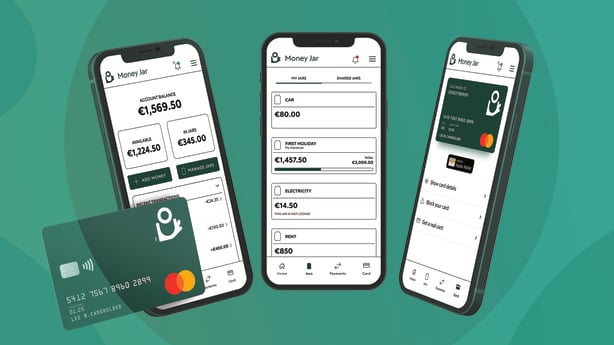 "There are two specific types of locks, the primary lock is the guardian lock where a friend or relative can be nominated to hold a key to unlock the jar," a spokesperson explained.
"The jar can be unlocked whenever the goal for the jar is reached or the key is requested from the guardian.
"There is also a Fort Knox lock which will lock funds away until the goal has been reached. We recommend using the Fort Knox lock wisely."
Does it matter if a bank has an Irish or international IBAN?
IBAN stands for 'International Bank Account Number' and is used to make and receive domestic and international euro payments across SEPA (Single European Payments Area) countries.
Revolut issues a Lithuanian IBAN, but has committed to providing Irish IBANs at some stage this year, while N26 issues a German IBAN.
International IBANs should not cause issues for Irish customers, but unfortunately, sometimes they do.
"You do hear stories of utility providers and sometimes even employers not being able to recognise the foreign IBANs," said Daragh Cassidy of comparison website Bonker.ie.
"We certainly hear stories of it being a lot more cumbersome for people to move over to Revolut and N26 because of these foreign IBANs.
"So my advice to people who are choosing one of these providers is first and foremost, make sure that your employer at least is able to pay you into your account - and that includes any social welfare payments that might go in," he said.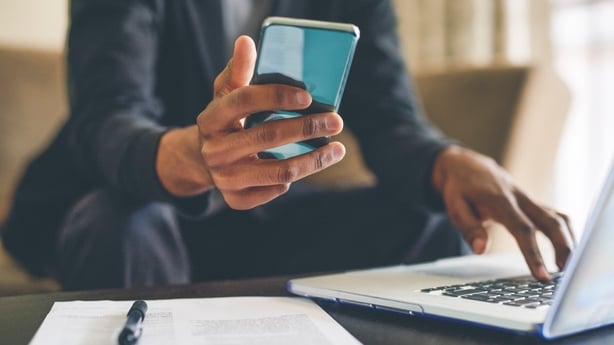 What is IBAN discrimination?
Under SEPA regulations, it is illegal for an employer or a company, such as a utility company to discriminate between domestic IBANs and IBANs in any other SEPA country.
"An Irish employer or utility company cannot insist you open or maintain an Irish bank account for euro transfers," the Central Bank of Ireland states.
But despite being illegal, IBAN discrimination does still happen.
How do digital-only bank fees compare to the retail banks?
Most digital-only banks, including N26 and Revolut have no monthly fee.
But if you are a cash user, you might want to stick with the retail banks.
With a digital-only bank you won't be able to lodge any cash - and withdrawing cash from an ATM could prove costly.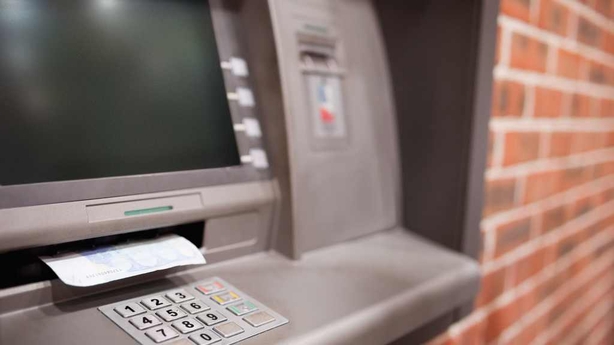 N26 allows three fee-free ATM withdrawals a month, but after that a €2 fee per withdrawal applies.
Revolut allows you to withdraw a maximum of €200 a month fee-free and you're only allowed five free withdrawals a month.
After you've reached either limit, you're charged €1 or 2% per withdrawal, whichever is higher.
For comparison - most of the main retail banks charge a flat monthly fee of between € 4-6, while others charge per transaction.
Do digital-only banks provide the same services as retail banks?
Digital-only banks do not provide all the same services as the retails banks, so make sure you do your research before setting up an account.
For example, N26, Revolut and Bunq do not offer overdrafts at the moment.
"While we are still focused on delivering better basic banking services in Ireland, we are able to innovate and deliver new products and features," a spokesperson for N26 said.
"Last year, we launched N26 Insurance in Ireland and we recently introduced individual IBANs for our Spaces sub-accounts to customers in Ireland, to allow them to set up direct debits and receive incoming payments directly into their N26 Spaces to easily stay on top of and classify their spending such as manage bills, rent, subscription payments," the spokesperson added.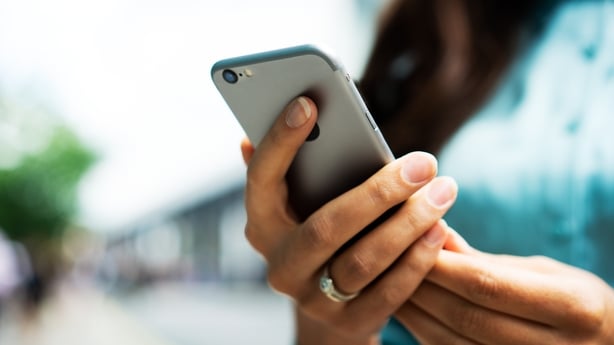 Revolut now offers personal loans to customers in Ireland, and is set to introduce credit cards soon.
This follows the European Central Bank's approval of Revolut's bank licence late last year.
There have also been reports that Revolut is looking to enter the mortgage market - but this has not been confirmed.
Are digital-only banks a threat to the main retail banks?
There is no doubt that digital-only banks offer features that will probably never be available from the main retail banks.
These features will appeal to some, and not to others.
You need to weigh up the pros and cons, and decide if you're willing to forego the presence of a physical bank for these new features - and less expensive charges.
The proportion of the population using digital-only banking is expected to increase in the months and years ahead as Ulster Bank and KBC exit the market, leaving hundreds of thousands of customers looking for a new banking service provider.
But with just 1% of people here having their main current account with a digital bank, it will be a long time before our dependency on the retail banks subside.