Whether they're eternally sitting in an online shopping cart, saved on a wishlist somewhere, or simply niggling away in the back of our minds, we probably all have a few products that we want to - but can't - buy at the moment.
Maybe the price is a bit too high - or it's too frivolous a purchase to justify raiding the savings for. But, whatever the reason, the products stay perpetually out of reach.
It's in this kind of situation that the growing number of 'Buy Now, Pay Later' (BNPL) providers hope to find customers.
No money down?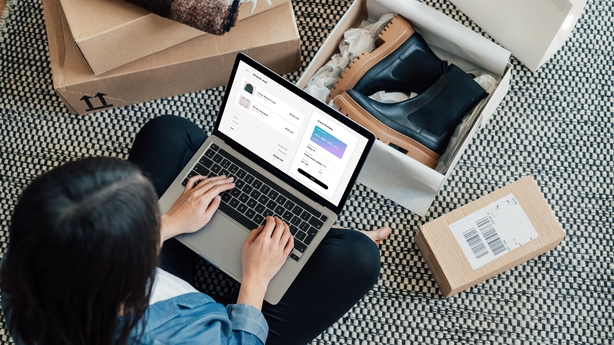 BNPL companies essentially act as a middle-man in a purchase, allowing buyers to get the product now while splitting the cost up into pieces. The customer then pays the price, in instalments, over the following weeks or even months.
Some times there will be a small fee added to the item's cost as part of the service, though other providers instead charge the retailer a kind of 'finders fee', meaning it is effectively free for the consumer to use.
And in many ways it's just a modern spin on a practice that has been around for years.
"The local shop might have a book, and you could buy something from them and it would be recorded in the book," says Dr Olive McCarthy, who's a senior lecturer at UCC's Cork University Business School.
Many larger retailers have also long offered larger items on 'the drip feed' or 'layaway', with everything from TVs to couches paid for by instalments.
What differs about the new wave of BNPL providers, though, is the ease with which consumers can make purchases - and the focus they tend to have on cheaper products.
"I suppose what's different now is the technology," says Dr McCarthy. "It's a lot easier - you're not answering questions to an individual over the counter."
It's an offer that's clearly resonating with Irish consumers, too.
One of the biggest BNPL providers in the world, Sweden's Klarna, launched in Ireland just eight months ago and already boasts 500,000 customers here. It also claims to have 800 merchants signed up to its service, including big names like Next, Boots and BooHoo.com.
Humm - formerly FlexiFi - has been operating in the Irish BNPL space for some time, while retailers like Littlewoods also offer the service directly.
And, judging by the experience in other countries, that early rate of growth is likely to continue.
"In Australia, there were 500,000 accounts in 2016, by 2019 it was 3.7m accounts, it's absolutely ballooned there," says Dr McCarthy. "Depending on what source you use in the US, some will say four out of five consumers there use it, others will say three in five. In the UK it's possibly as high as one in six consumers using BNPL."
That rate of growth is also drawing some heavy hitters into the market.
Last month Apple announced an 'Apple Pay Later' service, initially for the US, while this month Revolut started rolling out its own 'pay later' service to customers here.
Elsewhere, Block Inc - the Jack Dorsey-led fintech that's formerly known as Square - last year agreed to pay $29 billion for Australian BNPL provider Afterpay.
BNPL services like Klarna make it relatively easy for shoppers to make new purchases through their own apps, while the service is often built-in to partnering retailers' websites and apps too.
With payments platforms like Apple Pay and Revolut following suit, using this kind of service is set to get even more seamless in the future.
Lending a hand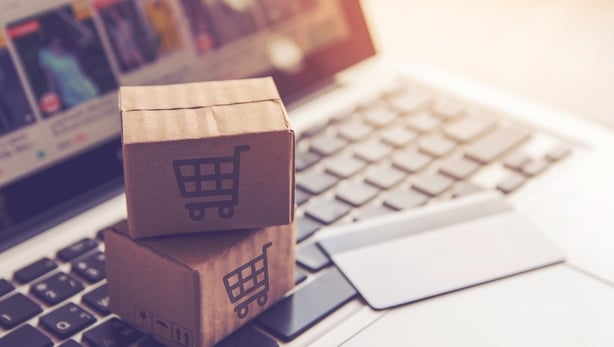 On paper at least, there is nothing wrong with what BNPL provides.
The companies themselves, and even many users, will argue that they give regular consumers more control and purchasing power, while offering a cheap or even free alternative to high-interest credit cards and moneylenders.
And, as long as customers make their repayments on time, that is true.
However experts warn that consumer-friendly look of BNPL may be allowing some to sleepwalk themselves into a precarious financial situation.
"We would be somewhat concerned that people are not entirely sure what it is that they're actually purchasing," said Michelle O'Hara, regional manager at the Money and Advice Budgeting Service (MABS) South Leinster.
It may not be immediately apparent to users, but what BNPL services offer is a form of credit - in other words, it's a loan.
"You have to look very long and hard in the fine print to find the word 'credit'… you will never see the word 'loan' mentioned," says Dr McCarthy. "And a lot of the marketing around it is quite glossy - the social media, TikTok posts, influencers and celebrity endorsement - they make it sound so easy."
The fact that it's, in essence, a loan makes the small print all the more important. However - much like with the constant barrage of cookie preference prompts we get each day - that can be easily overlooked, particularly on a small screen.
That could have significant consequences.
"Some of them would be advertised as interest-free, and it is indeed interest-free, and all is fine provided that I can pay all my instalments over a three month period," Ms O'Hara said. "But, what happens if I don't? Are there any fees there?
"They're there in the terms and conditions, there's no suggestion that it's hidden, but do I as a consumer understand what I'm buying? Do I understand the consequences if I don't pay it back?"
Depending on the provider, a late or missed payment could see a sizable interest rate retrospectively applied to the entire amount borrowed. Users could also be locked out of using other services from the company in the future.
In some cases, it could also see the money owed passed on to a debt collector.
"They could be engaged on the company's behalf to collect the debt, or your debt could be sold to them," says Ms O'Hara. "You will get a lot of correspondence from them, quite quickly, generally demanding paying in full, up front, reminding you of the consequences if you fail to do so, which can escalate to court cases and judgements against you – and all the enforcement of judgements that that can bring.
"It would all be in line with what they can do, but they can correspond with you quite regularly and they can turn up the dial quite quickly.
"It's their business to claim the money back, that's what they do and that's what they do quite well."
All of this could also have a long-term impact on a customers' ability to borrow money, if unpaid debts end up on the Central Bank's credit registry.
While the market is relatively young here, in countries where the BNPL market is much more developed, missed payments are a major problem.
A survey by personal credit company Credit Karma last year found that a third of users in the US had fallen behind on one or more of their payments. The majority of those – 72% - had seen their credit score negatively impacted as a result.
Separate research suggests there has been a similar experience in the UK, too.
"About a third of UK shoppers who have repayments due to BNPL say they have become unmanageable and, of those, they have an average of 4.8 purchases being paid off at any one time," says Dr McCarthy.
Part of the problem is just how easy and accessible the debt now is.
"Unlike our traditional stores that had an opening time and a closing time, it's all online – and it doesn't close," says Ms O'Hara.
"People are shopping at, perhaps, times where they're more vulnerable – maybe there are outside pressures on them that they feel they've got to purchase something very quickly, or they're tired, or they've some other impact on them – and that of itself is a worry for us.
"We do have people coming to us saying that they were purchasing all weekend and then they woke up on Monday and thought 'what have I done?'."
Credit where it's due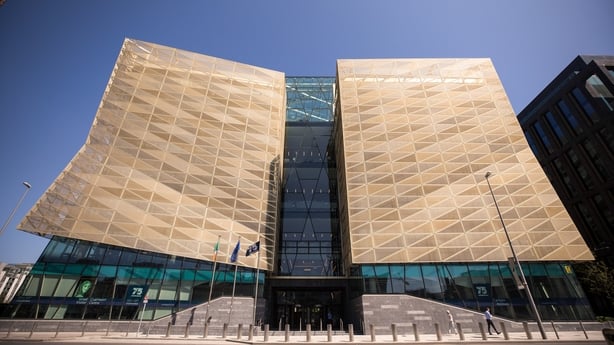 As of May, BNPL companies must be authorised by the Central Bank in order to offer their services here.
As part of that oversight, so-called 'indirect credit' institutions cannot charge an APR of more than 23% and must also notify the Central Bank of any plans to apply new fees or change their interest rates.
This is seen as a welcome first-step in protecting users.
"It has been included in the new consumer protection act, which just came into force, which is a great move for us," says Dr McCarthy. "It means BNPL comes under the consumer protection code, which means improved protection for consumers – particularly in the area of debt collectors.
"People will also have recourse to the Financial Services and Pensions Ombudsman if they have complaints, and it also means that providers will have to comply with some suitability assessments."
BNPL providers themselves say that they take care to ensure consumers do not get over-extended.
Revolut says its new service is built on a "prudent credit assessment" and uses data relating to the customer to calculate their ability to repay.
Klarna also says it runs eligibility assessments, which includes a 'soft' credit check and an analysis of past activity on the service.
However there are concerns that the current company checks – and national regulation - do not go far enough.
At present, authorised credit providers here must declare any loans worth €500 or more to the Central Bank's credit register.
But given that BNPL loans tend to be relatively small, they usually fly under this radar. In fact, in some cases - like with Revolut's new service – the maximum amount available is €499. It means that none of the debt racked up through it will be visible to other would-be lenders.
As a result it is possible for a consumer to build up debts with different providers, without any one company knowing about the money that's owed elsewhere. Each debt may be relatively small, but cumulatively they could be significant.
"Many of these purchases can be low-level, but if there's four or five opportunities to borrow, I'm thousands of euro in the hock," said Ms O'Hara. "I'm probably not going to be able to get [that size of loan] anywhere else, and it may not be in my interest to have it if I can't service it correctly."
In one case handled by MABS recently, a customer had even managed to take out multiple, separate loans with the same BNPL provider, leaving them with a debt way beyond what they could manage.
"They had eight accounts with the one provider," Ms O'Hara says. "The total line of credit which they had racked up when they came to us was almost €8,000. They came to us because it had been handed over to a debt collector, and we're now supporting them in that process."
But the fact that BNPL loans go unrecorded on the credit registry is not just a gap that allows borrowers to take on too much debt – it is also a bad thing for more responsible borrowers who succeed in meeting the terms and conditions of their loan.
"Somebody who is making their repayments, and makes them in full and on time, is not building up their credit worthiness or their credit record, because it's going under the radar," says Dr McCarthy. "The benefits of you being able to repay aren't being recognised."
Means to a lend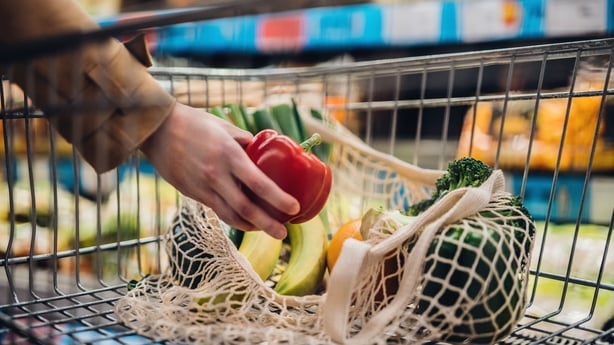 Splitting up the cost of a luxury item or one-off purchase may still make sense to many consumers – especially those that are confident in their ability to meet the repayment timetable.
However financial experts worry that the proliferation of BNPL providers may be detrimental to users' financial health – even those who always meet the repayment terms.
In cases where an APR is applied to the purchase, consumers ultimately end up spending more than they need to. Even where no interest rate is applied, BNPL services risk creating an over-reliance on loans among consumers – especially younger ones.
"It creates a dependence on future payments," says Dr McCarthy. "When we were younger, if we wanted something we saved up for it… there was that financial capability or resilience that was being built up to help us think twice about credit.
"It is creating really poor spending habits among people that are using it regularly."
And a growing phenomenon that is concerning financial experts in Ireland is the use of BNPL services for every-day items.
"If people are needing to access this line of credit for basic clothing needs, that would be a worry to us," says MABS' Michelle O'Hara. "It generally highlights to us that there is a difficulty in managing the money you have, or there's a difficulty in terms of the money coming in – that you're not making it manage."
To personal finance experts, needing to borrow to cover the cost of an everyday or essential item is a red flag – it signals that someone is in poor financial health.
And there are also warning signs coming from our nearest neighbour, where the BNPL market is more developed, about what could become a feature here in the not-too-distant future.
"Our counterparts in the UK, about six months ago, would have highlighted concerns that they had around the level of consumables, by way of food, that people are purchasing through this line of credit," says Ms O'Hara.
"That is really worrying – both that they are available, and that people would feel that they have no alternative but to spread the cost of a basket of shopping over a period of months."