The European Investment Bank is expected to strengthen backing for climate action, clean transport, renewable energy, healthcare, education, agriculture and business in Ireland with funding of €1 billion.
This follows the meeting of the Ireland-EIB Financing Group held at Department of Finance today.
The EIB is also expected to increase its support to sectors such as energy efficiency and peatland's rehabilitation.
The European Investment Bank is Europe's long-term lending institution and it is owned directly by the 27 EU member states and the world's largest international public bank.
Over the last decade the EIB has provided more than €8 billion for long-term investment across Ireland, including education, energy, transport, social housing healthcare, agriculture and water projects, as well as investment by small business and corporate research and development.
"Discussions between Ministerial colleagues and the EIB will ensure that the EIB's unique financial strength and technical expertise can accelerate transformational investment across the country and build on the €1 billion of EIB and EIF financing for Irish investment delivered last year, " Finance Minister Paschal Donohoe said.
Mr Donohoe is also Governor of the European Investment Bank.
"Yesterday's agreements for €200m new EIB support for capital investment in 30 schools and advisory support to cut energy bills in schools across the country shows the unique impact of the EIB in this country," Mr Donohoe said.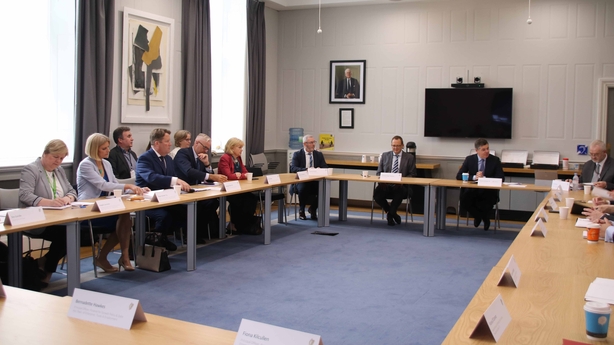 Today's meeting included Minister for Public Expenditure and Reform Michael McGrath, Minister for Environment, Climateand Communications and Transport Eamon Ryan, Minister for Housing, Local Government and Heritage Darragh O'Brien and Minister of State for Agriculture, Land Use and Biodiversity Pippa Hackett.
Officials from across government and the EIB's team dealing with Ireland also participated.
Over the course of 2022, the EIB expects to confirm around €1 billion of new financing for projects across Ireland.
The projects include energy efficiency, increasing renewable energy generation and electricity interconnection, SMEs and farmers, innovation, improving university facilities and construction of new social housing.