Micro-mobility operator Bolt has launched a 100 e-bike rental service in Sligo as part of its €5m commitment to roll out e-bike operations across Irish cities and towns.
Bolt, which is the largest scooter provider in Europe, also confirmed it is in talks with several other councils keen to accelerate its services in line with the National Development Plan and the Climate Action Plan.
The company said that should all current tender applications be successful, it plans to hire an additional 50 employees, as well as a significant expansion of its head office facilities in Dublin.
Bolt is also keen to add e-scooters to its operations when legislation is in place here.
It said that bikes and electric scooters cover a fuller range of travel options across most European cities and could help significantly move Irish transport users away from private car use.
Aisling Dunne, Head of Public Policy for Bolt Ireland, said the company has long identified Ireland as having high potential for micromobility.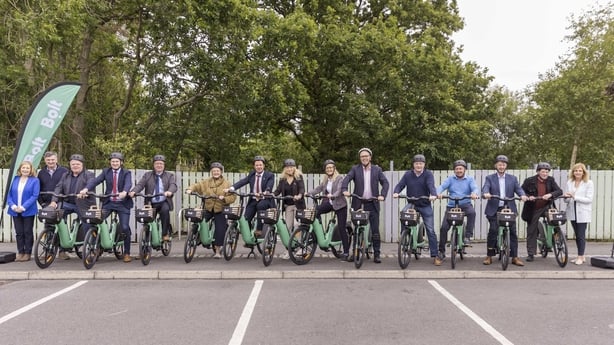 "There is persistently high car usage and many journeys across Ireland are very short, falling well below 4km, so we see sustainable alternatives as having the potential to be a gamechanger," she said.
Bolt offers micromobility services in more than 170 cities across 20 countries in Europe.