Hoteliers have hit back at allegations of price-gouging and rip-off rates, amid claims in recent weeks that some of them are using a strong rebound in demand to raise prices.
According to an analysis carried out by the Irish Hotels Federation (IHF), a combination of reduced supply and strong demand has meant the bulk of average priced hotel rooms are selling out months in advance.
This is leaving only the higher priced rooms in hotels for consumers to choose from nearer the time, giving a false impression that all prices are being inflated to take advantage of the strong demand particularly around events, it claims.
The organisation says the problem is particularly acute in Dublin where there is a significant shortfall in the number of required rooms.
In total, there are 22,492 registered rooms in the capital, with 82% of those being used as hotel accommodation.
15% are currently being used for Government business such as housing those fleeing the war in Ukraine as well as asylum seekers.
The balance of 2% are not available because of staff shortages, refurbishment or because they are being used to house staff.
Around 3,000 of the 5,700 new hotel rooms due to be delivered during the pandemic have also been delayed due to restrictions on construction over the two year period.
We need your consent to load this rte-player contentWe use rte-player to manage extra content that can set cookies on your device and collect data about your activity. Please review their details and accept them to load the content.Manage Preferences
However, the IHF claims that on the demand side in April, pent up consumer and corporate demand is filling rooms.
As a result, it states, Dublin had the highest occupancy rate of any city in Europe at 83.6% in April.
According to independent consultants STR, the average room rate that month was €154, lower than London, Rome and Amsterdam, with indications it came in around €177 in May.
That would put it at 16.5% higher than in April 2019 and 15% higher than May 2019, which the IHF claims is reasonable given the inflationary environment that is putting up costs for staff, energy, insurance and supplies.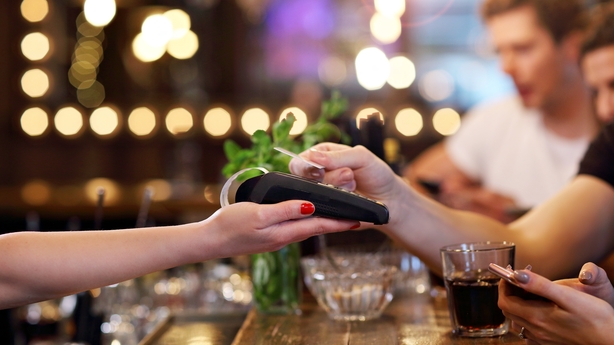 "Actual average price increases have been much lower with overall value for money in the market in Dublin remaining competitive with our European peers relative to the very high quality of our hotel and guesthouse product," IHF chief executive Tim Fenn said.
Some hotels are also still dealing with business that was booked in 2020 and 2021 but deferred due to the impact of the pandemic, the body claims.
A large number of deferred concerts, sporting and other events are currently taking place in the capital, pushing up demand for rooms, according to the IHF.
"Dublin hotels are also experiencing substantial increases in demand from activity within the wider economy, for example with large-scale commercial construction projects having restarted," Mr Fenn added.
As a result, the IHF claims there are now more nights, particularly at weekends and on nights when there are major concerts or events, where occupancy in Dublin exceeds 90%.
This leaves the only available rooms quoted at rates above the average daily room rate.
Indeed, the data shows that coming into June, 80% of available hotel rooms for June had been prebooked, up from 65% compared to the same point in 2019.
"The current imbalance is resulting in what we expect to be a short-term disruption to the market, which is likely to be resolved as pent-up demand eases and further hotel room stock comes on stream," Mr Fenn said.
The IHF analysis follows weeks of claims by politicians that they were receiving complaints about the high cost of hotel rooms and low availability.
Fianna Fáil senator Eugene Murphy spoke of how he had slept in his car twice because he could not find suitable hotel accommodation in Dublin under €200.
Minister of State Patrick O'Donovan said it was unfair to have ballooning hotel prices every time there was a concert on when the Government had cut the VAT rate for hospitality.
Tánaiste Leo Varadkar warned that the future of that lower VAT rate could be at risk if hotels were found to have been price-gouging.