The cost of everyday items is ticking up, with a recent estimate from Eurostat suggesting consumer prices rose here by 8.2% in the year to the end of May.
That translates into bigger shopping bills, with Kantar recently estimating that the average household's grocery bill will be €330 higher this year.
But not all price rises are equal, and a myriad of factors affect different products in different ways.
To help make sense of what's going on, we've taken a closer look at a selection of everyday grocery items.
Each one has seen significant price increases in recent weeks, but each one has a different story to tell as to the reasons why.
In this piece, we'll look at pasta prices.
What's happening with pasta?
We need your consent to load this rte-player contentWe use rte-player to manage extra content that can set cookies on your device and collect data about your activity. Please review their details and accept them to load the content.Manage Preferences
Adam Maguire discusses the rising price of pasta on RTÉ Radio 1's Today with Claire Byrne
While pasta might have been somewhat of an unusual item in previous generations' cupboards, it's fair to say that it is now a staple of an Irish grocery shop.
According to data from the Central Statistics Office, Ireland imported an average of 48,500,000kg of the stuff each year between 2019 and 2021. That's enough for every person in the country to eat more than 9kg annually (though in reality not all of what was imported would have been consumed).
The figure is also around 73% higher than what was imported into the country in 2011.
And the pandemic actually made us even bigger fans of pasta than before. Like people in many other countries, we tried to stockpile shelf-stable foods in case we couldn't get to the shops, and pasta is a perfect fit if you're looking for that kind of thing.
As a result our pasta imports were more than 20% higher in 2020 than they were in 2019 – and they were up more than 46% on the 2018 figure, a remarkable rise in just two years.
But we're now having to pay a lot more to stock up.
According to the latest data from the CSO, the price of pasta products rose by 11.8% in the year to April. That tallies closely with figures from the Irish Farmers Journal, which say that spaghetti prices went from €1 to €1.10 – a 10% increase.
It's clearly a significant rise in a short space of time - but it's not as bad as had been feared or predicted.
Late last year, for example, some analysts said that prices could go up by about 50%.
But what seems to have happened is that the companies along the chain – be it the producers, the wholesalers or the retailers themselves, have swallowed a little bit of the increase – so the consumer has been somewhat insulated from the full impact.
However, those companies say they've absorbed about as much as they can, and with the expectation that prices will continue to rise, consumers may see further cost increases in the near future.
What's happened?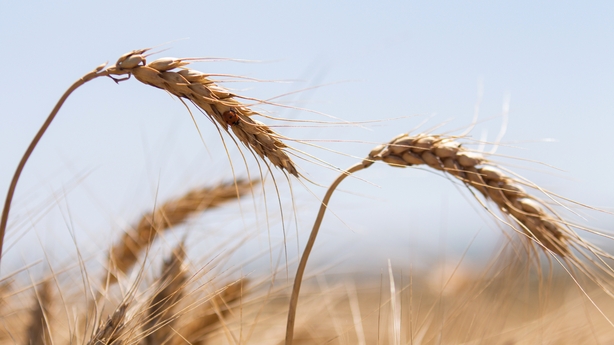 Pasta is made from durum wheat. It doesn't grow here, so we're reliant on other countries for our supply.
In terms of pasta itself, we would have gotten a sizable amount of our stock from the UK before Brexit, with Italy a close second – but now Italy is our single biggest source.
Durum wheat grows in Italy – and they tend to produce enough to meet their own needs. Producers there then might make dried pasta and sell it to the likes of Ireland, or sell the flour itself so it can be made fresh in this country.
And durum wheat is the main reason why the price of pasta is going up – because there is an international shortage at the moment.
That's because Canada – which is actually the biggest supplier of durum wheat in the world – has been hit with major weather problems that severely damaged production.
Areas in Canada and the US were seeing temperatures of 49.6 degrees Celsius, along with fires and drought – which is being laid squarely at the door of climate change, meaning this kind of thing can be expected to become more common in the years ahead.
But it is already having a major impact. Some regions saw output falling by nearly half as a result – and Canada's wheat production overall fell by more than a third last year when compared to 2020 levels.
That immediately had an impact on the price of durum wheat – which, of course, had a knock-on effect on the price of the products made from the wheat, namely pasta.
So you can reasonably draw a straight line between climate change and the rising price of pasta.
Given that the likes of Italy also produces durum wheat, you might normally expect it to pick up the slack from Canada. But of course the impact of climate change is being felt there too – though in a different way.
Italian producers did face a drought of their own in October 2020 and it was followed by two months of heavy rain in November and December, which delayed the planting season.
Some other adverse weather – like spring frost and a drier summer last year, also impacted volumes.
So while Italian producers are usually fairly self-sufficient, they had to rely more on international production last year – and because the global supply was hit, that meant they had to pay more too.
What other factors are having an impact?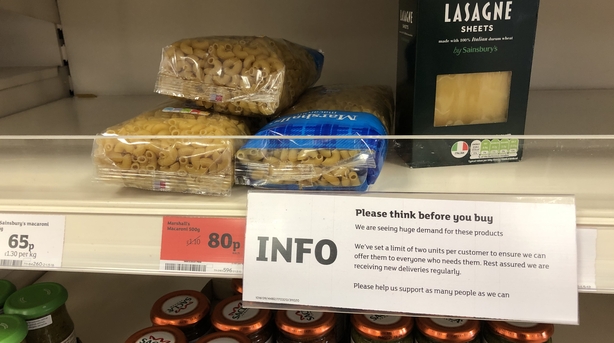 Although climate change has had a direct impact on the price of pasta, it's important to see the full context on this – and none of these things happen in isolation.
The war in Ukraine has been pushing up prices – because Ukraine and Russia are both suppliers of durum wheat too.
Meanwhile, the cost of transportation is going up, as is the cost of packaging - which has to be factored into the prices charged.
And the Covid-19 pandemic has had an impact too.
Data from Nielsen in the early stages of the pandemic registered a near 200% increase in pasta sales compared to 2019. Kantar, meanwhile, said dry pasta sales were up 55% in the UK in the early days of the Covid pandemic.
Because customers around the world were stockpiling items like pasta, it led producers to go into overdrive to try to meet demand.
Normally there would be excess wheat held in reserve by producers each year, but in 2020 they used pretty much all of that and retailers sold almost all of their stocks too.
So the backstop of dried pasta and durum wheat that's normally in the system was all used up.
That meant that, when supplies of new wheat fell sharply in 2021, there was nothing left to fall back on.