Just one in eight health service workers eligible for the €1,000 Covid-19 pandemic bonus have been paid the money, almost five months after it was announced by Government.
New figures obtained by RTÉ's News At One show that at the start of this week 13,000 of the more than 100,000 HSE workers entitled to the bonus have received it.
While the Health Service Executive said it expects most people to be paid the bonus "in the coming weeks", it cannot give an exact date for when the final payments will be made.
In early January, the Government announced plans for a special tax-free €1,000 Covid-19 pandemic bonus payment.
The money was to due be given to more than 100,000 full and part-time personnel who worked in Covid-19 environments between March 2020 and June 2021.
After significant debate, this group was confirmed to include hospital staff, porters and cleaners; hospice workers; student nurses; test centre workers; defence forces personnel; and nursing home workers.
On 19 April, the HSE was given formal permission to pay the money and at that point contacted local managers in hospitals to identify who is eligible to receive the bonus.
However, by the start of June most health service workers have still not been paid, with a spokesperson saying this is because of the "complex and time-consuming" process for confirming at local level who is entitled to the bonus.
In a statement, a HSE spokesperson said:
"Approximately 13,000 individuals across the health service have received the bonus payment, as of week ending May 27.
"Now that the initial payments have started, we expect the rest to follow quickly. Determination as to who is eligible is made locally but we expect in the region of 100,000 staff to receive the payment.
"Processing payments for staff is complex and time consuming, and whilst the pace of payment for the pandemic award was initially slow as assessments regarding qualifying criteria were conducted carefully by local managers, it has significantly picked up over the last payroll period.
"Whilst we cannot say when exactly the final payment will be made, it is our intention to have the majority of eligible employees paid in the coming weeks. We thank staff for their patience whilst we continue to process the payments."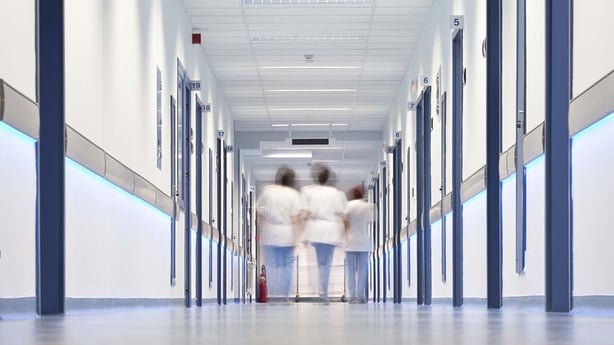 INMO Director of Industrial Relations Tony Fitzpatrick said the money should be paid immediately.
"It's way too slow, the announced was made on January 19, it's completely unacceptable that it hasn't been implemented at this stage.
"I think questions have to be answered, the money has been allocated by the Department of Health to the HSE and the question is why has the HSE not moved forward much quicker than this to implement it.
"Healthcare workers and nurses stepped up to the mark during the pandemic, they never took a step backwards, they put themselves and their families at risk.
"All that's being asked now is for the HSE to take the money they've been given and pay it to these individual healthcare workers. They need to do it immediately," Mr Fitzpatrick said.
His view was repeated by Nursing Homes Ireland CEO Tadhg Daly who said thousands of non-HSE health service workers are also waiting on the bonus.
"The recognition payment was announced in January, we still haven't had any notification of when it's likely to be paid or the procedures around it, so very very disappointing and it's very frustrating for all in the nursing home sector.
"We appreciate that the procedures have to be put in place, However, it doesn't explain the delay, and you know, €1,000 for many people when it was announced in January had been probably factored into their summer spending or indeed back to school spending.
"So it's important now that we get a definitive date for when it will be paid," Mr Daly said.
Minister for Health Donnelly said that thousands of nurses have been paid and the other payments need to be made quickly.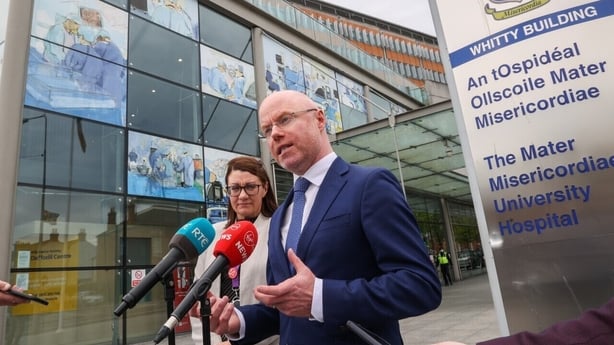 Meanwhile, the Minister for Transport has told the Dáil that "everyone is frustrated", including the Government, at the delay in making the pandemic recognition payment.
"It's undermining the whole intention of it", Eamon Ryan said, adding that it was never intended to become a source of "stress or disappointment".
He was responding to Solidarity-PBP TD Gino Kenny who said that that there is "a huge amount of frustration" among frontline workers over the delay in the bonus payment.
"It's been far too long", the minister said, adding that he will ask the Minister for Health for a timeline.