New mortgage customers now need significantly higher incomes to buy a home, compared to the property price peak over a decade ago, a new analysis from the Banking and Payments Federation Ireland (BPFI) has found.
According to the organisation's latest Mortgage Market Profile Report 13% of first-time buyer mortgages and 7% of mover purchase mortgages were backed by incomes of up to €60,000 last year, compared to 51% and 28% respectively in 2005.
It also found that the median total household income of first-time buyers rose from €71,000 to €77,000 between 2019 and 2021.
While the average drawdown reached record levels in the first time buyers new and mover existing segments in 2021 and the average mover loan on new properties was only about €4,000 lower than in 2008.
"It's important to note however that the mortgage market now is very different now," said Brian Hayes, the chief executive of the BPFI.
"Mortgage interest relief was available on qualifying home loans drawn down between 2004 and 2012 and played a key role in reducing home mortgage costs."
We need your consent to load this rte-player contentWe use rte-player to manage extra content that can set cookies on your device and collect data about your activity. Please review their details and accept them to load the content.Manage Preferences
"In 2008 alone, home buyers benefited from almost €705 million. Additionally in 2015, the Central Bank of Ireland introduced limits on the loan-to-value and loan-to-income (LTI) ratios of new mortgages."
The report also shows that Dublin remains at the top of the mortgage markets, with just over 30% of homes bought in the year to the end of December last located there.
Cork came in second place with 11.4%, followed by Galway and Limerick.
The highest median basic household incomes, monthly repayments, loan values and property values for first time buyers or those building new homes were in Wicklow.
The study also found that 83% of home mortgage customers build or buy properties in the county where they live.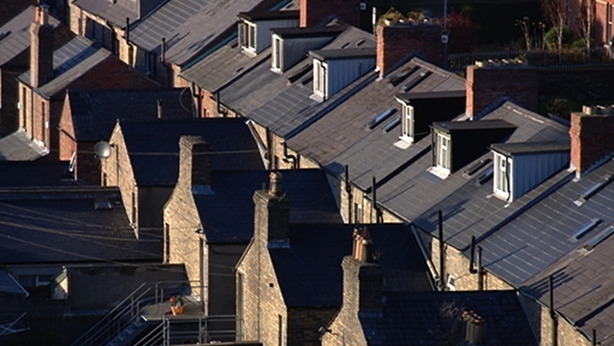 81% of first-time buyers buy properties in their own county.
However, in Meath, Kildare and Wicklow, Dublin borrowers made up 30-32% of first-time buyer mortgages and 17-24% of mover purchase mortgages on properties in those counties.
This is because incomes in the capital tend to be higher than in other counties while movers from Dublin may also benefit from higher-value collateral.
The report also shows that only 23% of home mortgages in Limerick were secured on new properties – the lowest share in the country.
It also found that the mortgage market recovered strongly last year, with drawdown volumes up 22.1% year on year to 43,494, the most since 2009.