Ulster Bank expects to cease transactions with customers by the end of March 2023, the Oireachtas Committee on Finance has heard.
During the same committee hearing, KBC told politicians that it expects to cease transactions by the end of August 2023.
However, both banks said that they would be flexible with these timelines.
The committee has been assessing the impact on customers from the withdrawal of Ulster Bank and KBC from the Irish market.
Sinn Féin's Pearse Doherty was told by Ulster Bank that in a situation where a customer cannot repay an overdraft, extra time may be granted.
However, the bank's Director of Corporate Affairs Elizabeth Arnett warned that these cases will be dealt with on a case-by-case basis and that the six-month deadline for customers to close their account is "a real deadline".
Ulster Bank is now writing to customers, asking them to close their accounts. Customers have six months to do this once they receive such a letter.
Ms Arnett told Deputy Doherty that Ulster Bank has around 70,000 active current accounts with an overdraft facility.
She asked that any customer struggling to pay back their loans to engage with Ulster Bank immediately.
Labour's Ged Nash criticised the decision by KBC bank to initially give customers three months to close their accounts. However, he welcomed the bank's decision to extend this by a further three months to six months.
Ged Nash asked if KBC was instructed to do this by the Central Bank.
CEO of KBC Bank Ireland Frank Jansen said that the bank received a lot of feedback, including from the Central Bank, and decided to extend this deadline.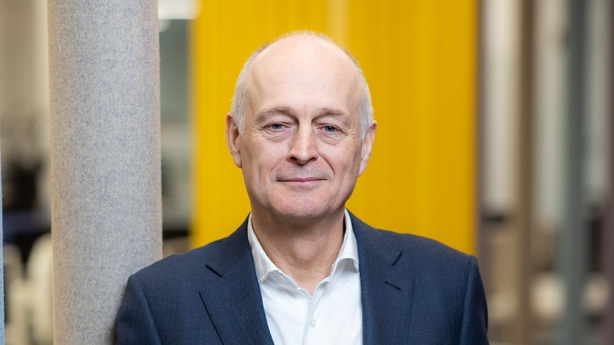 Ulster Bank told the committee that approximately 120,000 letters have been sent to customers, requesting that that they close their accounts.
About 360,000 current account holders had used Ulster Bank as their main bank and 30,000 of those have now moved to a new bank.
"We now have 330,000 who use us as their main bank", CEO of Ulster Bank Jane Howard told members.
Ulster Bank is sending approximately 20,000 letters to customers per week, asking them to close their accounts.
KBC meanwhile is not due to start this process until next month.
The bank told the committee that around 130,000 KBC customers have a current account.
It expects that around 52,000 of those people will need to open a new current account, while the remaining 78,000 current account holders already have an account with a rival bank.
Banks acquiring KBC and Ulster Bank loans have said that they will endeavour to hold onto new customers long into the future.
During the committee hearing, Bank of Ireland, Permanent TSB and Allied Irish Bank said that they do not want new customers leaving after a number of years.
It followed questions from Deputy Doherty who asked if banks would try to match the lower rates currently offered by Ulster Bank and KBC into the future.
Gavin Kelly, CEO of Bank of Ireland, said that it was difficult to speculate on future rates that banks could offer.
He reiterated that customers from KBC and Ulster Bank will move to new banks on the same terms and conditions and will retain current fixed rates.
However, Mr Doherty said that if somebody's fixed rate term with either KBC or Ulster Bank was coming to an end, and they wanted to switch to a new fixed rate with another bank, they would likely face higher costs due to rising interest rates and a lack of competition in the Irish market.
Separately, the CEO of the Banking and Payments Federation said that improvements needed to be made in terms of managing the transition of customers from KBC and Ulster Bank to other banks.
Brian Hayes said that work had to be done in the areas of data collection, helping vulnerable customers and engagement with other stakeholders.