Convenience food group Greencore has appointed Dalton Philips as its new chief executive and executive director.
Mr Philips, the chief executive of airports operator daa, will join Greencore in September.
He will replace Patrick Coveney who left the company at the end of March to take up the CEO job at SSP Group, an operator of food and beverage outlets in travel locations including Upper Crust.
Mr Philios has been daa CEO since October 2017 and was previously the CEO of Morrisons, the UK's fourth largest supermarket chain, between 2010 and 2015.
He has also worked with the George Weston Group, including as COO of Loblaw Companies Limited, the leading Canadian grocery retailer, and CEO of Brown Thomas Group.
Gary Kennedy, Executive Chairman of Greencore, said that as well as his outstanding knowledge of the grocery sector, Dalton Philips has a strong track record of leading dynamic consumer-related businesses.
"We see him as the ideal candidate to lead Greencore into the next phase of its journey as it continues to emerge strongly from the challenges of trading through the pandemic," he said.
Until Mr Philips's arrival at the end of September, Mr Kennedy said he will continue in the role of Executive Chair, supported by Kevin Moore, the company's Deputy CEO, and Emma Hynes, its CFO.
Dalton Philips said he was hugely excited to be joining Greencore.
"I know from my time as a Greencore customer that this is a business with exceptional dynamism, adaptability and ambition, and one that is committed to the highest levels of product quality, customer service, and sustainability," he said.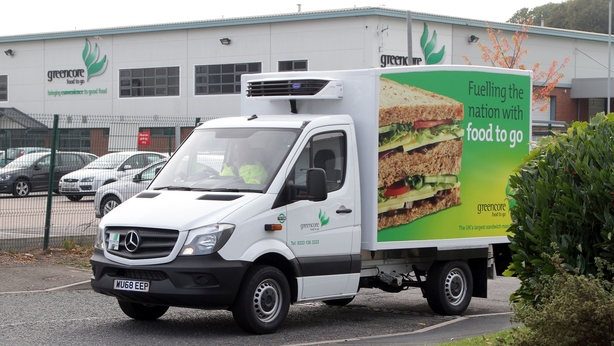 "I am looking forward very much to joining their industry-leading team in September, and to helping to realise the significant future growth potential that I see for this business," he added.
Mr Philips will continue in his job at daa during the very busy summer season ahead at Dublin and Cork airports.
With businesses in 15 countries around the world, daa's main activities include operating and managing Dublin and Cork airports, international airport retailing through Aer Rianta International and airport management and consultancy through daa International.
A competitive search process for a new daa chief executive will begin immediately, the company said.
Dalton Philips said it had been his privilege to serve as CEO of "this exceptional organisation and group of people".
"I am incredibly grateful to the broader leadership team and staff of daa who have put their shoulder to the wheel throughout Covid, and especially over recent months, in bridging the gap between spiralling demand for air travel and the restoration of our full operational capacity, expected next month," he said.
"Having served as chief executive of daa I am more convinced than ever of the fundamental importance of our airports at Dublin and Cork as critical elements of national infrastructure and economic enablers," he said.
"Despite the unprecedented challenges Covid imposed on our lives and livelihoods, our airports continued to provide an essential and safe service throughout and are strongly positioned to remain a vital component of Ireland's next phase of economic growth and prosperity well into the future," he added.
Basil Geoghegan, daa Chairman, said he was extremely sorry that a CEO of Dalton's "calibre and experience" is leaving at the end of the summer.
"Daa had achieved significant growth under Dalton's tenure, resulting in record passenger numbers and a strong financial performance before the onset of the recent global pandemic," he noted.
"Dalton and his leadership team navigated daa through the most challenging period in the history of aviation, keeping our staff and passengers safe, reducing our cost base and successfully raising €1.15 billion in additional liquidity," he added.