Revenue processed a record 29.8m customs declarations last year, as the full effects of Brexit were felt for the first time.
According to the tax collection agency's annual report for 2021, 27.1m of those declarations were for imports.
This compares to just 1m import declarations processed in 2020.
Last year represented the first full year of the new trading relationship with the UK after Britain officially left the EU.
Early in 2021, after the Brexit transition period ended, Revenue faced criticised from hauliers and logistics firms because of teething issues with some of its new systems that were designed to cope with the extra paperwork brought on by Brexit.
However, as the year went on, those issues were ironed out.
"There is no doubt that the first quarter of 2021 was extremely challenging for all stakeholders, including ourselves and the other State Agencies and Departments, DAFM and the HSE, as we engaged with the practical and everyday challenges brought about by the UK's departure from the EU," said Revenue Commissioner and Director-General of Customs, Gerry Harrahill.
"Our approach to addressing all challenges was collaborative and solution focused and included significant engagement with key stakeholder groups and individual businesses."
"The valuable insights we gained from our intensive engagement with businesses and trade representative bodies enabled us and the other State Agencies to streamline processes and improve our services."
In total across the year, Revenue said 86% of all freight vehicle movements from Great Britain into Ireland passed freely through Irish ports without the need for any additional interaction with Revenue or any other State Agency.
"There is clear evidence that businesses made enormous progress in adapting to the new requirements in the last year or so," said Mr Harrahill.
The report also outlines how Revenue collected a record amount of tax and duty in 2021.
Gross receipts amounted to €96.6 billion, including €17.5 billion in non-Exchequer receipts collected on behalf of other Government Departments, Agencies and EU Member States, the report shows.
Net Exchequer receipts of €67.5 billion were up by 20% - or €11.3 billion - on 2020. Corporation tax receipts totaled €15.3 billion.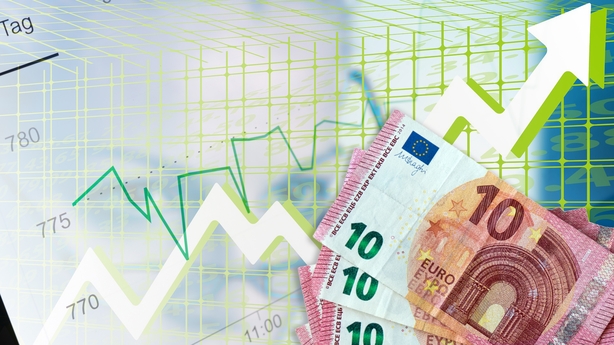 "Despite the challenges and uncertainty of ever-changing and, in some instances, rapidly changing business environments, timely compliance rates remained strong across all taxes for 2021," Niall Cody, Revenue Chairman said.
"It reflects the positive engagement by businesses, individual taxpayers and tax practitioners during the year and their contribution to a strong culture of voluntary compliance, despite the difficulties many faced."
There was a 97% return and payment compliance rate for medium sized businesses with very high compliance levels maintained overall, Revenue said.
But it also completed over 463,800 compliance interventions, yielding €1.39 billion in tax, interest and penalties, the biggest annual compliance yield recorded to date.
The annual report also outlines the many changes that were made at pace by Revenue to the tax system last year to cope with the ongoing Covid-19 pandemic.
In total over €10 billion in supports were paid out to impacted businesses, employers and employees.
€4.61 billion was claimed under Employment Wage Subsidy Scheme by almost 47,600 employers in respect of 628,000 employees.
A total of €4.8 billion in Covid Restrictions Support Scheme payments were claimed by 21,400 businesses in respect of 24,650 premises for 2021 and a total of €7.93 million in Business Resumption Support Scheme payments were claimed by 1,988 businesses with 2,008 trades.
By December 31st, €2.94 billion of tax debt was warehoused for 98,000 businesses.
"The outlook for the economy as regards Covid-19 continues to improve, with public health restrictions largely entirely lifted at this point," Mr Cody said.
"The CRSS and BRSS have come to an end and, as required by legislation, we have published a list of businesses that availed of both schemes on our website. While payments made under the EWSS are currently limited to businesses impacted by public health restrictions introduced in December 2021, these too will end at the end of this month."
Over €30m in tax settlements were also agreed with 86 taxpayers during the year.
While drugs worth almost €115 million and tobacco products valued at over €67 million were seized.
By the end of 2021, Revenue had over 6,780 permanent staff working for it, equating to 6,530 full time equivalents.