Eir has installed seven new electric vehicle charging stations in Co Carlow, as part of its partnership with e-mobility service provider EasyGo.
The telecoms company said further installations are planned across the county.
Following the removal of the Universal Service Obligation for eir to provide public payphones in 2020, it committed to finding alternative ways to support public infrastructure nationwide.
Eir identified the installation of EV charging stations as one way to provide community support.
Today's announcement marks the first installation of EV chargers resulting from the partnership, in conjunction with Carlow County Council.
"Electric vehicles are a critical part of the Government's Climate Action Plan which sets out a target of almost one million electric vehicles on the road by 2030," said Oliver Loomes, CEO of eir.
"In order for Ireland to move to electric vehicles, we must have the required infrastructure in place, not just in cities, but across all of Ireland.
"We are proud to partner with EasyGo and Carlow County Council to assist in the installation of EV charging points across Carlow Town and County," he said.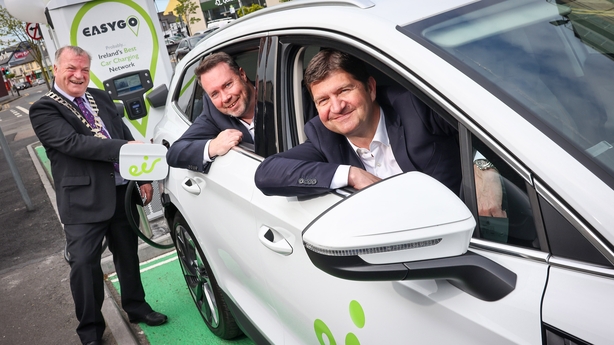 He said this new infrastructure will benefit the community similar to the way public payphone services once did.
"The chargers will not only benefit people living and working in Carlow, but those travelling through.
"Today we are in discussion with other County Councils across the country and we hope others will follow Carlow's lead.
"Wherever possible we will replace unused eir payphone kiosks with rapid EV charging units, and we will continue to assist EasyGo and County Councils across Ireland to help to make the transition to electric vehicle ownership a viable alternative for people," he added.