Everybody in the banking sector in Ireland fully appreciates the importance of the challenge posed by the movement of one million Ulster Bank and KBC customers to new providers and the need for the industry to meet it.
This is according to the President of the Banking and Payments Federation Ireland.
Eamonn Crowley said that from an operational and a customer point of view there is no more important issue in Irish retail banking this year.
"This is reflected in the intensive day-to-day collaboration that is taking place across multiple stakeholders in this country - including the banking industry, regulatory authorities, utility companies, Government Departments and agencies and we are all working together, but there is a lot to do," he said.
He made his comments at today's BPFI and EY organised Retail Banking Conference.
"This enormous task is an absolute priority for the banking sector, its customers and its stakeholders, and will remain the number one issue at all levels of our operations this year and into the next," he said.
Mr Crowley also said that the retail banking sector here is at an inflection point, and the departure of the two players has brought a spotlight to the sector and its future development.
"We need to honestly ask why it is that two fully serviced international banks - that have for many decades worked in the retail market in Ireland - have then decided to leave the Irish market," he told delegates.
"An honest discussion about the landscape and environment for retailing banking in Ireland is really important - a discussion that moves away from simple depictions and asks some hard questions," he said.
Mr Crowley said the debate on the next chapter for retail banking in Ireland must be future focused, informed and balanced amongst all stakeholder groups.
The State's review of the retail banking sector is welcome, he added.
He said account should be taken of how other similar sized euro zone countries' banking models work, adding that Ireland cannot be an outlier.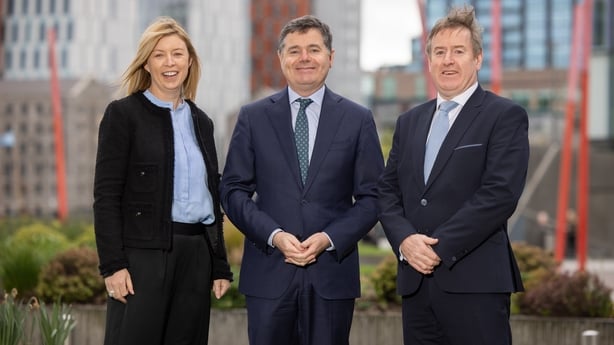 The Permanent TSB chief executive also said that the future of retail banking must be focused on four main traits, including that banks must be purpose led, viable, safe and financially viable, and progressive.
Mr Crowley said banks also need to be profitable and the sector remains very conscious and thankful for the support given to the banks through the financial crisis.
"But we are conscious also that the Government's strategy is to return banks to private ownership," he said.
"With returns to date, including current valuations from existing shareholdings, the State's present day recovery value from the three banks is 83% of its original investment," he stated.
"The future sustainable profitability of the retail banks will further increase the return to the State," he added.
But Mr Crowley also said that Irish retail bank employees remain subject to one of the most restrictive remuneration conditions in the EU.
"A normalisation of pay and employment conditions at our retail banks - to allow retail banks to compete for people and talent on a level playing field - is needed if we are to attract the skills that are necessary for their future and delivery of services expected by Irish consumers," he said.
Mr Crowley also said that Irish bank have a leadership role to play in Ireland's green transition.
He said a recent IMF report showed that Ireland's Climate Action plan requires close to €20 billion investment per annum over the next 10 years, of which about two thirds would be private investment.
"Banks will play a crucial role in Ireland's green transition, helping to support behavioural change across society," he told today's conference.
The Minister for Finance has said that retail banks here must do all they can to minimise disruption to consumers arising from the departure of two of the main retail banks from the country.
Paschal Donohoe said the decision of Ulster Bank and KBC to leave the Irish market will effect hundreds of thousands of customers across the country.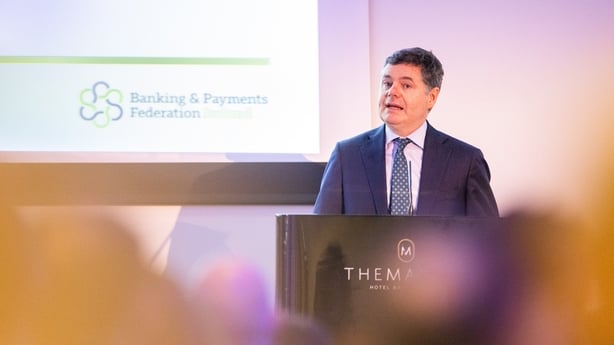 "It is a change from a customer point of view that is really significant, that is going to effect so many homes, so many businesses," he said.
"I don't underestimate for a moment the challenge that is being faced by the sector to facilitate this large scale change of current accounts and business customers that will take place this year," he told the BPFI and EY organised Retail Banking Conference in Dublin today.
"However, it is absolutely essential that we keep customers at the heart of this process and we do all we can to minimise disruption at this point of change," he stated.
Mr Donohoe said he has emphasised this to the withdrawing banks that their departure must be orderly and he added that he welcomed the recent announcements from both banks that they will provide their customers with six months notice to close their accounts.
He said he and his officials are engaging with the BPFI and remaining banks to ensure they are prepared to accept applications from customers engaged in switching.
"The Department of Finance will monitor closely the number of accounts that have closed and are switching over the coming months and we will continue to engage with all stakeholders, including the Central Bank and the Competition and Consumer Protection Commission to ensure the consumer impact is minimised," he said.
When it comes to support for vulnerable customers, he said the Central Bank's Consumer Protection Code is designed to ensure that customers' best interests are protected and requires banks to specifically consider the impact of their decisions on vulnerable customers.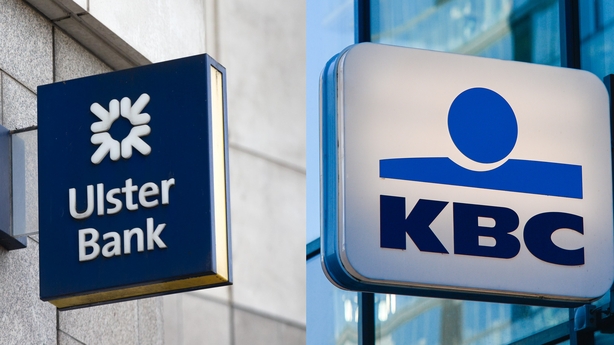 Mr Donohoe said there had been significant change in the banking sector, not just over the past year, but also the last decade.
He said that it has never been clearer that we need a functioning banking system that helps household and businesses meet their financial, social and economic needs.
The regulators, stakeholders and especially boards and senior managements within banks need to take decisions now to ensure that the response back to the transition is well managed and delivers the outcomes that we want and need, he stated.
It is now clear though that we need to take stock, Mr Donohoe said, and this is why the banking review is taking place.