This week saw a return en masse of in-person AGMs for many of Ireland's top publicly quoted companies.
After two years of virtual gatherings, shareholders were back out in force to meet board members and senior leadership teams in the flesh and avail of the traditional free lunch.
While larger institutional shareholders are afforded more regular access, for small shareholders the AGM is pretty much the only time during the year that they get to hear first hand from the people who are charged with securing a return on their investment.
It is also the only chance they have to ask hard questions about how a company is being run, assuming that is, their questions are not ruled out of order as is often the case.
Back in the depths of the post-Celtic Tiger crash, AGMs were often a spectacle, as anger and frustration boiled over, resulting in frank exchanges of views from the floor and even the odd egg being tossed.
These days, and particularly over the past two years when they were carried out virtually, they have become far more sedate and polite affairs, with the chairpersons usually trying to wrap things up with rapid efficiency to avoid any slippery banana skins.
But nevertheless, this week's AGM did see a small but not insignificant backlash from shareholders at betting firm Flutter over the topic of senior executive pay.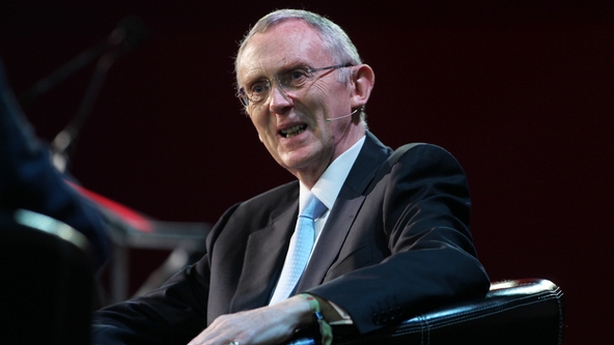 The controversy focused on the Paddy Power and Betfair owner's chief executive Peter Jackson, who was awarded a 26% increase in basic salary to £1.17m last year, and CFO Jonathan Hill, who received a 20% bump in basic to £715,000.
When long-term incentives, pension, bonus and other benefits are included, Mr Jackson earned £8.4m and Mr Hill £4.8m.
However, in advance of the meeting two influential advisory firms urged shareholders to oppose the salary increases which one, Institutional Shareholder Services (ISS), claimed were not justified.
And when the votes on the resolution to approve the remuneration report were submitted and counted, 32% of shareholders who cast their ballots voted against the motion.
As the required majority wasn't reached, it didn't exactly prove a knock-out blow against the board or the company from those shareholders.
But it did serve as a reminder that shareholders, and indeed the public, are sensitive to the extraordinary levels of pay that some top executives receive.
Flutter chairman, Gary McGann, defended the pay increases to the media afterwards, arguing that the landscape for top corporate leaders is extremely competitive, particularly in the sector in which the company operates.
That's a reasonable assertion and research is consistently telling us that the jobs market here and around the world is incredibly tight right now, making top talent very valuable indeed and pushing remuneration packages higher.
As a result, the Flutter pay increases are not unusual.
Iseq leaders' pay
The Irish Times recently reported that based on an analysis it had carried out, the full remuneration packages of the CEO's of the top publicly listed firms in the country were almost double pre-pandemic levels.
It found that the median remuneration of the leaders of eight of the top ten firms on the Iseq who have so far published annual reports for 2021 had reached €4.79m, up 66% on the previous year and nearly twice the €2.42m median of 2019.
Albert Manifold, the chief executive of building materials group CRH received €13.9m for example, making him the highest paid boss of an Irish-listed company and setting a new record for pay for an Iseq firm.
His basic salary was €1.6m.
Tony Smurfit, the chief executive of packaging giant Smurfit Kappa, earned €6.24m - up 19% year on year.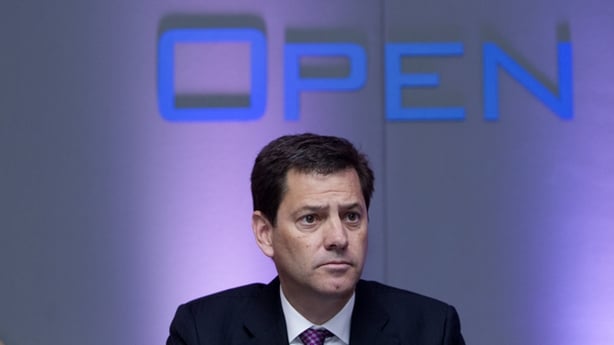 Kingspan's CEO Gene Murtagh's remuneration package last year topped €5.7m, up around three quarters on 2020 levels.
On Friday around 20% of its shareholders who voted on AGM resolutions opposed its policy on directors' remuneration and a separate proposed improvement of its long-term incentive share plan.
There is little doubting that the leadership teams of such top companies work hard.
Their roles require significant experience, determination and skill.
They put in long hours and endure regular grueling overseas travel.
They face huge demands from shareholders and customers and carry massive responsibility for the livelihoods and welfare of thousands of staff and communities.
But despite all these justifications, the inflation smashing pay increases received by some and the massive salaries, do beg the question, how much is too much?
Never before has this been thrown into such sharp relief as it has over the past two years, with the growing focus on corporate climate action, the impact of the Covid-19 pandemic on business and laterally the effect of the outbreak of war in Ukraine on markets and supply chains.
Their pay is also very much linked to performance, which is fair. When they and their company delivers, they win, and when it doesn't, they don't.
And when they or their subordinates mess up, they are usually held to account and often unceremoniously turfed out.
But despite all these justifications, the inflation smashing pay increases received by some and the massive salaries, do beg the question, how much is too much?
An Irish Congress of Trade Unions report published in 2019, before coronavirus hit, estimated that it would take the average worker over 200 years in some cases to earn what the CEOs of some of Ireland's top listed companies receive in a year.
It also found that the imbalances had worsened over the previous two years.
Three years later, one wonders where it stands today.
But what about the bankers?
There is one sector though where the spoils are not handed out quite as generously to the top brass (though they are still by average standards, very well paid) and that is Irish banking.
The pay restrictions put in place by the Government following the banking crisis over a decade ago continue to restrict what executives at the main Irish banks receive.
Colin Hunt, AIB's CEO, earned a total all-in of €600,000 last year. His counterpart at Permanent TSB, Eamonn Crowley, received a remuneration package of €572,120.
Over at Bank of Ireland, chief executive Francesca McDonagh was paid a total of €960,000 as the Government had agreed when she was appointed that she could earn a similar amount to her predecessor.
On Tuesday though the bank announced Ms McDonagh is to leave in September to what we now know is a high-level and therefore likely to be highly paid job in Credit Suisse.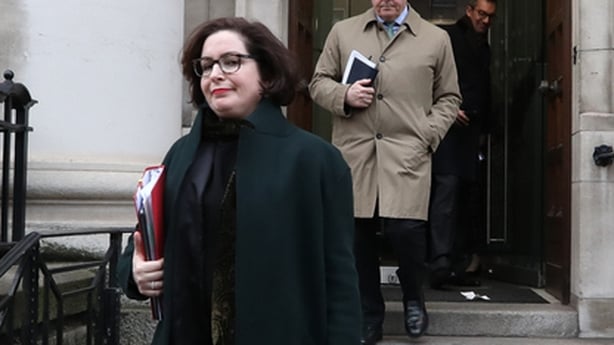 She had served five years as CEO and achieved a lot during that time, meaning there wasn't great surprise at her decision to move on now.
But sources indicated that the pay restrictions may have had a bearing on her decision to step down.
Ms McDonagh had repeatedly highlighted in recent years that the salary cap and more particularly the restrictions on the use of variable pay had been making it challenging to both attract and retain top talent at every level of the organisation.
Her departure then is likely to focus Government attention once more on the question of whether the banking pay restrictions, having served a purpose, are now outdated and proving counter productive in a sector that is currently going through huge flux.
That said, when Minister for Finance Paschal Donohoe next considers the matter, he will likely be cognizant of what other top executives at Irish plcs are now earning.
And indeed he will have to consider what the optics might be like politically if the leaders of the once bailed out Irish banks were to see their remuneration levels return to those heady heights once again.